Wordle debuts ads on mobile with DoorDash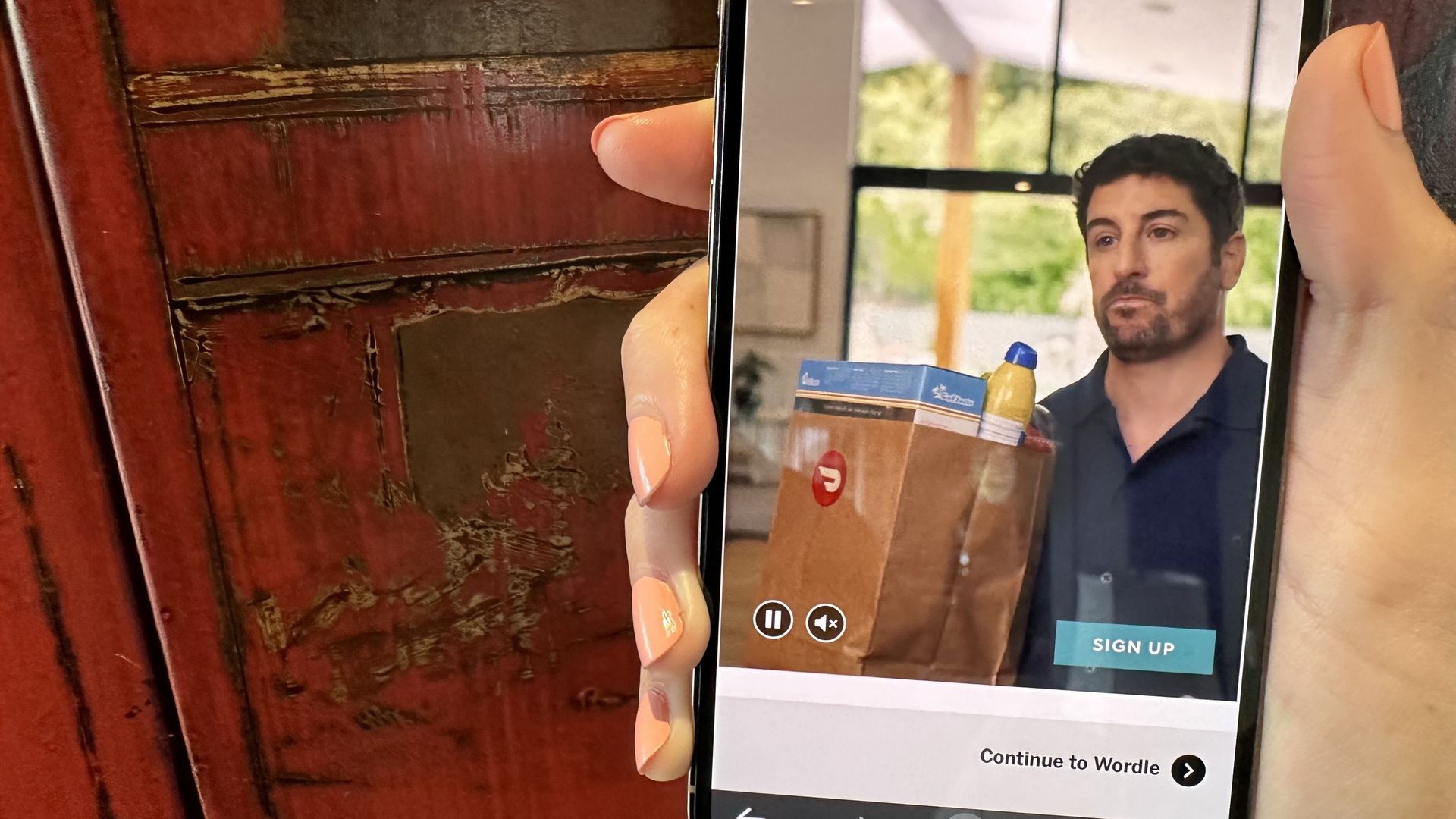 The New York Times-owned word game Wordle has partnered with DoorDash on a new ad experience.
Why it matters: About 18 months after acquiring the game, the Times is looking to make more money directly from it — not just serve as a reason for people to subscribe.
Details: Video ads for DoorDash are running in the mobile web version of Wordle for people who are not subscribed to Games. It appears after someone goes to the mobile site and selects to play.
This is the first time an ad has appeared on the mobile version of Wordle, a Times spokesperson tells Axios. The company started running ads on the desktop version last year.
DoorDash's campaign also includes allowing the Wordle of the day to be used as a discount code for its subscription product DashPass from Wednesday through Aug. 16.
Of note: "Wordle usage peaked in March of last year but has remained strong. ... Despite some players' fears that it would, the NYT hasn't ruined Wordle, according to player stats," Axios Gaming author Stephen Totilo wrote this past March from the Game Developers Conference in San Francisco.
Go deeper