Hollywood studios reach deal with directors in hopes of ending writers strike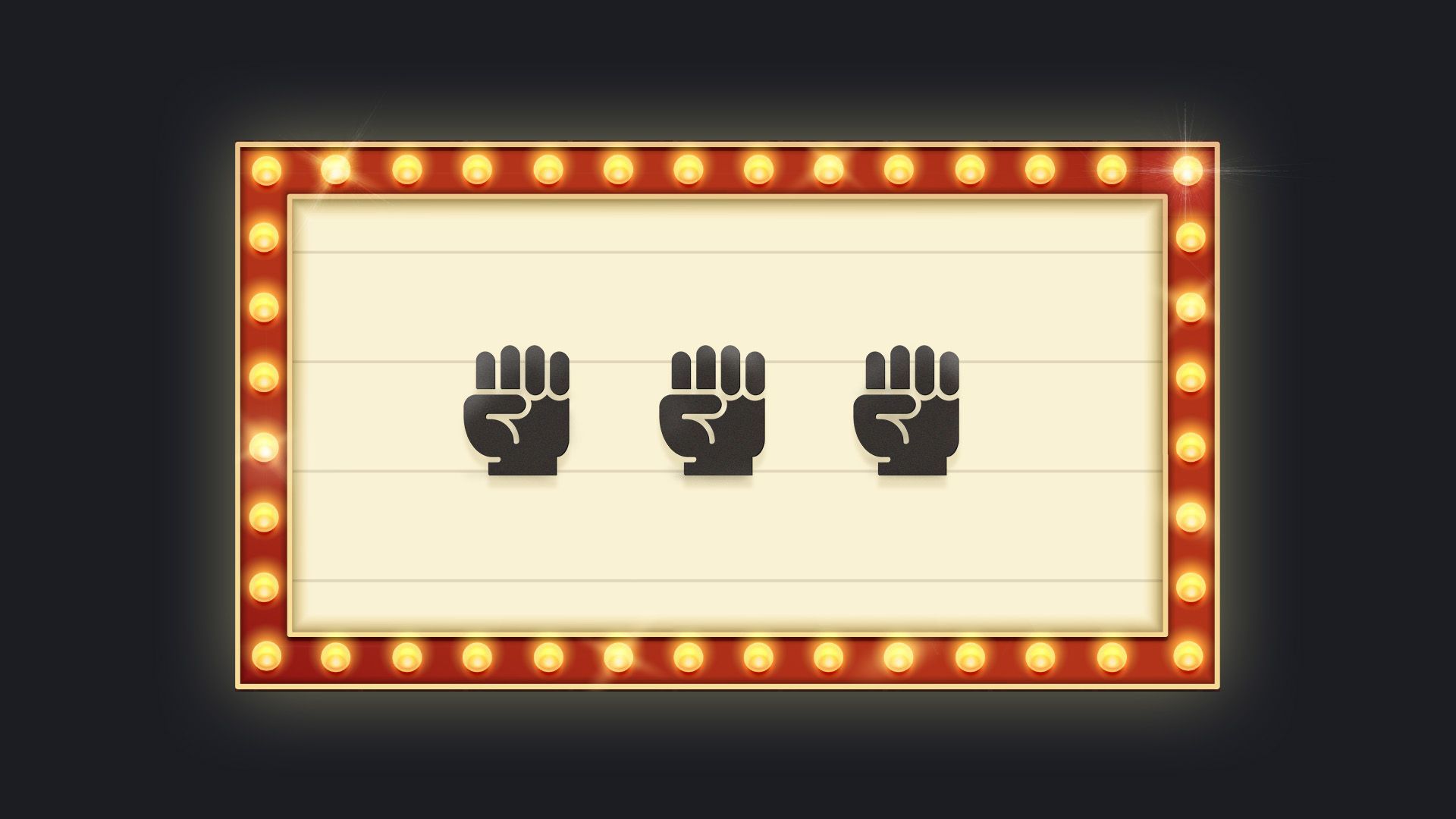 The tentative deal between the Directors Guild of America and studios provided Hollywood with a brief respite from its labor strife, but a long summer still awaits.
Why it matters: The writers strike is entering its second month with no signs of abating, and the actors union is set to start its own negotiations Wednesday.
Driving the news: The deal, which still has to be approved by the DGA board Tuesday and then ratified by its members, includes gains in foreign streaming residuals and wage increases, and adds protections regarding the use of artificial intelligence.
The big picture: The Alliance of Motion Picture and Television Producers, which represents the studio side in these negotiations, is using the same playbook it did to end the last writers strike in 2007-08.
The DGA has been the most studio-friendly of the unions and was largely expected to reach a deal before its negotiating window closed.
In fact, the WGA even warned its members that the studios were using that same "divide and conquer" strategy by trying to pick off the DGA from what has been a unified effort from other unions to support the writers' strike.
This time it's not just the writers that the studios are wary of walking off the job. SAG-AFTRA, which represents the actors, is holding a strike authorization vote through Monday afternoon.
What they're saying: The reaction of many WGA members ranged from shrugs to anger.
"Thrilled that the DGA was able to use the power of the WGA's labor action to secure a deal that works for them," documentary writer Amy Berg wrote on Twitter on Sunday.
"The AMPTP continues to use their tired old playbook. And the DGA sadly continues to toe the line, knowing that they can draft off of the WGA's resolve to strike for a truly historic deal. Disappointing, but not surprising," Steven DeKnight wrote.
The bottom line: Hollywood averted a complete disaster, but landing the plane will still be extremely bumpy.
Go deeper