TelevisaUnivision touts "powerhouse" audience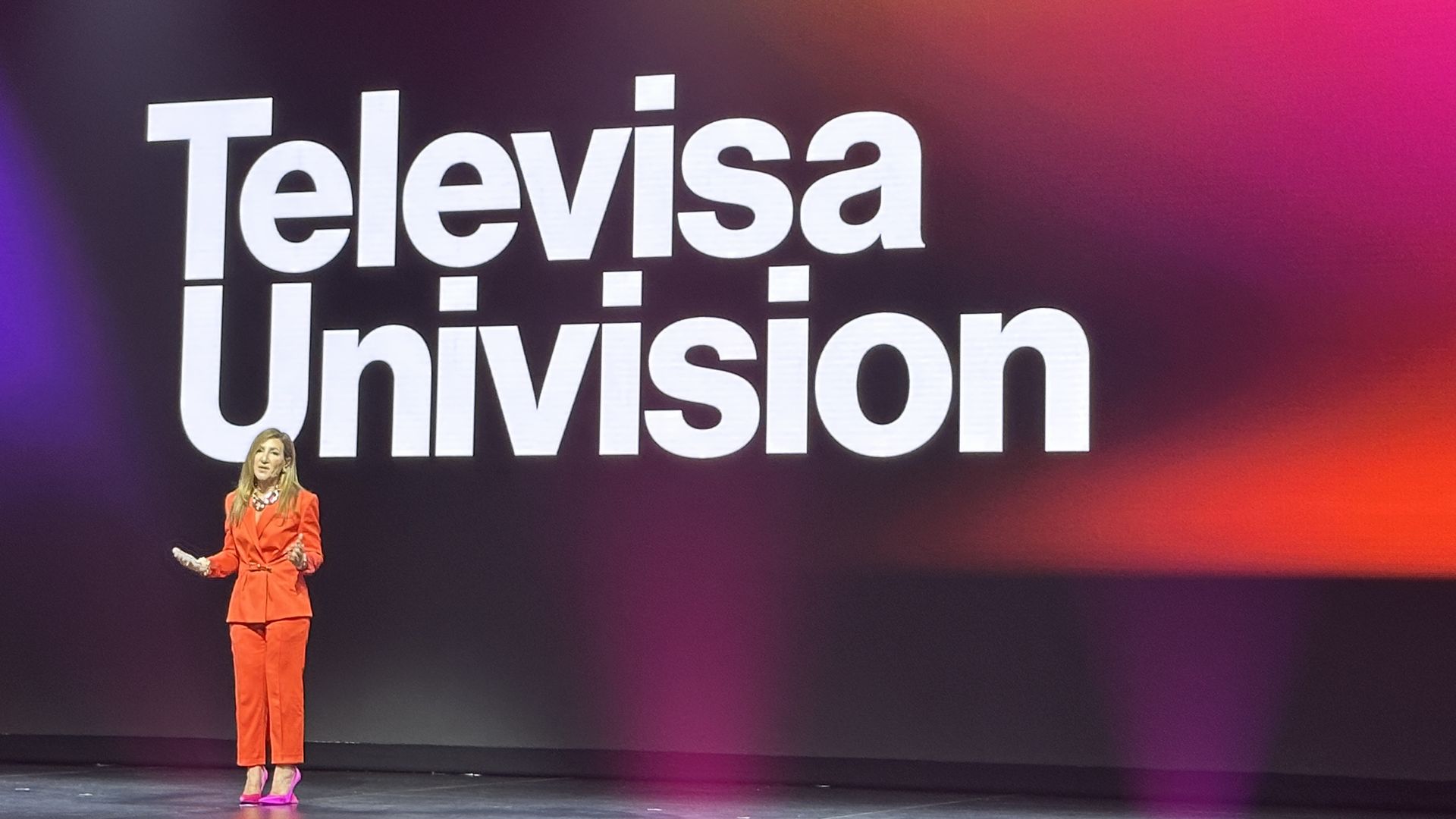 TelevisaUnivision is pitching its audience as an "economic powerhouse" and major content developments — notably, the rights to the Spanish-language broadcast of Super Bowl LVIII — president of U.S. ad sales and marketing Donna Speciale tells Axios.
Why it matters: The company's upfront presentation on Tuesday was only its second one as TelevisaUnivision, the result of the massive merger of two Spanish-language media companies last year.
Details: Throughout its hourlong presentation at Pier 36 on the Lower East Side of Manhattan that concluded with a performance by "Despacito" singer Luis Fonsi, TelevisaUnivision executives stressed the value of its audience and referred to them as Young América.
"Young América lives with us," Speciale tells Axios in an interview last week. "We are contributing almost 100% of the 18- to 34-year-old growth in this country, and will be over the next five years. That's the demo that clients are leaning into, where the growth potential is."
Speciale says the company has continued to address undercounting of its audience. It launched its own Hispanic household graph last year, which is now used by 150 clients. It also is promoting doing deals with Nielsen's Big Data Plus Panel solution.
"The disparity of the panel data versus now Nielsen's Big Data Plus Panel is astonishing. It's really embarrassing. .... It's over 26% differential between what the panel data is for the Hispanic market and us," Speciale says. "The disparity being so enormous is not appropriate anymore."
By the numbers: More than new 110 brands have started advertising with TelevisaUnivision since last year's upfront, Speciale says.
ViX, its Spanish-language streaming service that launched last year, now has more than 30 million monthly active users, and 63% of its users are incremental to linear, the company said.
Be smart: Speciale says the upfront is "very different" for TelevisaUnivision compared to other media companies because the people they are pitching to — predominantly non-Hispanic — are not its audience and that makes it "so important" to deliver the message.
"I have to immerse that audience into the culture, into our content, really feel the passion points and the insights that go into our audience," Speciale says.
Of note: TelevisaUnivision's upfront was immune from the writers' strike pickets, unlike the rest of the week's presentations, as it produces content in Mexico and elsewhere outside the U.S.
Go deeper