Hulu more likely than ever to end up with Disney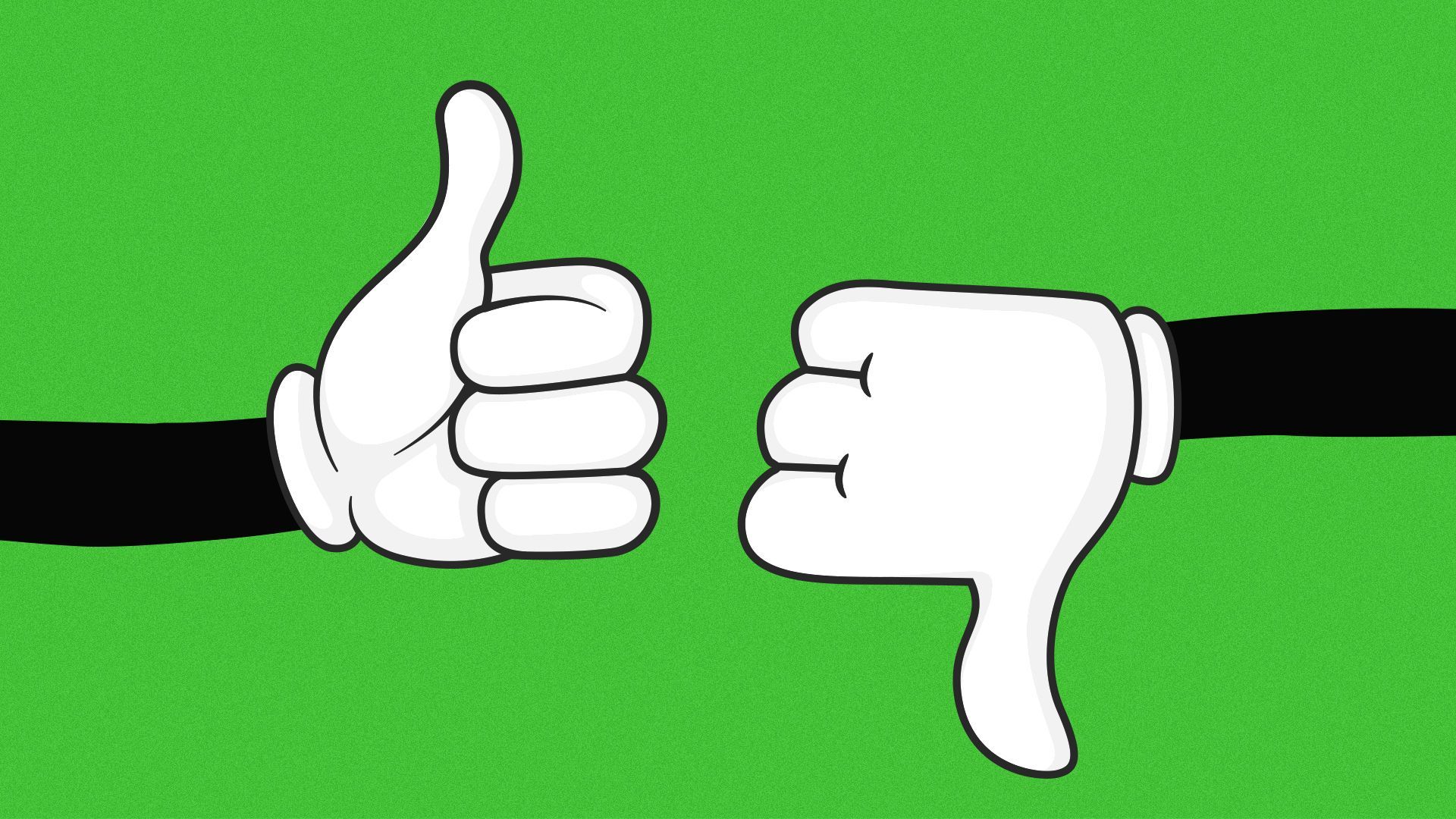 Hulu appears much more certain to end up in the hands of Disney sometime next year.
Why it matters: Whether or not to buy out Comcast's 33% stake in Hulu has been a $9 billion albatross hanging over Bob Iger's head in his second Disney stint — because of a deal he himself made during his first tenure.
The big picture: Disney buying out Comcast has long been the expected outcome, even if Iger tried to throw cold water on that earlier this year.
But last week during Disney's second-quarter earnings call, Iger said that they've had talks with Comcast regarding Hulu and seemed to change his stance on how Hulu would work within Disney.
"It's clear that a combination of the content that's on Disney+ with general entertainment is a very strong combination," he said. "How that ultimately unfolds is to some extent in the hands of Comcast and in the hands of a conversation and negotiation that we have with them."
Between the lines: Even if Iger did not want to buy out Comcast's stake — his endorsement of Hulu is still tepid at best — Comcast has the contractual right to force them to, as part of a 2019 put-call agreement.
"I think it's more likely than not … that we'll put, they'll call at the beginning of next year," Comcast CEO Brian Roberts said Tuesday morning during a MoffettNathanson investor conference. "I think Disney recognizes, as anybody else would recognize, that Hulu is really valuable."
Unlike most other streaming services, Hulu doesn't own the content on its platform, which makes its real value hard to gauge in any prospective sale talks.
Roberts said as much himself: "The appraisal process imagined when we structured the relationship, you get all the content from Disney and Fox with it in theory forever. ... What's that worth to any buyer, including Disney, or including Comcast or including other tech companies or whomever if it was actually for sale?"
Per the 2019 deal, Hulu would be valued at a minimum of $27.5 billion. Disney and Comcast have since sparred over the service's true value.
The bottom line: Iger and Roberts, no strangers to negotiating against each other, are doing so this time through the press.
Go deeper