Verizon releases mobile plan with new content perks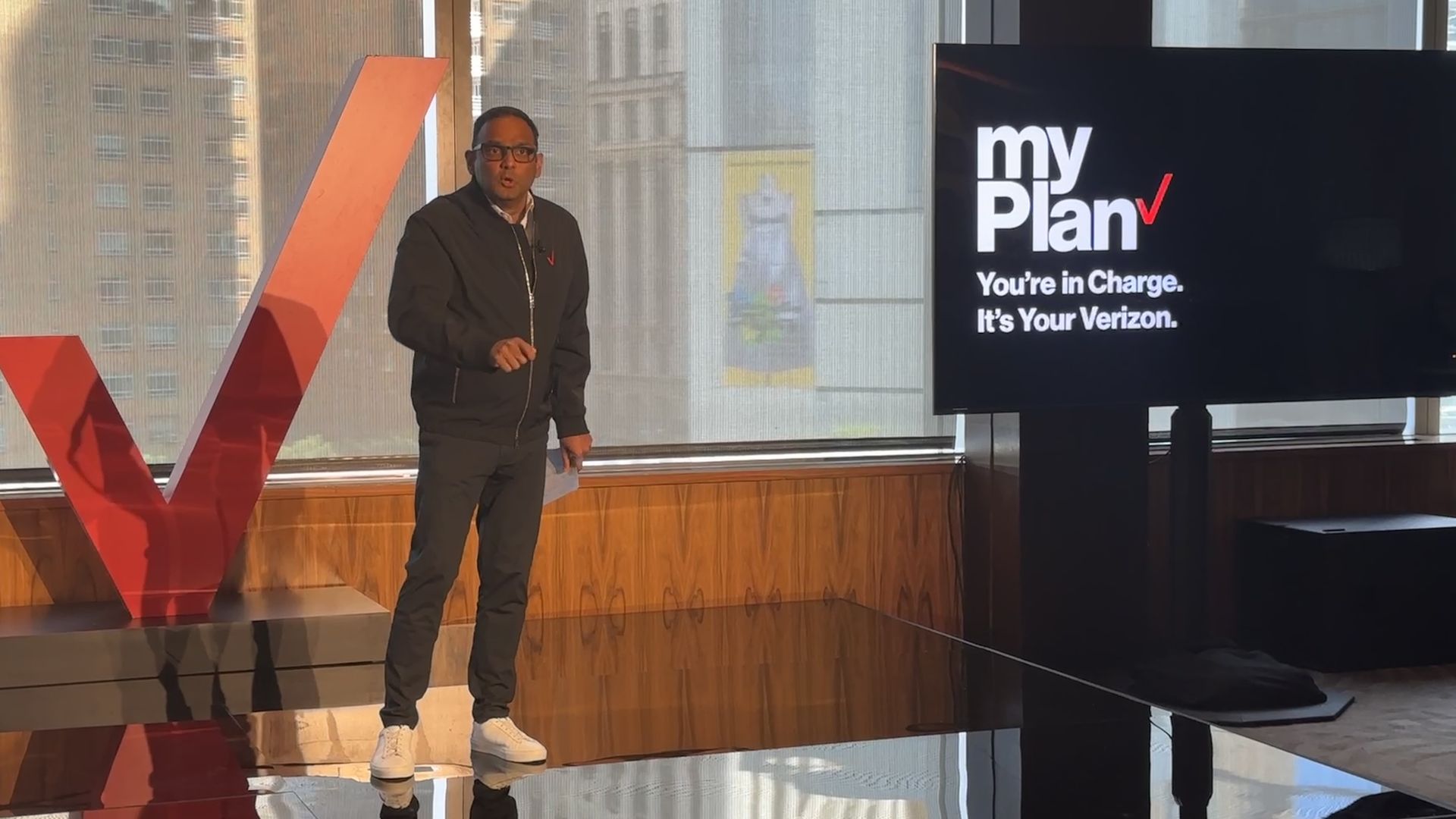 Verizon has introduced a new mobile phone plan, myPlan, that it hopes will entice new and old customers with the ability to choose from discounted content offerings like Disney bundle, Apple One and other perks.
Why it matters: The telecom, a former owner of media brands, has turned to inking partnerships with third parties to make its services more valuable.
Details: Available starting May 18, the new plan has two options, with the pricier tier at $45 per line (for four lines) offering faster speeds and mobile hotspot data. Customers then choose to add on any perks, all priced at $10 per month and can be turned off or on at any time.
"We've gone and partnered with a few brands," Verizon Consumer Group CEO Sowmyanarayan Sampath said in a presentation in New York on Monday. "Those brands are the ones we are comfortable with because customers tell us, 'You guys look good together.'"
The plan is an expansion of the company's Mix and Match options and allows even more "control" and "flexibility," Verizon Consumer Group CRO Frank Boulben said. "Customers don't like bloated bundles. They want to pay only for what they want to use."
Joe Earley, president of direct-to-consumer at Disney Entertainment, also participated in the presentation. "We think with the flexibility, the personalization and the choice that is provided ... this is going to be a way for us to reach new subscribers who we haven't reached before," he said.
The intrigue: Disney and Verizon have been close partners. Verizon started offering a free year of Disney+ to its customers in 2019. A Verizon executive previously told Axios about 20% of Disney+'s subscriptions during its first year were through Verizon, as it partnered again for its streaming platform +play.
Disney premiered a clip from "Secret Invasion," its new Marvel show on Disney+, at the event. Verizon's event came just a day ahead of Disney's upfront presentation to advertisers in New York, where it's expected to show off more new content.
Of note: The news, described on- and off-stage by Verizon executives as a big deal for the company, was delivered Monday afternoon at an intimate event at Ascent Lounge, a swanky room on the fourth floor of The Shops at Columbus Circle, overlooking Central Park.
Attendees, including press and Verizon executives, were treated to bite-sized snacks and an open bar featuring cocktails with dry ice.
Editor's note: This story has been updated to correct Earley's first name.
Go deeper