Q&A: Ampersand CEO Nicolle Pangis on upfronts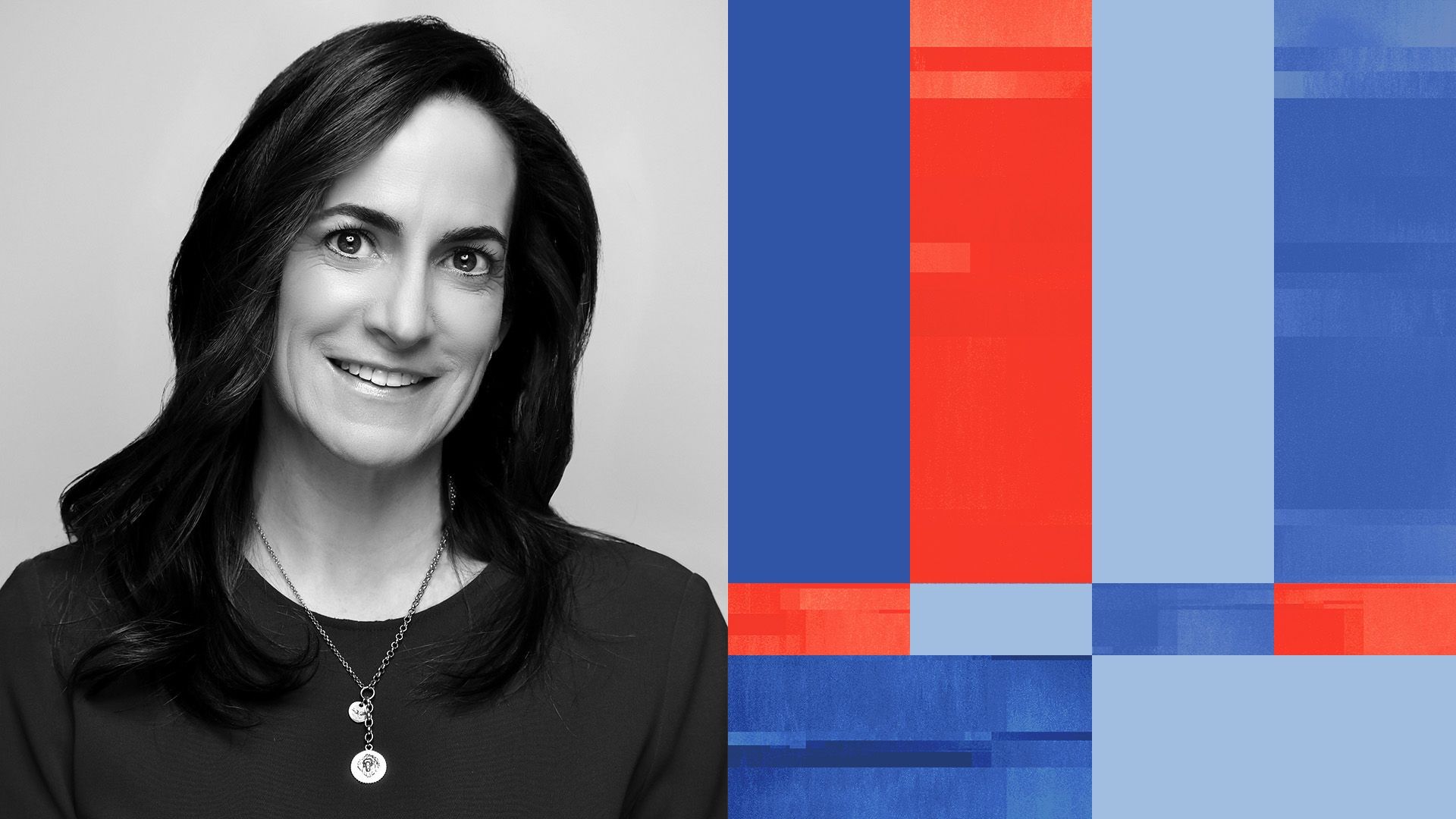 Ahead of next week's upfront presentations from the likes of NBCUniversal, Disney and Netflix, Axios caught up with Nicolle Pangis, CEO of ad tech sales firm Ampersand.
Why it matters: The uncertain economy and a Hollywood writers' strike will make for a complex advertising marketplace.
The following has been edited and condensed for clarity.
Axios: How will the economic uncertainty impact the upfront this year?
Nicole: A lot more focus on, not necessarily what [agencies and clients] have been doing as far as buying television, but looking for data on what actually is most effective and efficient on what they've been buying, and figuring out how to double down on those pieces.
While streaming is a growing part of the ecosystem, you can't lift everything that you're doing in addressable [advertising] and move it into streaming. There's simply not enough inventory.
There's a lot of conversation about measurement. While there's a lot of discussion about it this year, just like the way it's been for the last several years, I don't believe that there's going to be major transactions happening on any alternative currency.
What people are actually trading money on is still Nielsen. Do you ever see a world in which that changes?
I think there will be a world of multiple potential partners that brands and agencies can work with — and suppliers, for that matter. I don't think it's going to be this year.
I think we're almost doing ourselves a disservice with all the big headlines, because there's progress being made — it's just not a switch flip. This is something that's been transacted this way for decades.
Who do you think of these other currencies is best set up to start taking a meaningful share of ad dollars?
I don't think there's one that's best. Each have their focus areas. I think it's too early to really place bets. There's obviously a lot of investment in some of these companies, based on the money that they've raised.
Several would be better than one.
Netflix is doing an upfront this year for the first time. Do you think they're going to get any meaningful share?
There's a lot of interest around their inventory, and I'm sure that they will do fine in the upfront. But I think the hype versus the volume right now is misaligned.
How will the writers' strike impact what media buyers are going to do?
So I suspect that what will be asked for is flexibility. Because if a buyer is doing a buy based on x, and x isn't available, you'd be surprised if they didn't enable some sort of flexibility.
Go deeper