Local TV sports rights are moving away from cable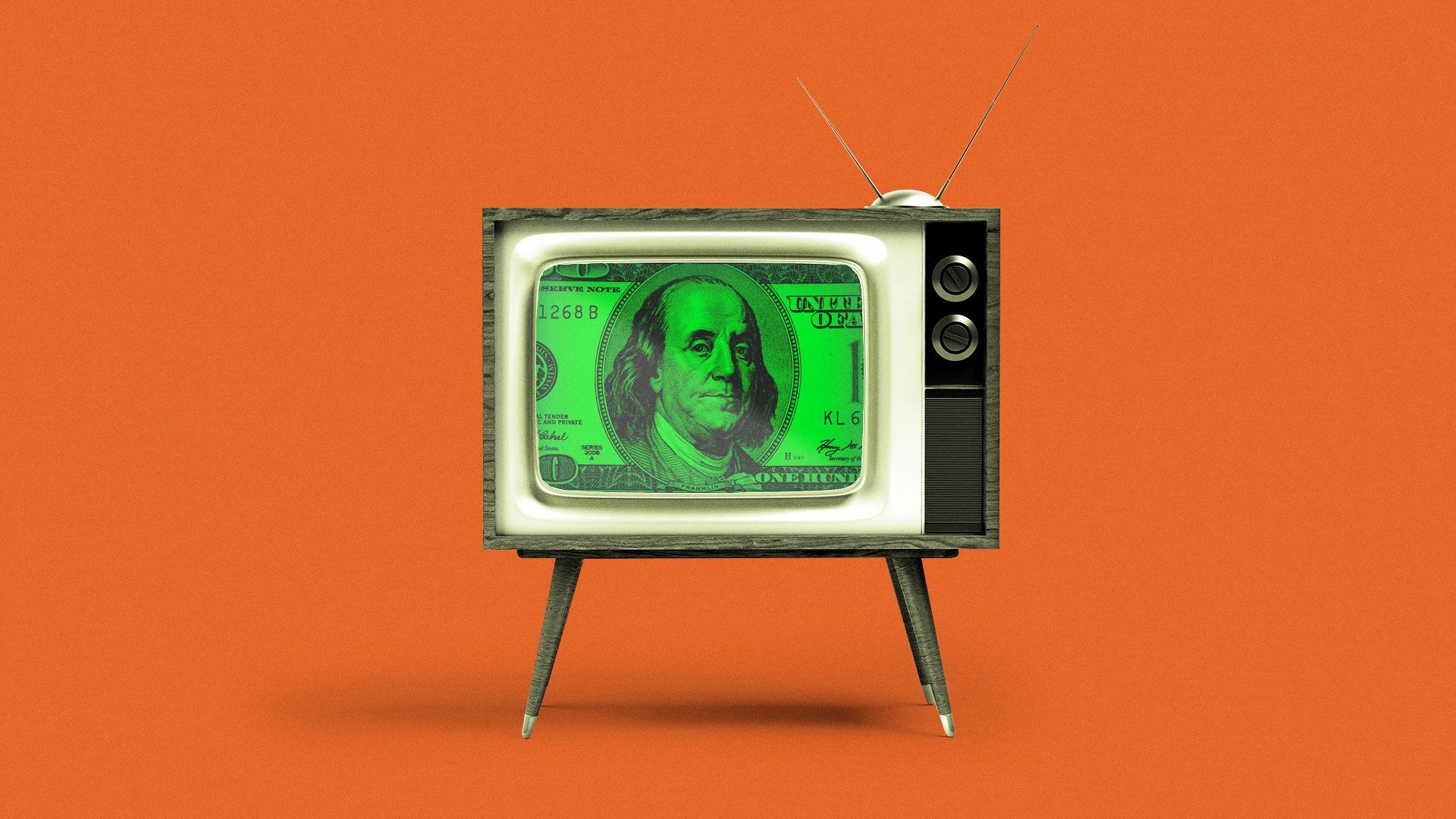 As the cable TV bundle vanishes, major professional sports teams are cutting rights deals with local broadcast stations.
Why it matters: It's an ominous sign for the future of regional sports networks (RSNs) already facing an existential crisis.
State of play: Local TV station groups like Scripps and Gray Television are making a play for sports rights — and they're starting to succeed.
Last month, both Scripps and Gray Television signed rights deals with WNBA and NBA teams. Scripps will begin airing Friday night WNBA games this coming season on Ion, its national broadcast network.
The deal that the Phoenix Suns and the Phoenix Mercury has with Gray Television will put all of their local games on Gray's Phoenix stations KTVK and KPHE, as well as streaming platform Kiswe.
Scripps signed its second deal last week with the NHL's Vegas Golden Knights to air that team's local games on its Las Vegas station KMCC.
CBS' eight CW-affiliated stations in major markets including Philadelphia and San Francisco are going independent and plan to pursue their own local sports deals, Wendy McMahon, president and co-head of CBS News, Digital and Stations, said last Friday.
The intrigue: Diamond Sports Group is asking a bankruptcy judge to void the Suns and Mercury's deal with Gray Television — their rights deal with Diamond's Bally Sports Arizona expired after the just-concluded NBA season.
Diamond argues the deal is a breach of its contract and a violation of bankruptcy law. Per a source with knowledge of the deal, Diamond has the right to match any deal the teams make with a new broadcast partner.
A hearing is scheduled for Wednesday.
The big picture: For decades, live local sports events have mostly been broadcast through RSNs. Because of the enormous cost of live sports rights, RSNs are typically some of the most expensive networks distributed in cable bundles.
As more and more distributors cut ties with RSNs, teams are now valuing reaching the most fans over getting the most money in their next-round local rights deals.
"Some of the regional sports networks in major cities in our country don't even reach 40% of all the households in the market," Scripps Sports president Brian Lawlor told Axios last year. "That's not a good business."
The bottom line: The future of sports on TV looks more like a combination of streaming and the antennae.
Go deeper