Music financing startup Duetti raises $32 million to buy old songs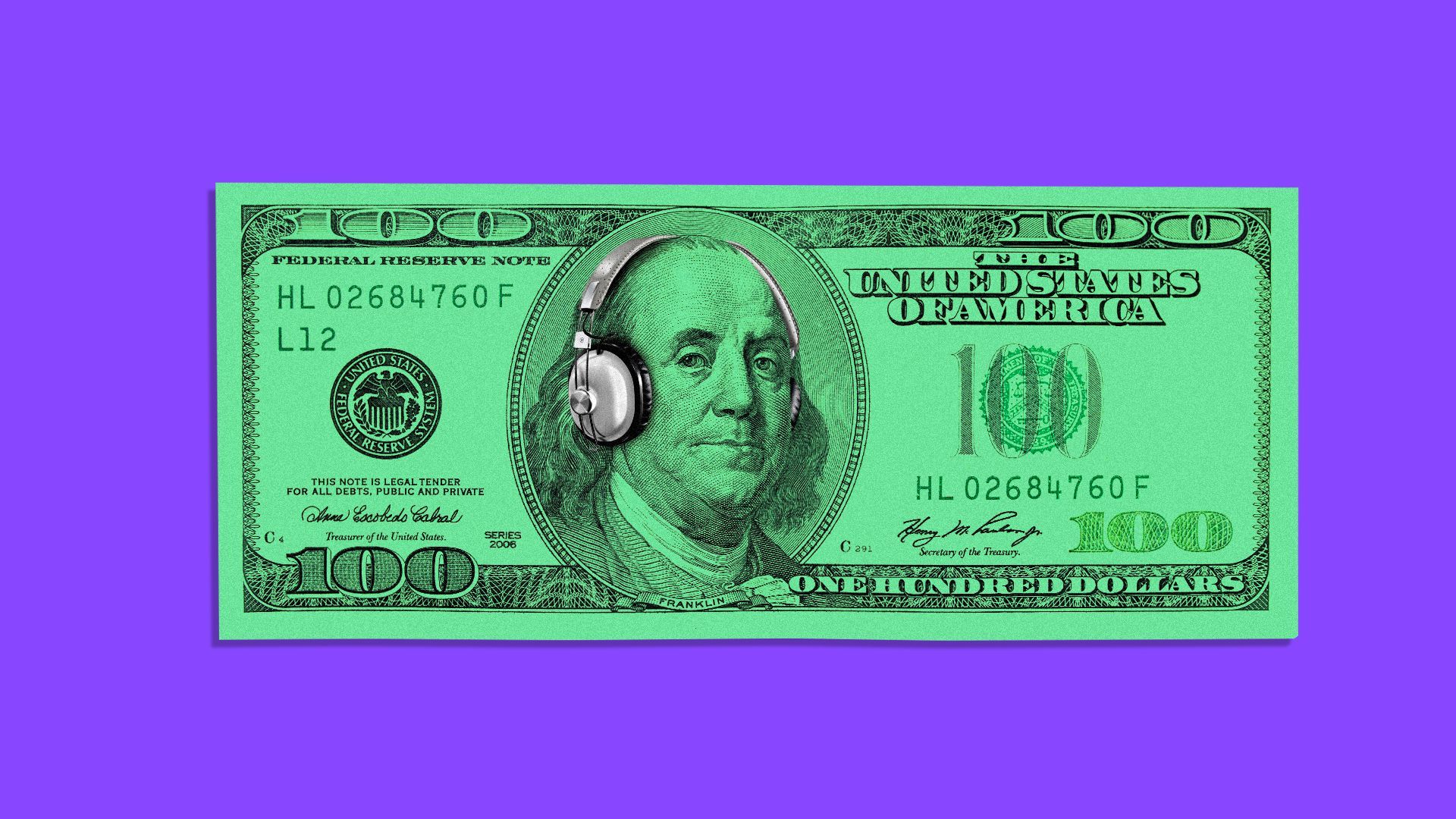 Duetti, a music financing startup catered towards independent artists, has raised $32 million to grow its team and support its public launch on Wednesday.
Why it matters: Music catalog rights are viewed as one of the more stable investments, but so far the payouts are only going to big-name artists.
Details: Duetti was founded last year by former TIDAL COO Lior Tibon and Apple Music executive Christopher Nolte.
The company launched in stealth last summer with $7 million in seed funding.
The new funding round includes participation from Viola Ventures and Viola Credit, Roc Nation, Untitled and Presight Capital.
How it works: Duetti buys rights to older songs from independent artists that are performing well on streaming.
Duetti then milks them for more profit by including them in playlists and partnering with social media influencers.
The company says that its deals take an average of 30 days to complete and focus on artists who have been on streaming for at least two years and have at least 500,000 streams within the past 12 months.
Duetti says it's worked with over 60 independent artists including CVBZ, Sylvan LaCue, and Croosh, and has deals for more than 100 songs. The artists have gotten as much as $400,000 per deal.
The bottom line: "In recent years, the trend of legacy A-list musicians selling their entire catalogs has left independent artists out of the equation," Tibon said in a statement. "We are arming artists with the information they need to choose when, and how, to leverage their assets from a position of strength."
Go deeper