NewFronts return with Amazon, TikTok and more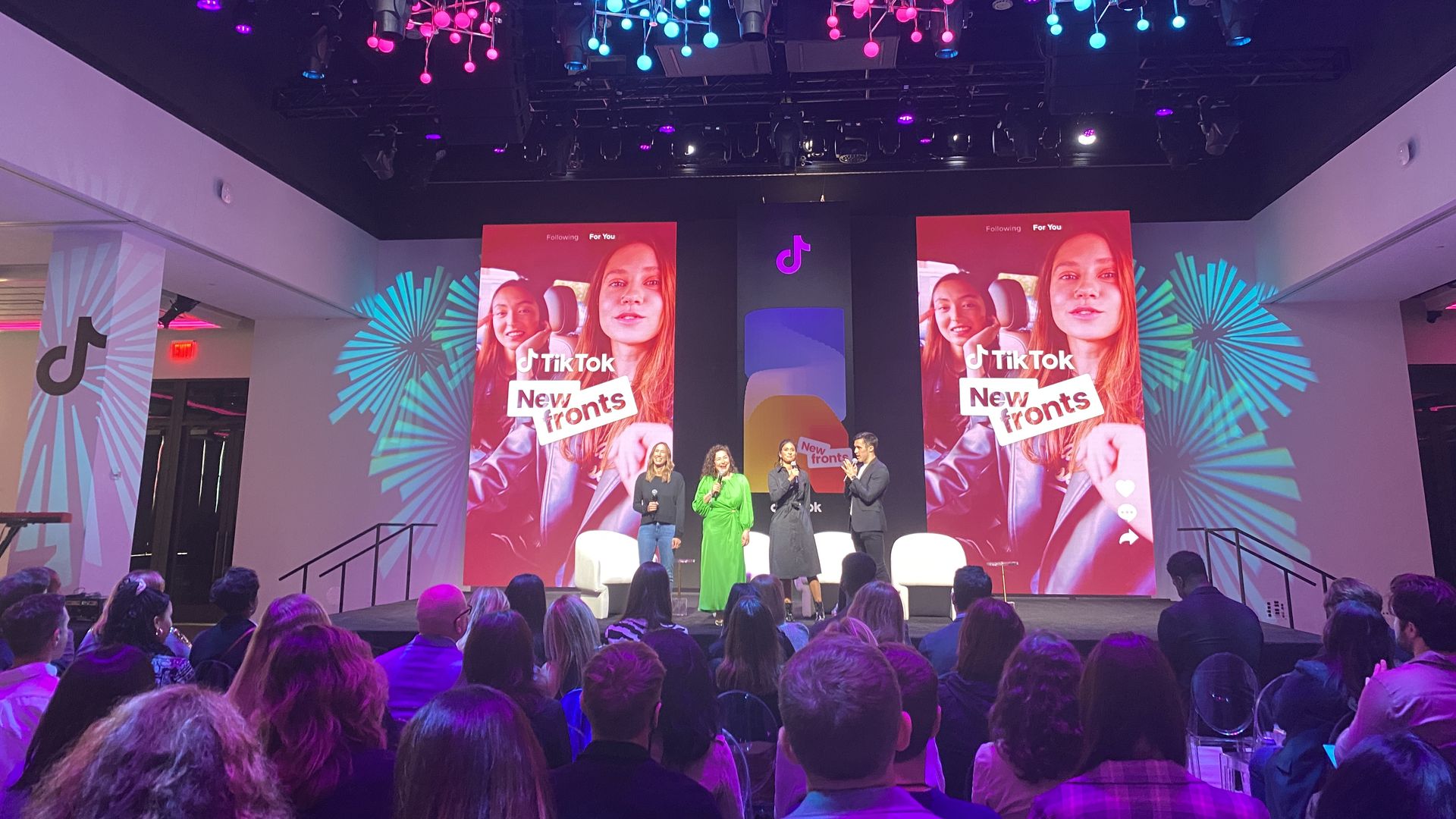 NewFronts kick off next week and your intrepid Media Deals reporters will be traversing Manhattan to attend them all — except TikTok's, which is apparently not open to the press this year.
Why it matters: While dealmaking between ad buyers and programmers happens all year long, the showcase remains a current and notable temperature check on the state of the businesses.
What's happening: The week, hosted by trade association Interactive Advertising Bureau (IAB), begins with YouTube (a presenter at NewFronts and Upfronts) and then Vizio and Amazon.
Tuesday is Samsung Ads, Snap, Peacock, Roku and Yahoo.
Wednesday is IAB Main Stage, which includes BBC, Innovid, Crackle Connex, Estrella Media, Comscore, Revry, DirecTV, LG, Canela Media, Samba TV, LATV, Teads, GSTV and Americano Media all presenting at one venue.
Thursday is Condé Nast, Meta, Vevo and TikTok.
The big picture: IAB CEO David Cohen, who says he will be attending every presentation this year, says NewFronts still hold value despite the "flexibility and fluidity" in the marketplace.
"Many marketers have galvanized their planning process around this artificial time of the year where most of the video dollars are being spent," he says.
"We don't deal with the same exact kind of scarcity in digital that you do in linear, but I do think that it is a mindset," he says. "This is the time that you're going to be spending money in the video space, and digital video is as big, if not bigger, than the traditional video side of the equation."
Of note: Cohen says IAB's one-day event on Wednesday with back-to-back, in-person presentations in the same location is a "pilot test" that addresses buyers' concerns with managing hectic schedules and alleviates costs for presenters.
Go deeper