Live Nation's Joe Berchtold on "arms race" with scalpers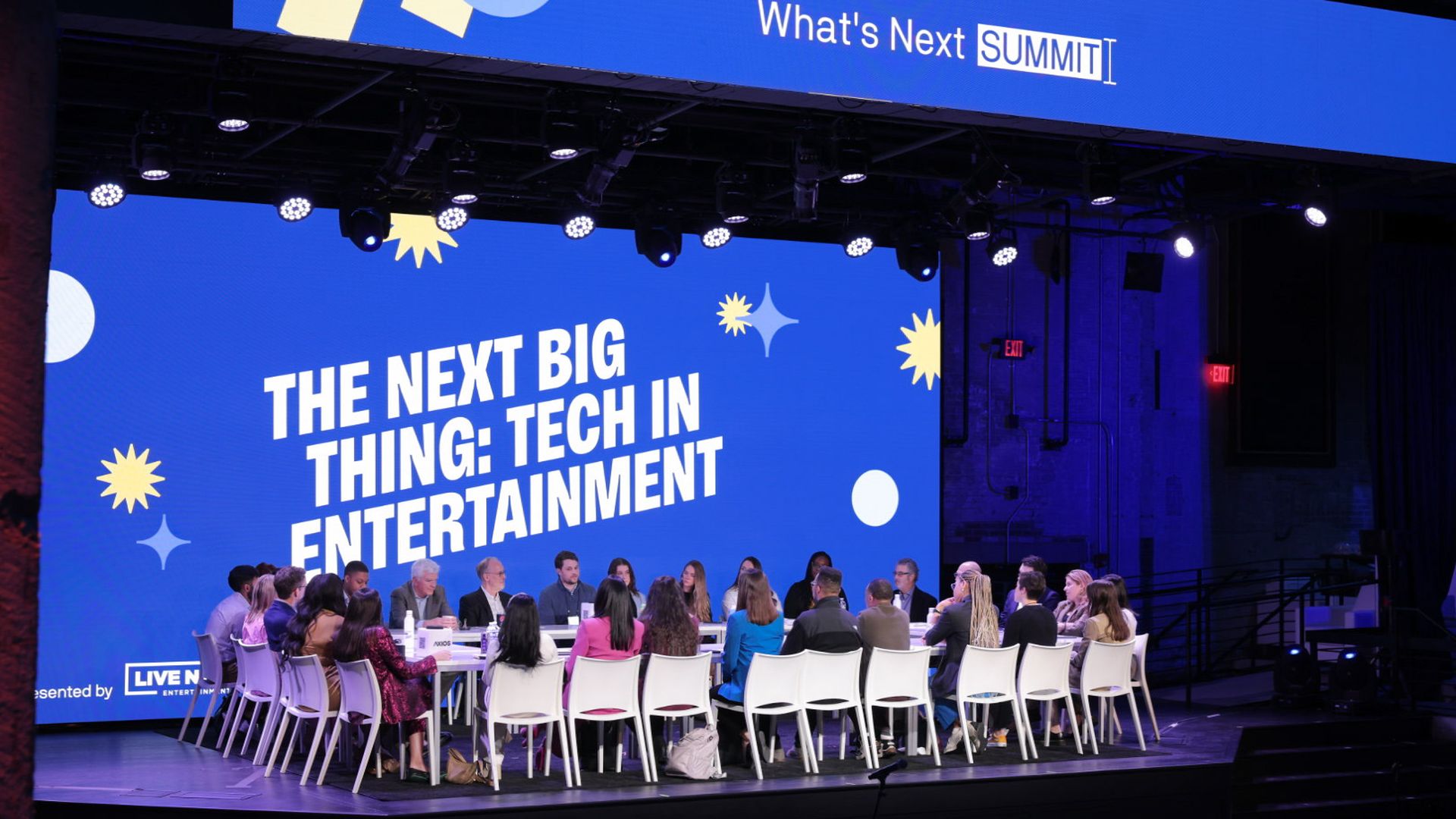 Live Nation finds battling scalpers to be an "arms race" that requires technology solutions and potentially public policy action, the company's president and CFO Joe Berchtold said at Wednesday's What's Next Summit.
Why it matters: The ticketing process, including Ticketmaster and its parent company Live Nation, has been under scrutiny by concert fans and lawmakers.
Driving the news: "There are a lot of great things about the shift to digital tickets. One of the downsides in move from analog to digital, and like everything else in digital, it makes scale possible," Berchtold said during a roundtable discussion at What's Next Summit, sponsored by Live Nation.
"There's $5 billion of incentive to figure out how to cheat on it. You have the development of these secondary platforms — StubHub, SeatGeek and so on — that gave the distribution of these ill-gotten tickets much easier," Berchtold said.
"They sound legitimate and they advertise on TV and they have private equity money and it all sounds legitimate. ... They're allowed to sell tickets before they own them, which is illegal in most states. They're allowed to deal in what is effectively stolen goods," he said.
"We continue to invest a lot in technology to develop things like Verified Fan," he said. "At the same time, we're trying to push for public policy solutions to make sure we're getting rid of these deceptive practices and to make sure that what the artist wants is what drives how ticketing works."
The big picture: Berchtold testified in January before the Senate Judiciary Committee on the state of competition in the ticketing industry, following the Taylor Swift Eras tour debacle.
In the hearing, Berchtold said the company regretted how the ticket process went for Swift fans. He blamed the issue on bot traffic and said it underscored the need to address ticket scalping issues.
Live Nation has been advocating for the FAIR Ticketing Act, which stands for Fans & Artists Insisting on Reforms in Ticketing. That proposal includes a crackdown on resale sites.
Meanwhile: The recent ticket purchasing issues and hearing drew renewed attention over Live Nation's ownership of Ticketmaster. The companies merged in 2010.
In conversation with Axios' Nick Johnston during a separate sponsored segment at What's Next Summit, Berchtold downplayed the idea that the company is a monopoly.
"People think of Ticketmaster like Apple, this all-controlling of the ecosystem, controls everything, sets everything. That's not the case here. Ticketmaster is just a tool that's a service to the venue and the other players to execute what they need to be done," he said. "The competing interest is the scalpers."
Go deeper