NFL forms JV with RedBird for Sunday Ticket commercial rights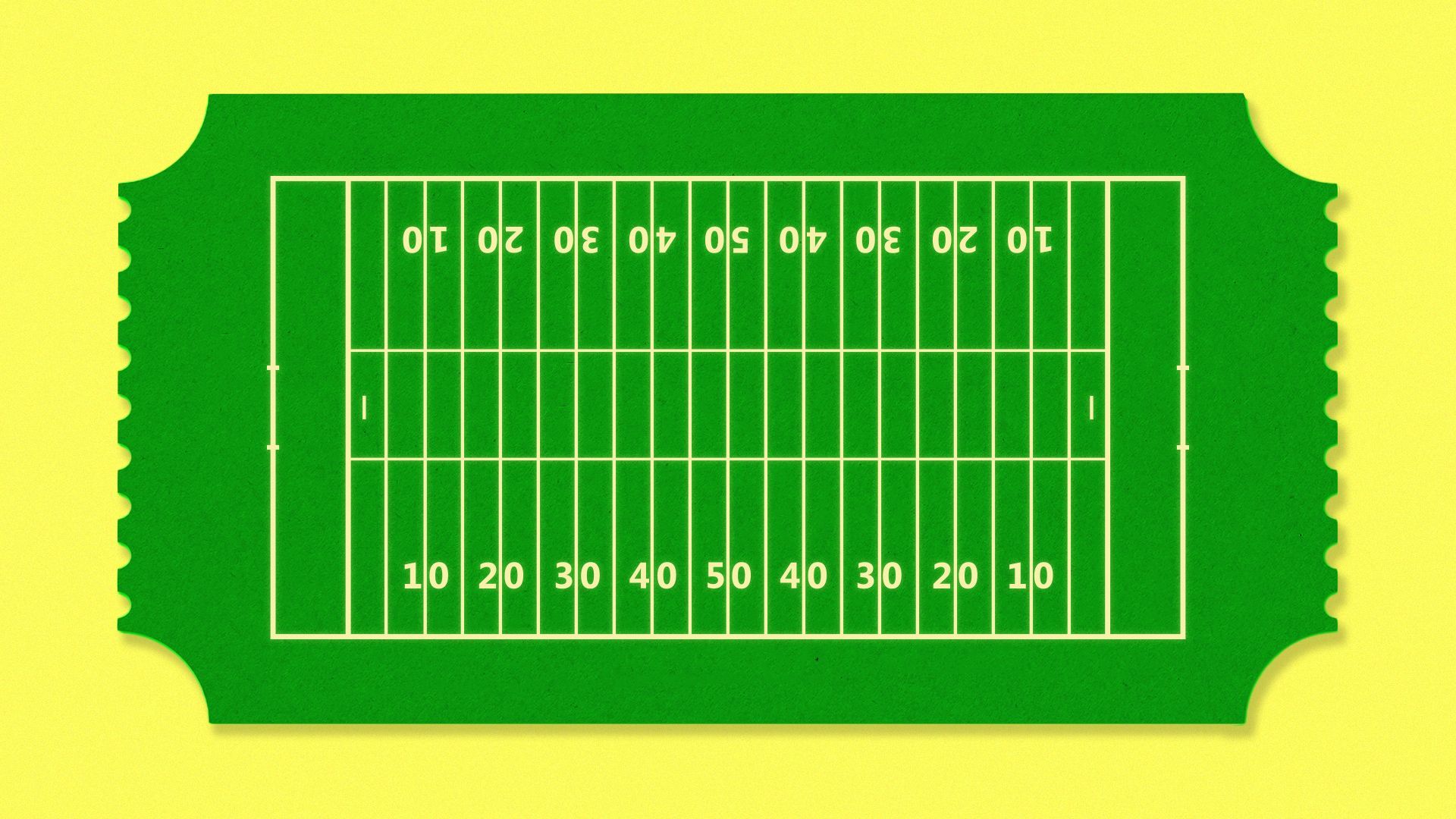 The NFL is launching a joint venture with RedBird Capital called EverPass Media that will distribute its Sunday Ticket package to bars and restaurants starting next season.
Why it matters: The move shifts RedBird firmly in the middle of the NFL's media business, while at the same time adds to the league's growing desire of pushing beyond football.
The multi-year license for Sunday Ticket, reportedly valued at $200 million per year, is for the same length of YouTube's deal, a source tells Axios.
Details: The service will be available on a non-exclusive basis through all participating cable and satellite providers.
In addition to the rights fee, the NFL is also funding EverPass through its investment arm, 32 Equity.
The venture will be led by DirecTV alums Derek Chang and Alex Kaplan, who will serve as executive chairman and chief executive, respectively.
The two companies have a history: They previously launched On Location Experiences, which was sold to Endeavor.
The big picture: As more sports shift toward streaming, there's a growing need to not leave out large-scale commercial venues like hotels that have different needs than an at-home viewer.
Between the lines: This fully kicks DirecTV out of the NFL business, after the satellite company conceded Sunday Ticket rights to YouTube. DirecTV had still been negotiating to keep the commercial license, which allows it to distribute those games to public businesses.
EverPass plans to compete with DirecTV for other commercial licenses as well. DirecTV currently offers Amazon's "Thursday Night Football" and Apple's MLS and MLB packages to commercial venues.
"Our goal is to create a new model for commercial sports rights distribution around the globe, and we believe that this is just the beginning of an exciting journey," said Chang, in a statement.
Go deeper