Tulane M&A panel talks conflicts, challenges across deal landscape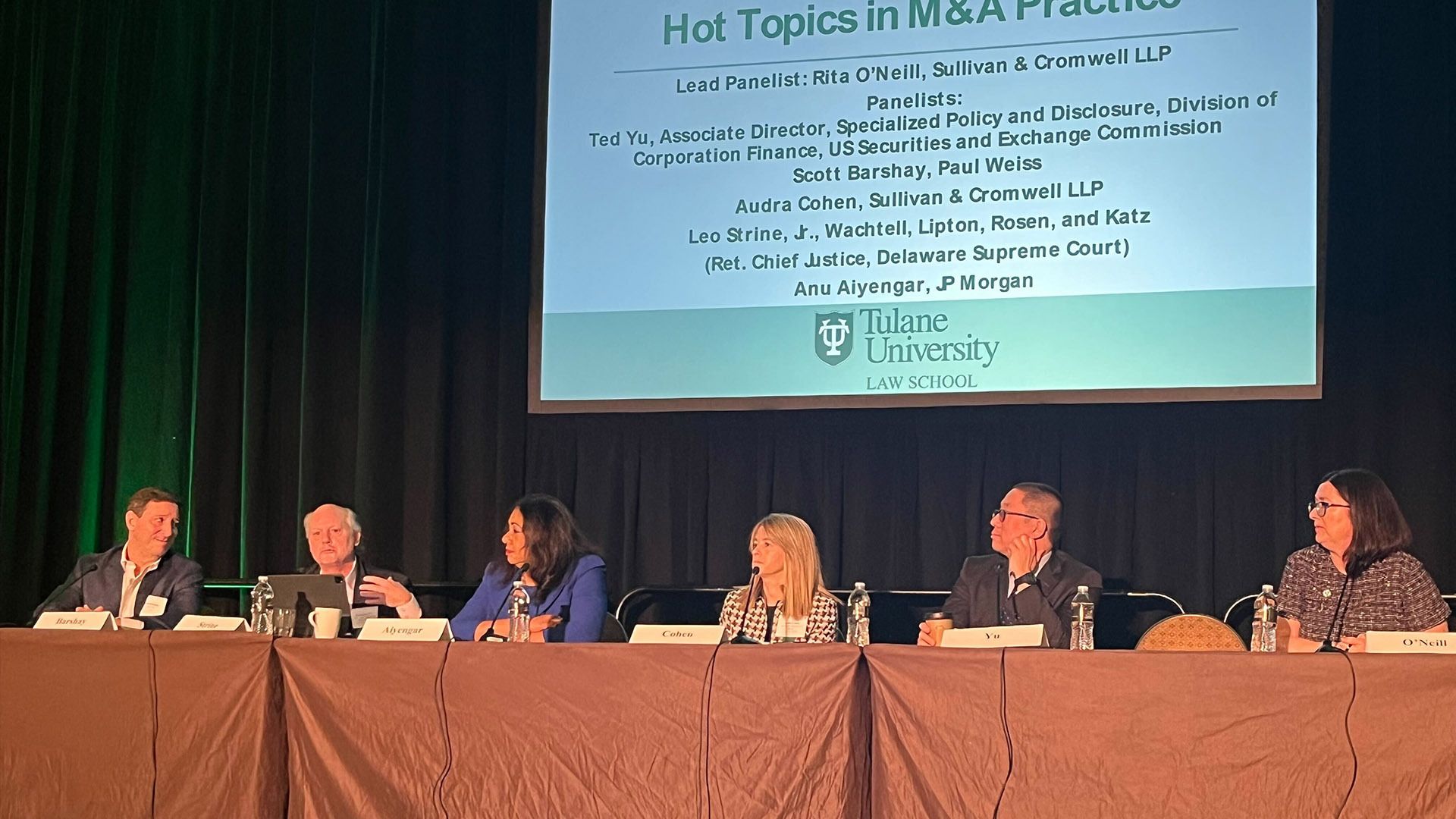 Market headwinds, staple financing and antitrust angst were hot topics that kicked off Tulane Law's annual M&A conference Thursday.
Driving the news: Panelists discussed the return of an M&A financing tool that is raising the age-old concern of conflicts of interest.
Why it matters: The use of so-called "staple financing" allows the sell-side banker to also arrange a financing package for the buyer. That kind of arrangement can get ugly if issues emerge and the bank is caught in the middle.
"It's back," said Leo Strine of Wachtell, Lipton, Rosen & Katz.
Flashback: "We are totally conflicted — Get used to it."
That was the famous quote from Morgan Stanley banker Rob Kindler at the Tulane event in 2007, during the go-go days of private equity deals when staple financing was common.
Of note: "If you're going to provide financing, it should be upfront. It should be understood," Strine said yesterday.
"It should not be, "Oh, by the way," Strine added, referring to banks advising a company on a sale and, at the last minute, taking a cut in the buyer's deal financing.
Zoom out: The M&A market has hit a "bit of a brick wall," JPMorgan's global head of M&A Anu Aiyengar said in her keynote presentation. While deals have closed this year, the total count is down and the outlook continues to be lower for the coming quarters.
"Companies that even want to sell are not proactively putting themselves up for sale," Aiyengar said during the panel. "Because there's a perception that if you launch a sale process today, proactively, maybe there's something wrong with you."
One major impact on the deal landscape is the current regulatory regime, said Paul, Weiss partner Scott Barshay.
"The strike zone has not expanded by inches. It's expanded by feet," Barshay said, referring to the tact taken by antitrust regulators.
Go deeper