Podcast network Maximum Fun to be worker-owned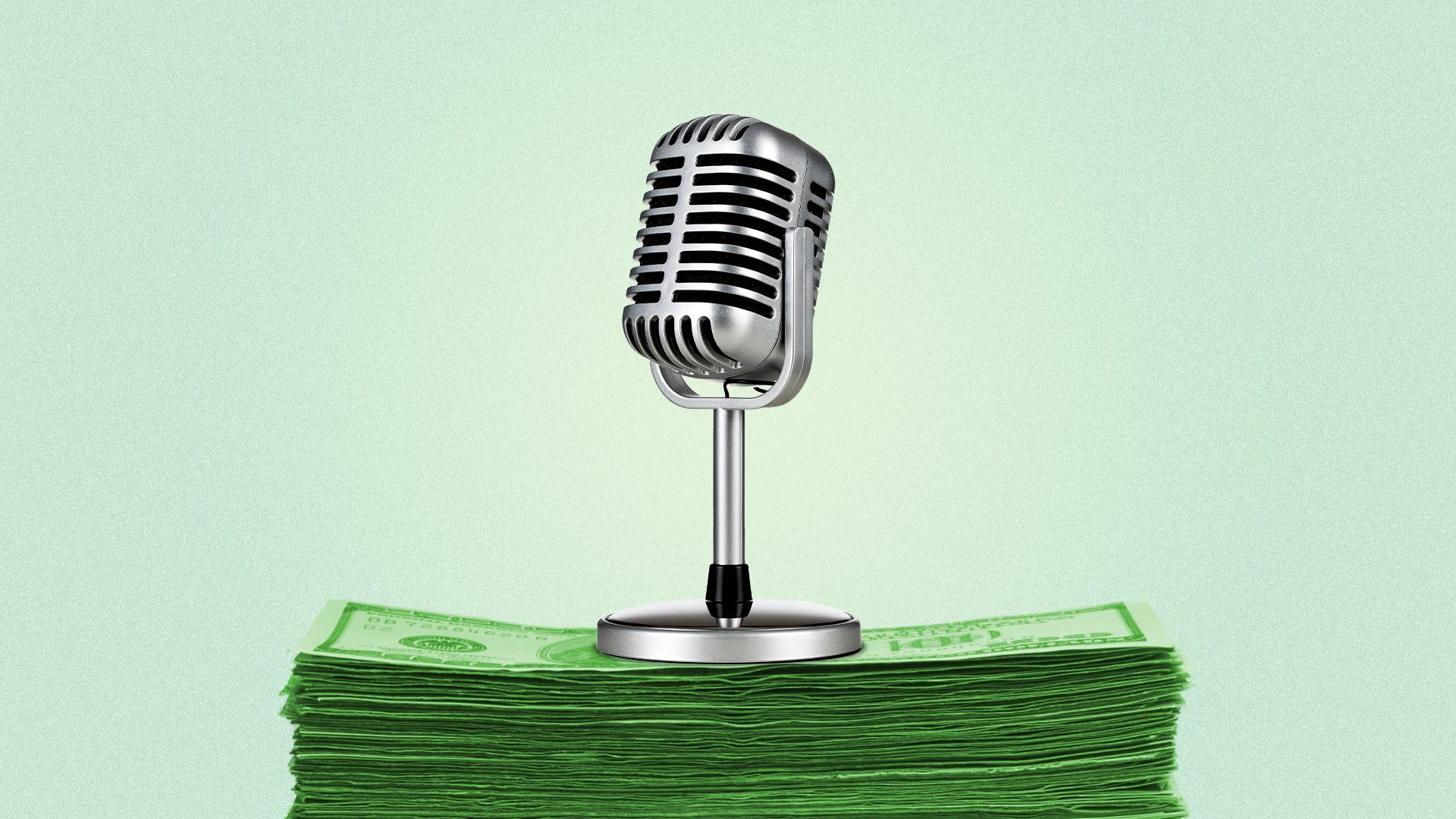 Podcast network Maximum Fun is turning into a worker-owned cooperative, senior producer Kevin Ferguson tells Axios.
Why it matters: The move is an alternative to the common trajectory of a podcast studio selling itself to big media company like iHeartMedia, SiriusXM and Spotify.
Details: The hope is that a worker-owned cooperative will provide growth and stability, says Ferguson, who recalled starting his career in audio and podcasting around the 2008 recession when the industry had drastic layoffs.
"I strongly believe the way you can create a sustainable media company, one that's impervious to private equity takeovers and capricious layoffs from giant corporations, is something where the worker-owners have a seat at the table and leadership is accountable to them," Ferguson says.
"I just had a kid, and I like the idea of working somewhere where I can feel pretty confident I'll have a job three or four years from now," says Ferguson, who also serves as a member of the co-op transition team.
Catch up quick: Around the turn of the century, Jesse Thorn started a radio show in college and soon after built up Maximum Fun. The network of comedy and culture podcasts now includes 37 active shows, 12 of which are produced in-house.
It has tens of thousands of paying members, composing the majority of its revenue. It also makes money from podcast advertising, which it shares with the podcast creators in the network.
What's next: The company has 23 full-time employees, all of whom are eligible to become worker-owners. It will elect a board of five worker-owners. Thorn will stay on as a worker-owner and be a board adviser.
Ferguson says he hopes the transition inspires more people to financially contribute to the network and potentially more podcasts to join.
Go deeper