Hollywood's labor fight begins as WGA contract talks start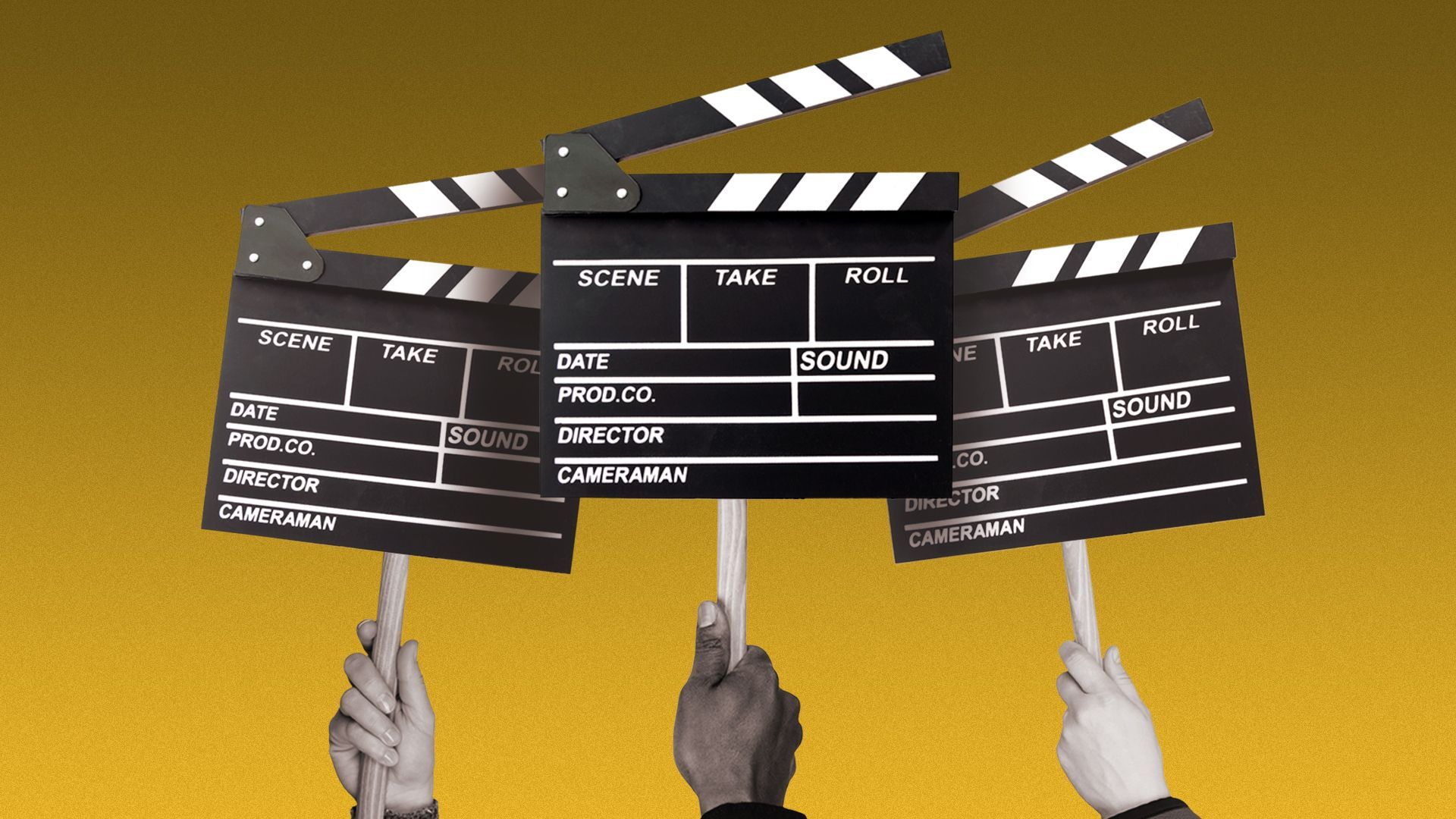 Hollywood's studios and writers square off at the bargaining table Monday as both sides try to avoid the first major industry work stoppage in 15 years.
Why it matters: Any stoppage could have a significant financial impact on media companies. The studios' negotiations with the Writers Guild of America (WGA) will set the tone for the group's two other labor deals with its directors and actors.
Driving the news: The WGA's contract expires on May 1. The contracts for the Directors Guild of America (DGA) and SAG-AFTRA, which represents the actors, both expire at the end of June.
In recent contract years, the DGA has typically bargained its new deal first and set the standard for the two other unions.
The DGA has set its own start date for talks with the Alliance of Motion Picture & Television Producers (AMPTP), set for May 10. SAG-AFTRA is expected to begin not too long after.
The big picture: The unions are all demanding big changes from the AMPTP, which represents the major studios.
Details: One of the key points of contention that the WGA wants to overhaul is the pay structure, which has been drastically altered by the streaming era.
The WGA is arguing that studios have "used the transition to streaming to cut writer pay" and that the smaller episode orders compared to years past has led to writers working fewer weeks.
Additionally, the fast growth of generative AI products is causing concern among writers that studios will use machines to do some of the work done by writers themselves.
Be smart: The contracts between the studios and the three unions all run for three years. The last negotiations took place in the early days of the pandemic, when both sides were most concerned with keeping the lights on.
Go deeper