Reddit's community will survive amid rise of ChatGPT, COO says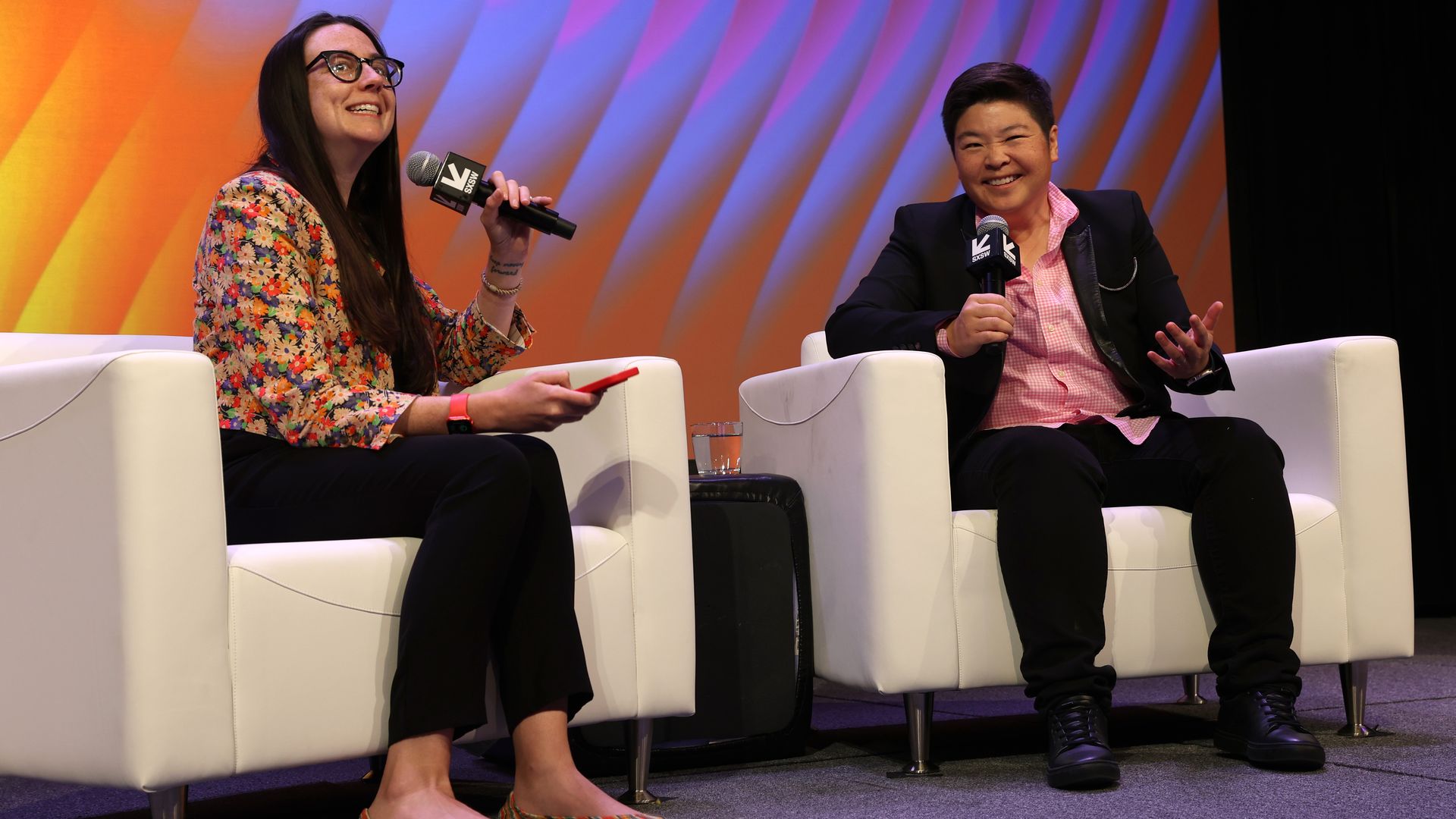 Reddit can support and sustain itself against the rise of generative AI tools, COO Jen Wong tells Axios onstage at SXSW on Monday.
Why it matters: ChatGPT's ability to answer questions could impact time spent with platforms like Reddit.
What they're saying: "To train the brain, you still have to have a corpus of knowledge, and that knowledge comes from humans," Wong says. Reddit is "this animate corpus, 18 years old, that changes every day, every year that reflects all the things that all of you are thinking about."
"I think it's one of the best places to share [knowledge] and a place that has very, very unique views on everything," she says.
The intrigue: Wong's immediate response to the question of whether Reddit's future was threatened by services like ChatGPT was, "Where do you think they get their answers from?"
That sparked laughs and cheers from the audience, the majority of whom had identified as Reddit users.
When asked if Reddit expects to receive checks from ChatGPT for scraping its data, she quipped about looking into her crystal ball.
Meanwhile: Multiple audience questions focused on brand safety concerns with Reddit, likely given the platform's history with hate speech.
One attendee said government agencies are afraid to have a Reddit presence and asked how to make the case.
"Reddit is a place of discussion," Wong says. "It's better to know what people think, to be able to engage in the conversation."
What's next: Reddit confidentially filed its paperwork to go public in December 2021 but has yet to IPO. The Information reported last month that Reddit was looking to IPO in the second half of this year.
When asked about the IPO prospects, Wong joked that she would look at her crystal ball again.
Go deeper