Standard General's Tegna deal on the rocks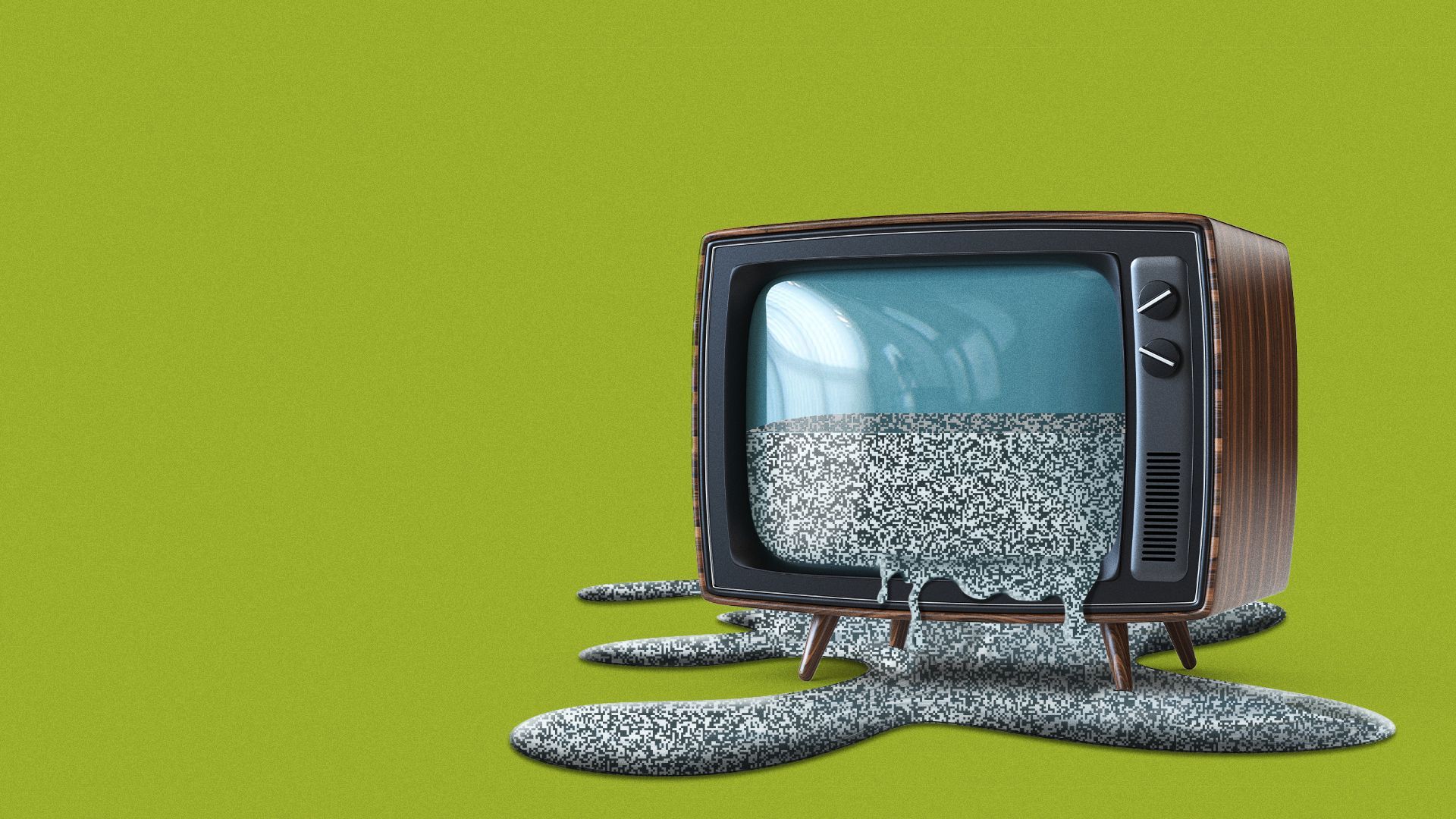 Tegna's stock plunged more than 20% Monday morning on fears that its $5.4 billion deal to be bought by Standard General is in grave danger of falling apart.
Why it matters: A collapsed deal would be a massive blow to Tegna and its future and be viewed as a big win for the antitrust camp.
The latest: The FCC on Friday punted its decision on the agreement to an administrative law judge, a move that sent investors to the exits on the notion that further delays will surely scuttle the deal. No date has been set for that hearing.
Earlier this month, both parties agreed to push back the merger's termination date to May 22.
Tegna said Monday morning that it's "currently evaluating our options" in regard to the deal. It did not hold an earnings call with analysts.
The intrigue: Standard General said it's still planning to go through with the deal and called on the FCC to vote immediately rather than send it to another lengthy review.
Standard General's managing partner Soo Kim said, "A decision delayed is a decision denied. Our proposed transaction is consistent with all FCC regulations and precedent. It is bolstered by a voluntary commitment to invest in local news, preserve newsroom jobs, and address purported concerns related to consumer pricing."
"But rather than rule on the transaction's merits, as the law requires, the Media Bureau is attempting to scuttle the deal by ordering a wholly unnecessary hearing process, that if left standing by the Commission, would kill the deal," Kim continued.
Be smart: Complicating matters is the FCC's still-deadlocked 2-2 commission; an approval needs at least three "yes" votes.
Catch up quick: Standard General agreed last February to buy Tegna, with financial backing from Apollo Global Management.
The deal has gotten stiff pushback from unions, rival cable operators and lawmakers over fears that consolidation will further hamper competition.
Another huge pain point is the role that Apollo Global Management — which runs rival station group Cox Media Group — would play. Apollo is helping Standard General fund its Tegna takeover. Cox would own some of the Tegna stations if the deal is approved.
Note: Cox Enterprises, the parent company of Axios, maintains a minority equity stake in Cox Media Group.
Go deeper