Exclusive: Internet service provider Andrena raises $15M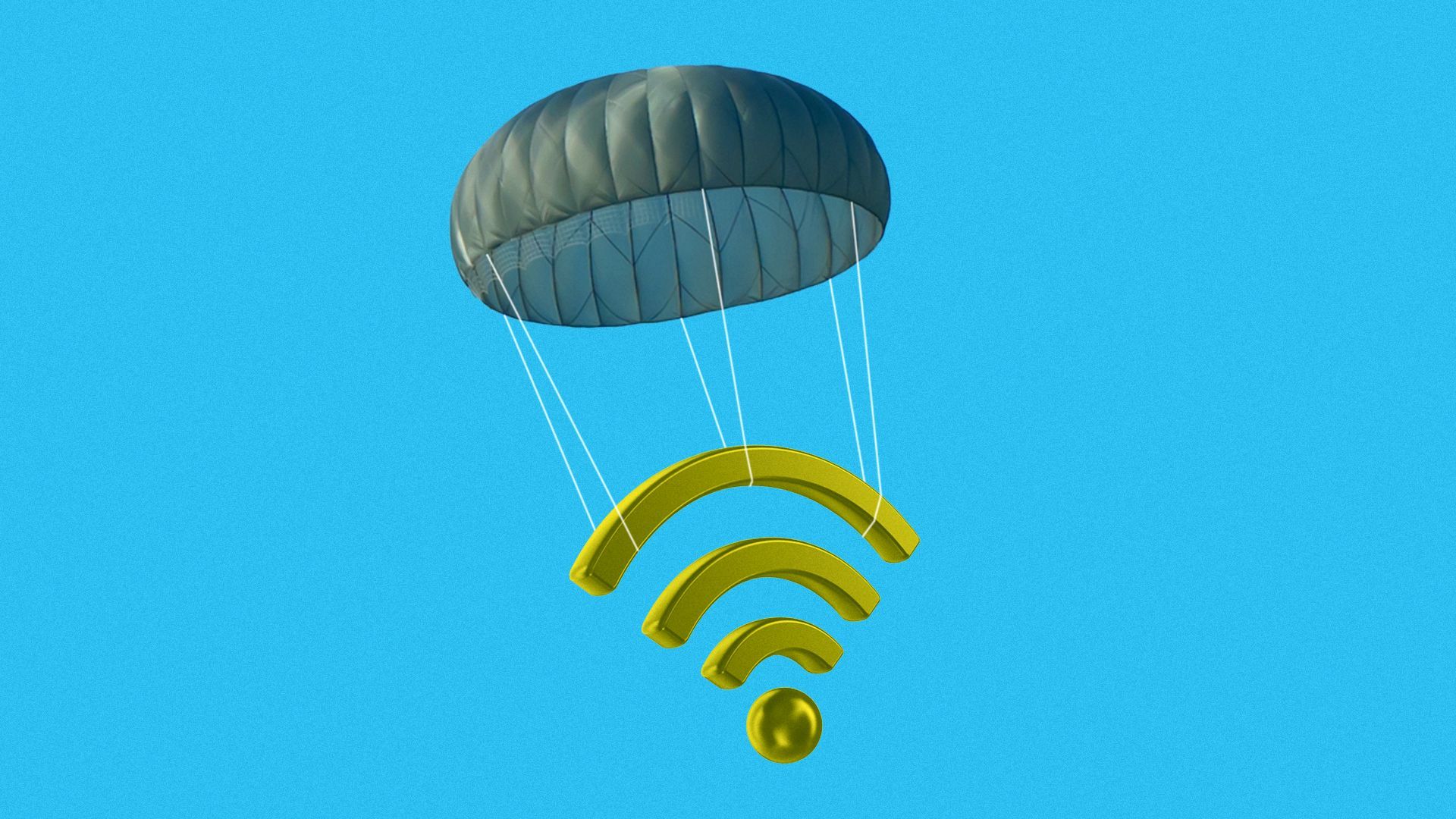 Andrena, a New York-based internet service provider, has raised $15 million in a Series A round, CEO Neil Chatterjee exclusively tells Axios.
Why it matters: The startup is betting it can take market share away from telecom giants by increasing internet access with cheaper plans.
How it works: Andrena has built its own proprietary router, which can be used in residential and commercial buildings and shared by customers.
Andrena offers two tiers, costing $25 a month for up to 100 Mbps and $40 for up to 500 Mbps. The tiers are $20 and $32 for housing authorities.
The service first came to market in Princeton, New Jersey in June 2018. It's now available in select areas in New Jersey, New York, Pennsylvania and Florida.
Details: Crypto-focused investor Dragonfly Capital led the round, and was joined by Andrena's existing investors Afore Capital, FJ Labs, Castle Island Ventures, Chaos Ventures, KohFounders and J Ventures and new investors Blockchange Ventures, Moonshot Research and EV3.
Dragonfly Capital partner Anirudh Pai says the decision to invest in Andrena was driven by the company's crypto-friendly mission to improve internet access. Andrena also has deployed crypto hardware for the Helium Network.
Andrena has grown from 14 to 29 people since the round closed in December. It plans to grow to 40 over the coming months and expand to Tennessee, Texas, California, Georgia, Wisconsin, Ohio and Connecticut.
What's next: Chatterjee says he hopes to build an edge municipal network that's powered by internet users.
Go deeper