Zeta Global CEO David Steinberg on marketing tech M&A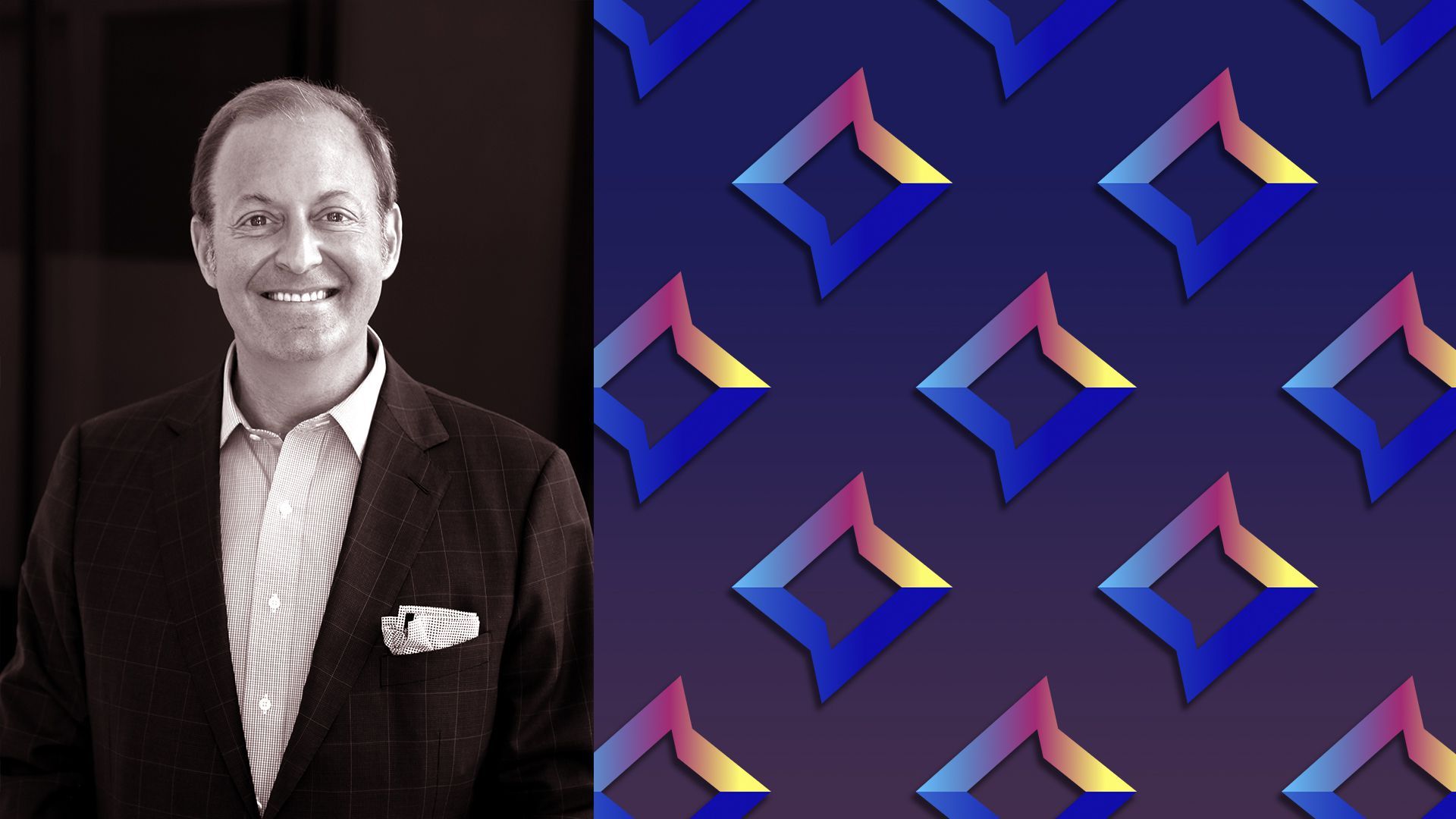 Zeta Global aims to acquire one to three companies per year as it expands its business around artificial intelligence, connected TV and customer data platforms, CEO David Steinberg tells Axios.
Why it matters: The $2 billion marketing tech firm is a busy buyer of assets as it continues to acquire and rollup businesses across the industry.
Catch up quick: Zeta Global serves more than 1,000 enterprise clients, including about a third of the Fortune 100. Steinberg, who has founded seven companies, launched Zeta Global in 2007, along with former Apple CEO John Sculley. It debuted on the New York Stock Exchange in 2021.
The company has made several acquisitions that "we thought had great products and great data but were heavily undervalued because they were focusing on the wrong business model," Steinberg says.
In 2017, it acquired Disqus and Boomtrain. Prior, it bought part of Adchemy, ClickSquared, Acxiom Impact and eBay Enterprise's customer marketing division.
Details: Last year, Zeta Global looked "very seriously at probably 15 or 20 deals," Steinberg says. It acquired the newsletter platform ArcaMax early in the year.
"There's no pressure," Steinberg says. "We've never really bought companies for growth. We've always bought them for people, tech or data."
Zeta Global has an M&A-focused team that operates as "mini bank," Steinberg says. That's run by Julio Gil as senior vice president, finance and Steve Vine as executive vice president, corporate development and general counsel.
"When you start taking operating people out of their day-to-day roles to focus on M&A, you end up missing your numbers because people are not doing their jobs," Steinberg says.
Revenue growth has primarily been organic, Steinberg says, but the company seeks out "tuck-in" acquisitions with "great people, great technology and great data."
The big picture: Steinberg likened the current state of M&A to the real estate market.
"Sellers think their businesses are worth more than they are and buyers, who are smart, are willing to wait in that environment," Steinberg says. "What happens is it takes a while for sellers to get used to what I call the new normal."
"Even though I think we've seen a really solid start to the technology markets so far this year, I do think that it's going to be a lot like the last three major downturns," Steinberg says, adding that private companies that miss numbers or are unprofitable will "look for new homes" in late Q2 or early Q3.
Go deeper