Exclusive: Zeta Global launches generative AI bot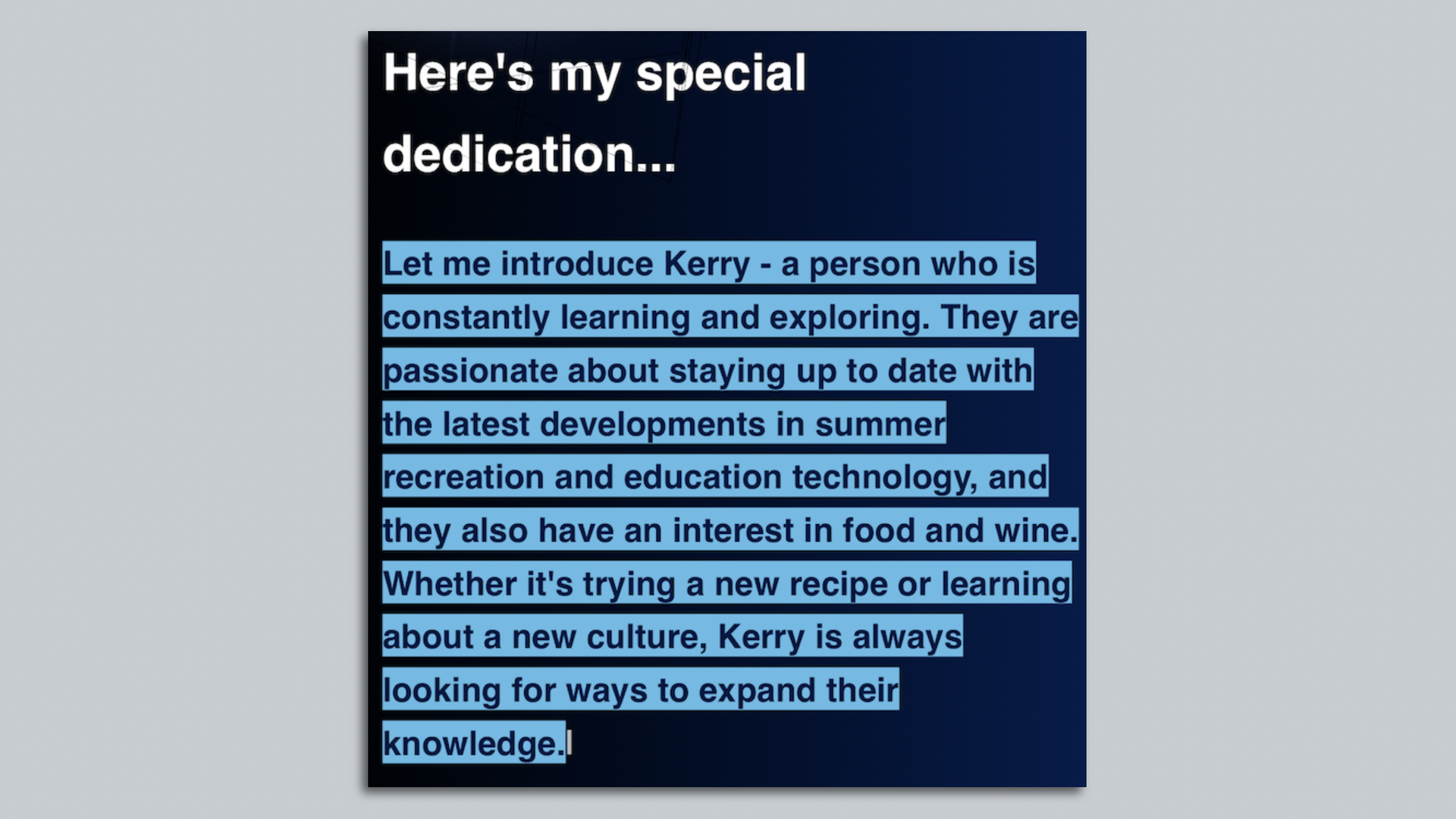 Zeta Global launched a generative AI tool in beta that's called ChatBotZeta on Thursday.
Why it matters: As ChatGPT explodes in popularity, more businesses are publicizing their work in the field by releasing tools to consumers.
Details: ChatBotZeta analyzes "trillions of consumer signals from Zeta's proprietary Data Cloud with generative artificial intelligence to produce conversational attributes and descriptions of individuals," the company said in a press release.
Using the tool requires sharing your name and email address. And then it generates a description of you or a personal haiku or poem.
"ChatBotZeta is an early beta version," chief data officer Neej Gore says. "Eventually, we plan to have this type of technology embedded within our products to help marketers understand more about their customers."
💭 Kerry's thought bubble: The tool is fun but, of course, not perfect. The descriptions for Tim and me both randomly said we're passionate about educational technology. Mine also said I like wine, which is false.
Go deeper