Streaming media firm Atmosphere raises $65M Series D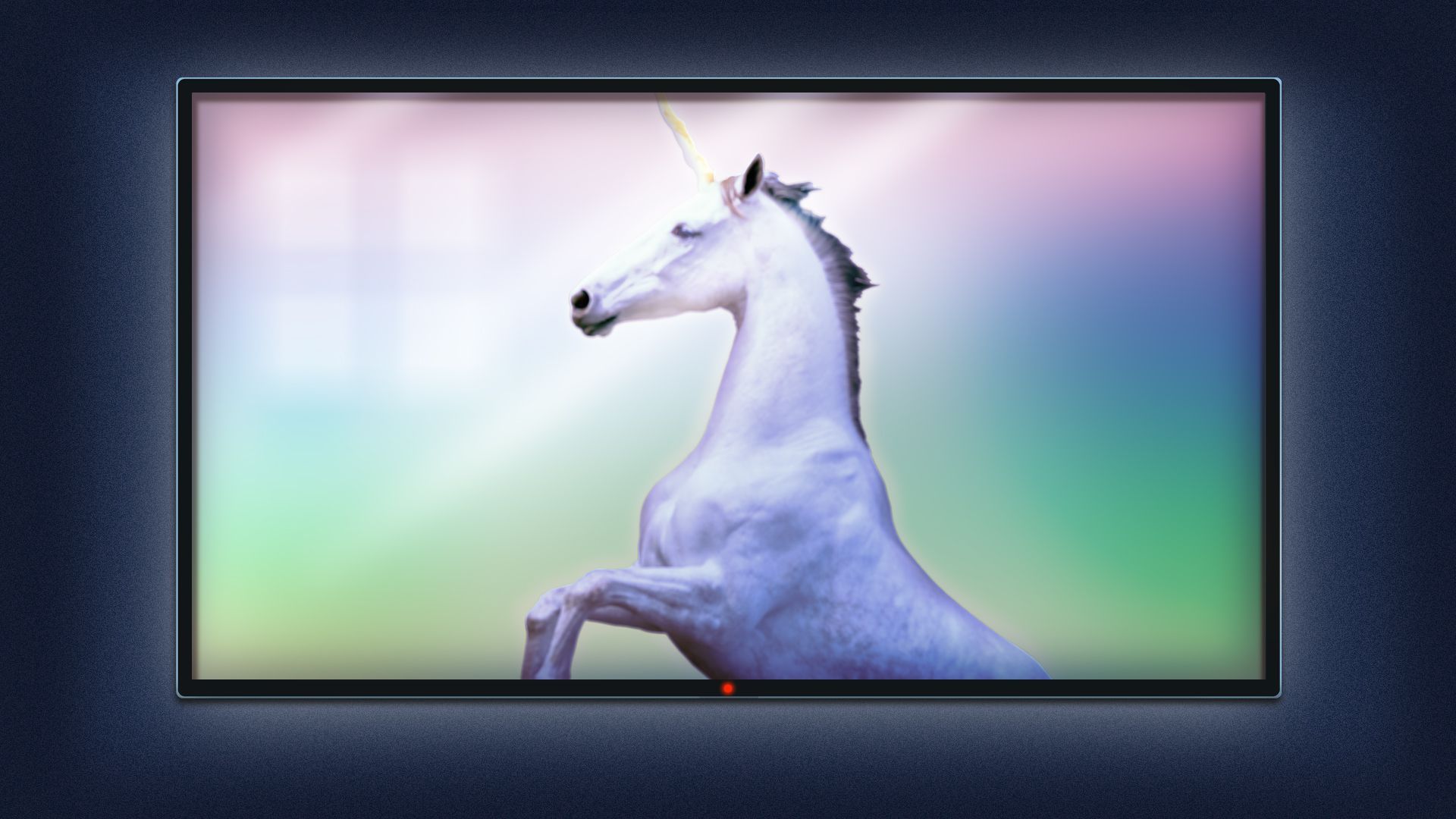 Atmosphere, the Austin-based streaming TV service for businesses, has raised $65 million in a Series D round.
Why it matters: Atmosphere is unique for its focus on the out-of-home market with audio-optional programming.
Details: Sageview Capital, Valor Equity Partners and S3 Ventures led the deal, which valued Atmosphere at $1 billion, the company announced Tuesday.
Atmosphere last raised $100 million in December 2021 ($80 million in a Series C and $20 million in debt). Its total funding is $188 million of equity, plus a $50 million debt facility.
Its 2022 revenue was $55 million and it runs on 80% gross margins, CFO Michael Grisko said last month at Solomon Partners' Media and Entertainment Summit.
Of note: Atmosphere also announced Blake Sabatinelli will be promoted to CEO. He joined as COO in 2021 after working as CEO of Newsy, the Scripps-owned network that recently rebranded to Scripps News.
Leo Resig, the former CEO and a cofounder, is now chief innovation officer and co-executive chairman. John Resig, his brother and co-founder, is the other executive chairman.
Catch up quick: Atmosphere's clients are businesses such as restaurants, bars, gyms and auto repair shops. The service is free and ad-supported.
Atmosphere launched a sports-focused channel last year and continues to ink content deals, most recently an exclusive content partnership with Trusted Media Brands, which owns FailArmy, People Are Awesome, The Pet Collective and Weather Spy.
Atmosphere's service is available in more than 47,000 venues and reaches more than 63 million unique viewers per month, Grisko said last month.
What's next: "This market is incredibly large," Grisko said at the Solomon Partners' event. "We make the addressable market in the United States alone at 2.4 million venues."
Atmosphere has been growing globally. It opened a London office last year and now streams in 4,000 locations internationally in 38 countries, Grisko said, while showing a chart that projected Atmosphere reaching 100,000 total venues in 2024.
Go deeper