Exclusive: Web3 music company Hume acquires NFT project Blocktones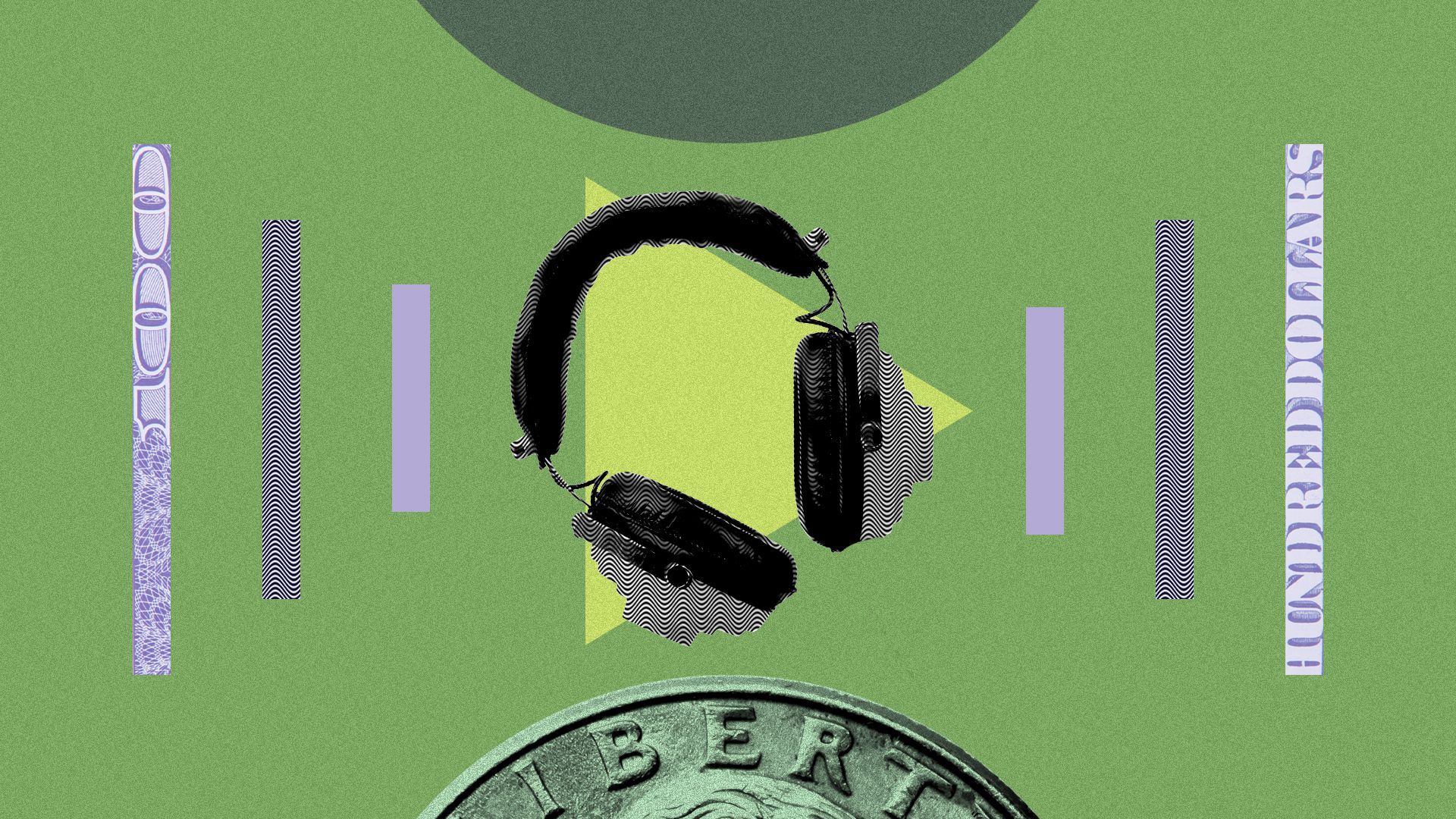 Hume, a Los Angeles-based web3 music company that creates digital artists, has acquired music startup Blocktones, the company tells Axios.
Why it matters: Hume is trying to create a music label for the web3 world and is among the companies that see a chance to upend the music industry and build a new compensation model that circumvents the traditional labels.
Context: The excitement and investor dollars behind the NFT market collapsed last year as quickly as it had surged.
NFT makers that survived the crash are seeking to grow beyond the fad label and dive deep into the web3 space.
Details: The deal brings Blocktone's open-sourced generative audio collections to Hume's platform.
Blocktones' co-founder Gino Borri will join Hume as president of Blocktones and Hume's A&R division. Financial terms were not disclosed.
Catch up quick: Blocktones, launched as an NFT project in 2022, combines generative audio and 3D images of the industry's biggest producers and digital artists, including Grammy-winning producer Federico Vindver and Timbaland, Illmind, and Trap Money Benny.
Blocktones' first collection was featured in Billboard as a top 10 music NFT.
Of note: Hume and Blocktones last month hosted a songwriting camp during Art Basel in Miami Beach that featured web3 artists Reo Cragun and Hume's angelbaby.
The two collaborated on two new songs that utilized OP3N IP Blocktones beats that they own — allowing them to split the master recording and publishing shares evenly. The songs will debut on a web3 platform this year.
Go deeper