Theater giant Cineworld reaches out to 30 buyers as it focus on sale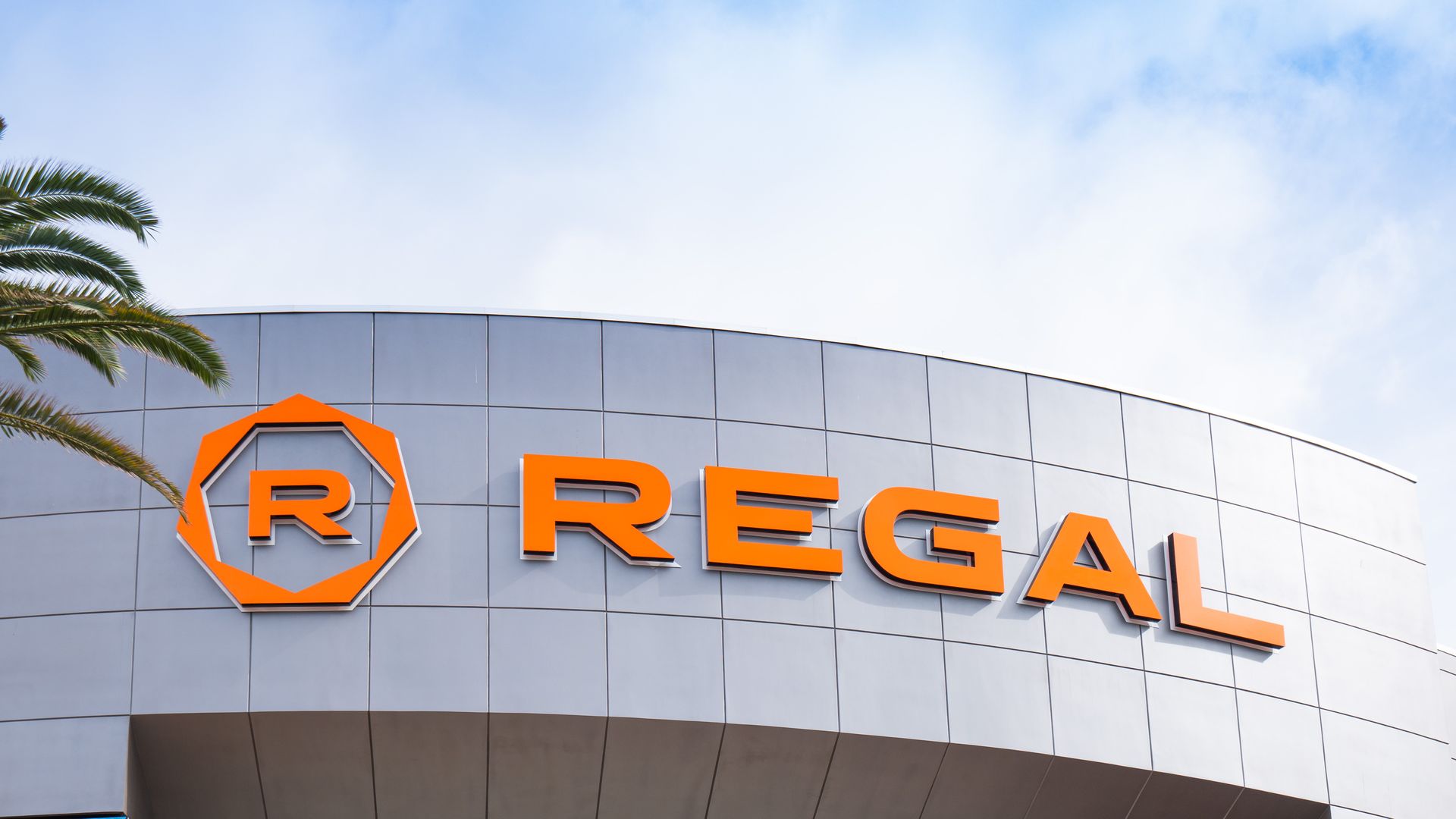 Cineworld, the British cinema operator that owns Regal, has reached out to 30 potential buyers as it pursues a sale of its assets with bids due on Feb. 16, per a bankruptcy filing this week.
Why it matters: The box office is having a strong start to the year buoyed by "Avatar: The Way of Water" and its $2 billion mark — making the theater business more attractive for a buyer than it may have appeared a few months ago.
Cineworld had initially pursed a reorganization to attempt to avoid a sale, but the company said it hadn't yet received a response to the restructuring proposal that it provided last month.
Earlier this month, Cineworld said it was pursing both options but now says that a sale is "their major focus."
The intrigue: Cineworld said many of those 30 potential buyers were competitors, which could mean other theater giants such as AMC and Cinemark.
AMC said last month that it held talks about buying some of Cineworld's Regal theater locations. Cineworld later clarified that neither it nor its advisors held any talks with AMC and warned buyers in its filing this week not to try to circumvent the process.
"Certain Outreach Parties, including two competitors, have attempted to engage directly with the Ad Hoc Group or certain lenders in an attempt to undermine the Debtors' process," the company said. "This will not happen or be tolerated."
Of note: Cineworld plans to close 39 of its Regal locations next month to save $22 million, including seven in California and six in New York.
Go deeper