Linear TV bundle reforms on streaming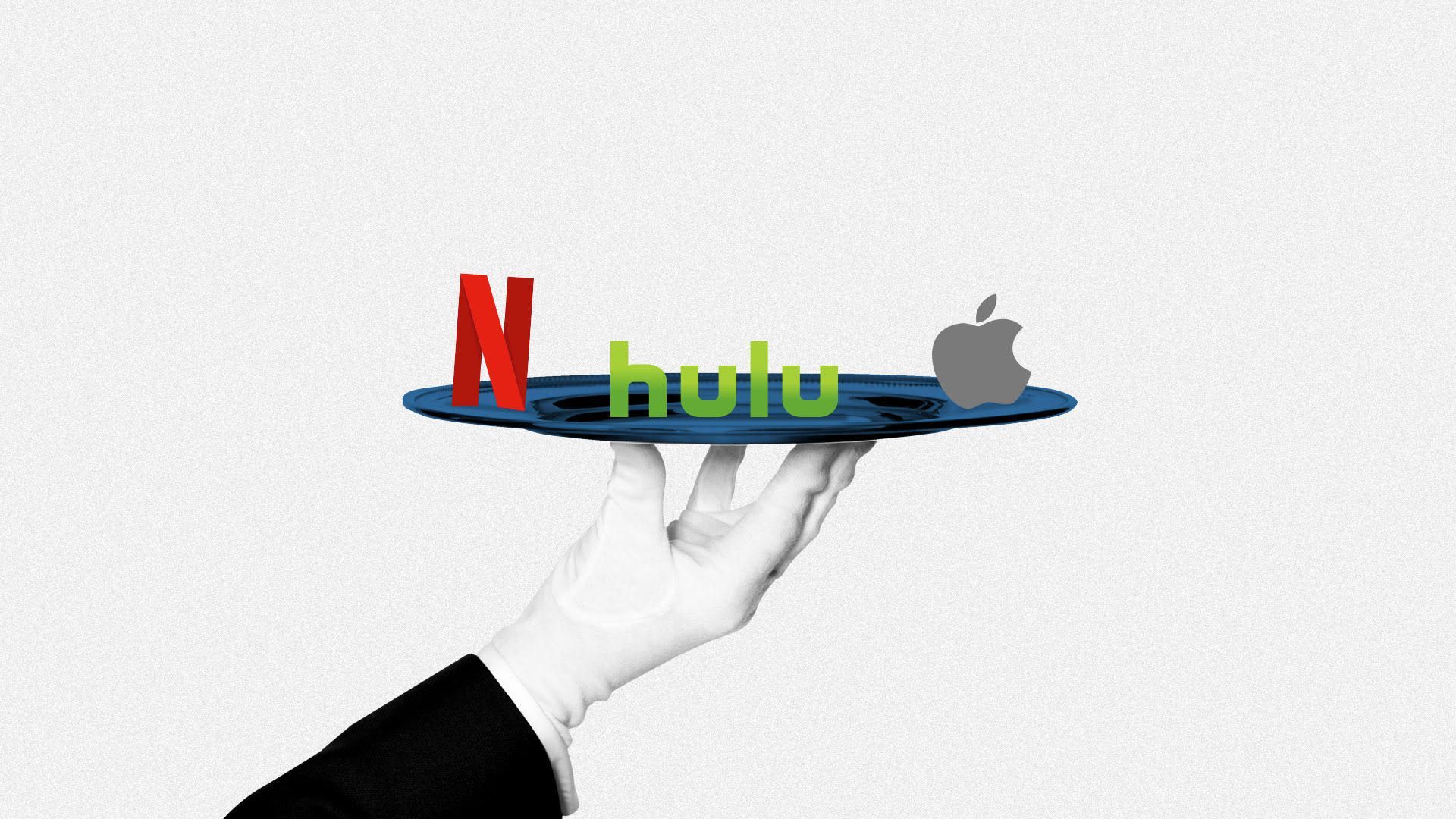 The streaming business is starting to resemble the legacy TV bundle that it was supposed to replace. News around Walmart underscores the point.
Why it matters: Investors are increasingly worried that the streaming model is not sustainable and is about to create a lot of pain across the industry.
Driving the news: Walmart held talks with media companies — including Disney, Paramount and Comcast — about bundling their streaming services with the retail giant's Walmart+ membership, the New York Times reported Tuesday.
The bundling news out of Walmart shows how the streaming model is turning to cable-style maneuvers.
Streaming allowed consumers to break free from onerous cable bills and long-term contracts that forced them to pay for scores of TV channels they didn't watch.
But it's a different ballgame now.
Of note: Streaming services already have bundle partnerships with phone carriers like T-Mobile, AT&T and Verizon as a way to boost subscribers, while the phone companies subsidize the cost for their own customers as a way to win them over.
Yes, but: Streaming's growing resemblance to cable goes beyond those partnerships.
First are FAST — or free, ad-supported streaming TV services — like PlutoTV. Warner Bros. Discovery said last week it's planning to launch its own free service. Peacock also has a free subscription.
Cheaper, ad-supported streaming subscriptions come from Hulu, Paramount+, HBO Max, with Disney+ and Netflix launching their own over the next six months.
At the top are ad-free streaming services like Amazon Prime Video and Apple TV+, plus more expensive ad-free tiers on other services.
💭 Tim's thought bubble: Those look an awful lot like the breakdowns between broadcast, cable and pay-cable channels.
Go deeper