Substack pauses fundraising efforts of potential 100x valuation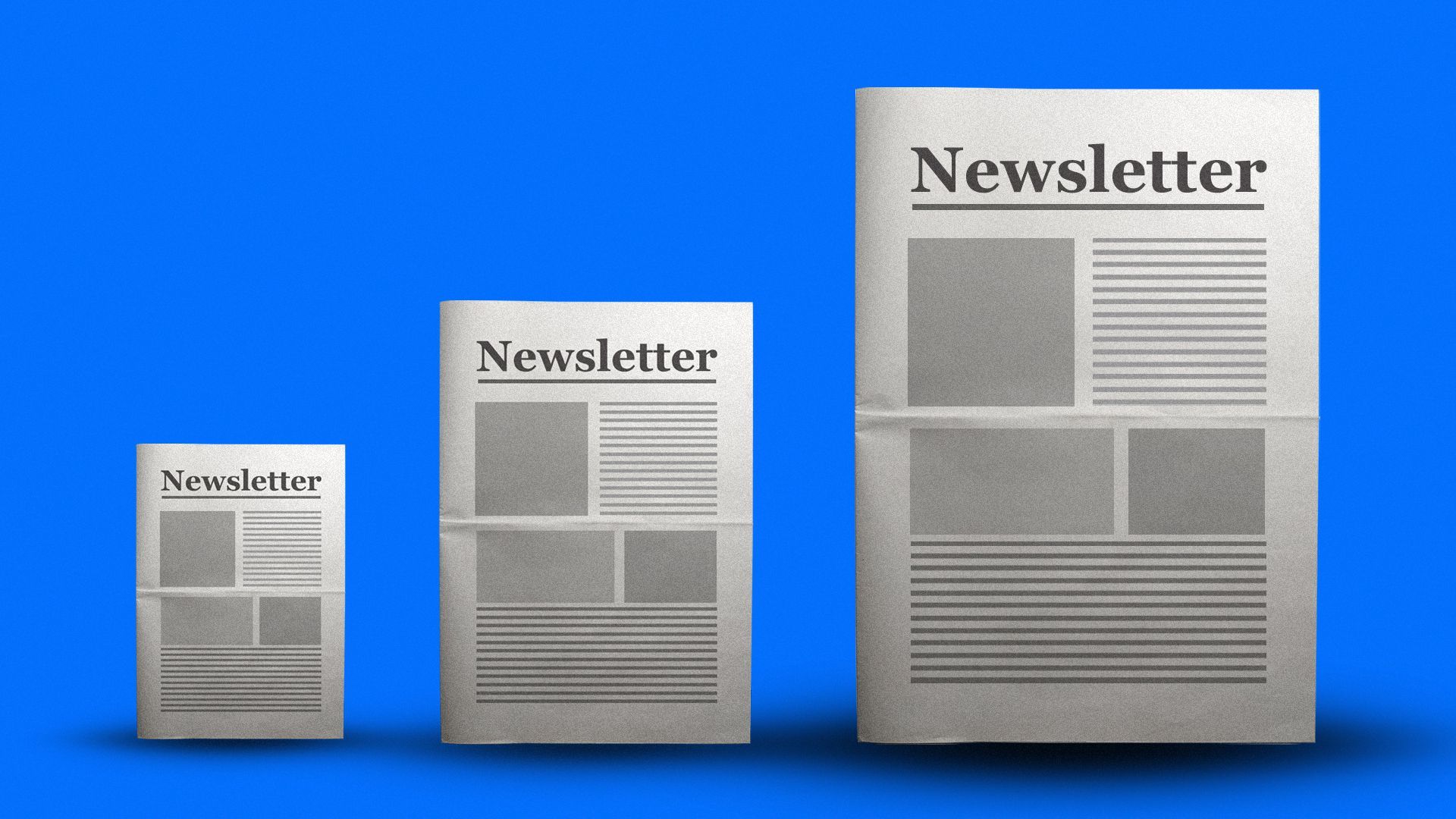 Substack stopped fundraising efforts for a round of $75 million to $100 million, the New York Times reported Thursday.
Why it matters: The round could have valued the newsletter publication platform between $750 million and $1 billion. But the abandoned plans come amid the market's cooling and layoffs among other tech firms.
Details: Substack last raised a $65 million series B, led by Andreessen Horowitz, that valued the company at around $650 million, Axios scooped last year.
NYT reported that Substack told investors its 2021 revenue was about $9 million. That means its potential valuation of $1 billion would have been 100x its revenue.
Substack touted in November that it has more than 1 million paid subscriptions and that its top 10 writers collectively generate $20 million in annual revenue. But only a fraction of that contributes to Substack's bottom line.
Substack spokesperson Lulu Cheng Meservey declined to comment on the funding talks when contacted by Axios on Thursday. "My comment is www.substack.com/jobs," she told NYT.
What they're saying: "Substack doubled its paying customers in 2021 using the cash it had on hand; it ought to see if it can do the same thing this year. I suspect a company that learns to live within its means will soon seem quite attractive to the same VCs who this year turned it away," Casey Newton wrote in his Substack, Platformer.
"When you boil it down Substack is a rudimentary CMS and an ESP with hardly any features. Kinda bizarre how much airtime it gets," Toolkits co-founder Jack Marshall tweeted.
Go deeper