Adgile Media Group raises $5M for out-of-home ads business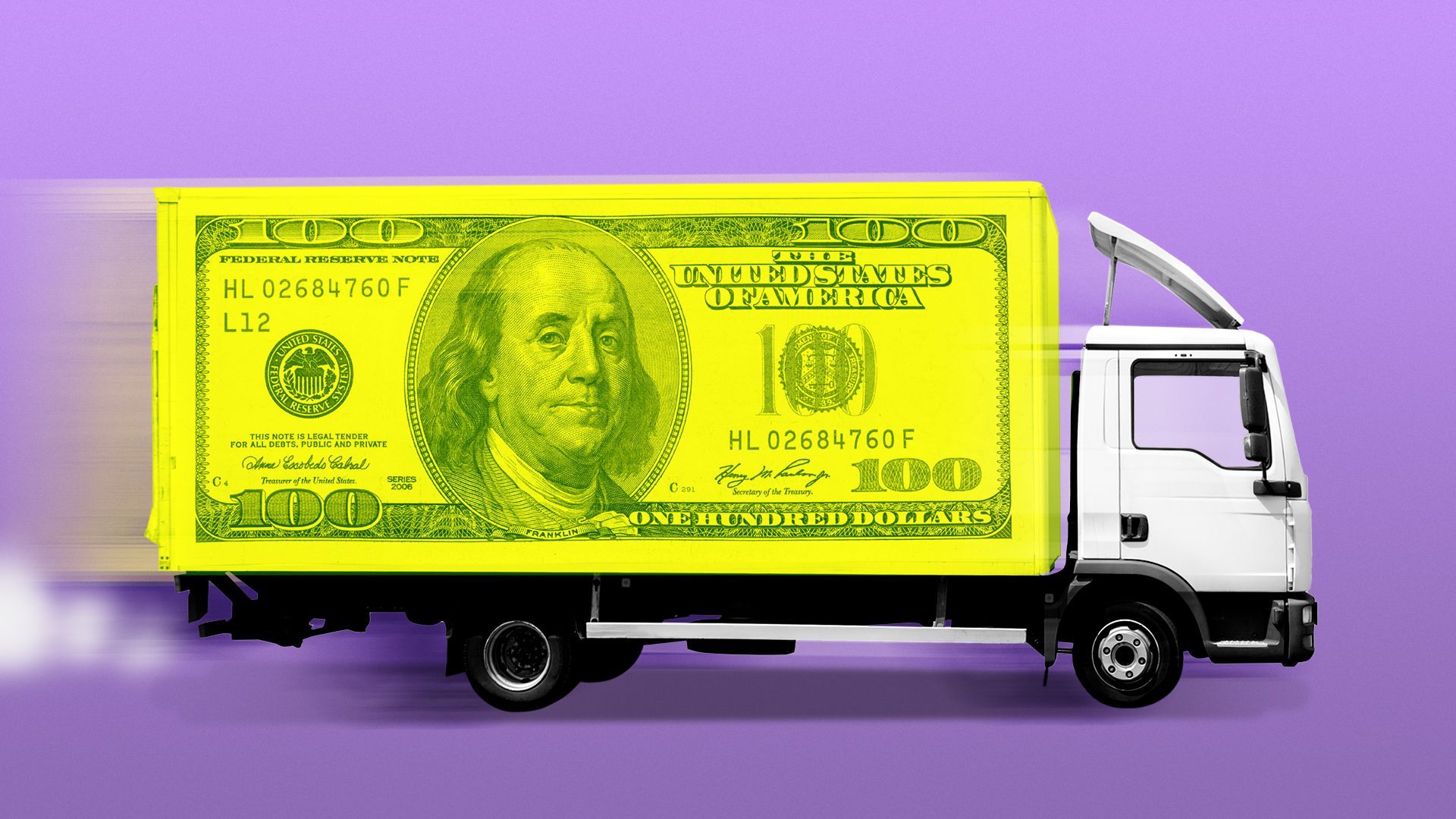 Adgile Media Group, a New York-based out-of-home advertising company that sells trackable ads on trucks, raised $5 million.
Why it matters: Adgile saw opportunity in modernizing a traditional business — ads on trucks — as interest in OOH grows with digital and social ads getting pricier.
Details: The round was led by Brand Foundry Ventures, the early-stage venture capital firm, and general partner Brian Spaly has joined the board.
Other participants were Amity Supply, Finn Capital Partners, Consumer Ventures, marketing consultant Nik Sharma, entrepreneur Hannah Bronfman, Everlane founder Michael Preysman, Niche Capital, KBP Brands co-founder Barry Dubin and Rothy's executive Chris Hull.
💭 Kerry's thought bubble: Brand Foundry is known for its investments in consumer brands like Allbirds, so an investment in advertising is particularly intriguing.
Catch up quick: COO Tom Shea and President Max Flannery co-founded Adgile in 2018 at the University of Chicago's New Venture Challenge.
Flannery says he was inspired after seeing a small screen on the back of the truck advertising Applebee's. "I looked up where the closest Applebee's was, and it was an hour and a half away," he tells Kerry. "That doesn't seem like effective advertising."
They started buying weatherproof digital screens that could track the time and location and putting them on trucks. Prior to this round, they raised about $400,000 from friends and family.
Adgile works with about 100,000 trucks. Its ad clients include many direct-to-consumer brands such as Topicals Skincare, non-alcoholic apéritif Ghia and Asian food company Fly by Jing. It recently started working with T-Mobile and Planet Fitness.
What's next: Adgile plans to grow from 13 employees to more than 20 by end of year, hiring in sales, operations, account management and data science.
The bottom line: "Not only are we seeing that our service is sticky with our advertising clients, but it's the same thing we're seeing with the trucking industry," Flannery says. "If we're offering a monthly subsidy to advertise on the side of their assets, for a lot of these companies, it's a lifeline."
Go deeper