Axios Pro: Health Tech Deals
February 13, 2023
It's Monday, Health Tech readers.
1 big thing: Doximity's ChatGPT promise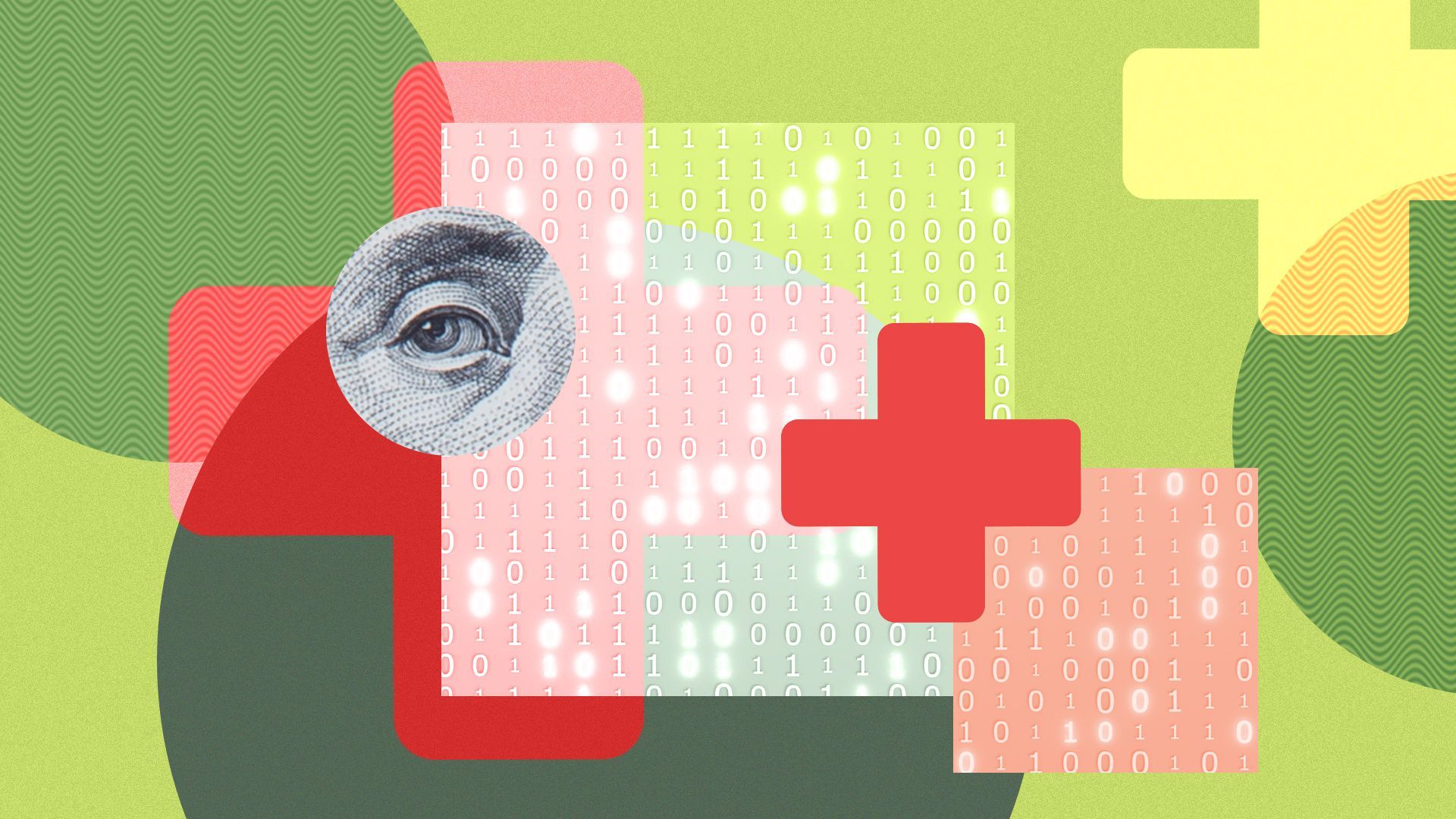 Hello, providers who need better workflow tools. Is it ChatGPT you're looking for? The answer could soon be yes, per a William Blair analyst report today.
Driving the news: Doximity (DOCS), a professional social network for clinicians, last week launched a beta ChatGPT site trained on health care-specific language, Erin writes.
Details: The tool, docsGPT, works with Doximity's free fax service and was announced last week during the company's third-quarter earnings call.
Already, docsGPT has assembled a repository of nearly ready-to-use medical prompts, William Blair analyst Ryan Daniels and research associates Jared Haase and Jack Melick write in the note.
Providers can, for example, select a prompt like "Cigna Rx Denial Appeal" and fill it out with relevant patient history details, they write.
The result is a surprisingly complete letter to the insurer that urges them to reconsider their decision and approve the prescription, and which can then be sent to the payer electronically (and not over traditional fax!).
Flashback: Doximity engineers started work on the tool late last year in collaboration with physicians, CEO Jeffrey Tangney said during earnings last week.
Context: Health care workflow automation tech is prized in today's market amid tight budgets and an ongoing health care worker labor crisis.
"Technology is a powerful enabler in a challenging macro environment, where we see labor challenges, supply side constraints and inefficiencies across the provider universe, which have all been exacerbated by COVID," THL managing director Josh Nelson previously told Axios.
Zoom out: "Our conversations with providers that have used the solution believe it could be a 'game changer' in health care," Daniels, Haase and Melick write. Other use-cases of ChatGPT in health care, they note, include:
As a digital assistant for providers to increase the efficiency of patient visits by pulling out relevant data from medical records and collecting information into useful categories.
Assisting in note prep for progress notes and discharge summaries, for example, which can then be incorporated into patients' electronic health records.
Getting pre-authorization for prescription medications and procedures and assembling certificate of medical necessity letters.
Offering care instructions for patients before and after procedures and responding to patient questions.
Creating literature on patient referrals and medications.
Writing letters on medically tailored meals (MTMs) — "for example, after developing a MTM for a diabetic patient, the solution could be asked to develop menus and grocery lists for the meals as well," they write.
Catch up quick: ChatGPT is an AI-driven chatbot based on a natural language processing model known as generative pre-trained transformer (GPT).
The tool uses deep learning techniques to spit out eerily humanlike responses to simple text prompts.
OpenAI in November released ChatGPT to the public, and Microsoft (MSFT) said this month that it would release it to help other businesses launch their own bots.
Our thought bubble: ChatGPT may help usher in the beginning of the end of health care's most despised crutch, the fax machine.
The other side: OpenAI cautioned in November that ChatGPT was imperfect and performance varies, primarily based on how similar the text being analyzed is to the types of writing the tool was trained on.
"It has both false positives and false negatives," OpenAI head of alignment Jan Leike told Axios at the time, warning the tool should not be relied upon alone.
Another issue with the tool is that "it always returns an answer — even if portions of it may be misleading," the William Blair analysts note.
"Thus, we emphasize the need for providers to use the tool wisely, ensuring that they review and edit the note before finalizing it (which is not dissimilar to what is required by providers when reviewing documents created by ambient documentation solutions, for example)," they continue.
And in terms of monetization potential, "we believe it is too nascent to have concrete use-cases yet," the Blair analysts add.
Reality check: "If nothing else, [ChatGPT] could increase platform utilization, which could drive core ad revenue from pharma and/or health systems," the Blair analysts write.
View archive