Axios Pro: Health Tech Deals
March 08, 2022
Hello, Health Tech readers. It's Tuesday.
👭 Situational awareness: It's International Women's Day, folks. ICYMI, check out Erin's live conversations with Everly Health's Julia Cheek and CRV's Kristin Baker Spohn.
Plus, Sarah catches up with Homeward's CEO at ViVE.
🏠 1 big thing: Homeward dispatch from ViVE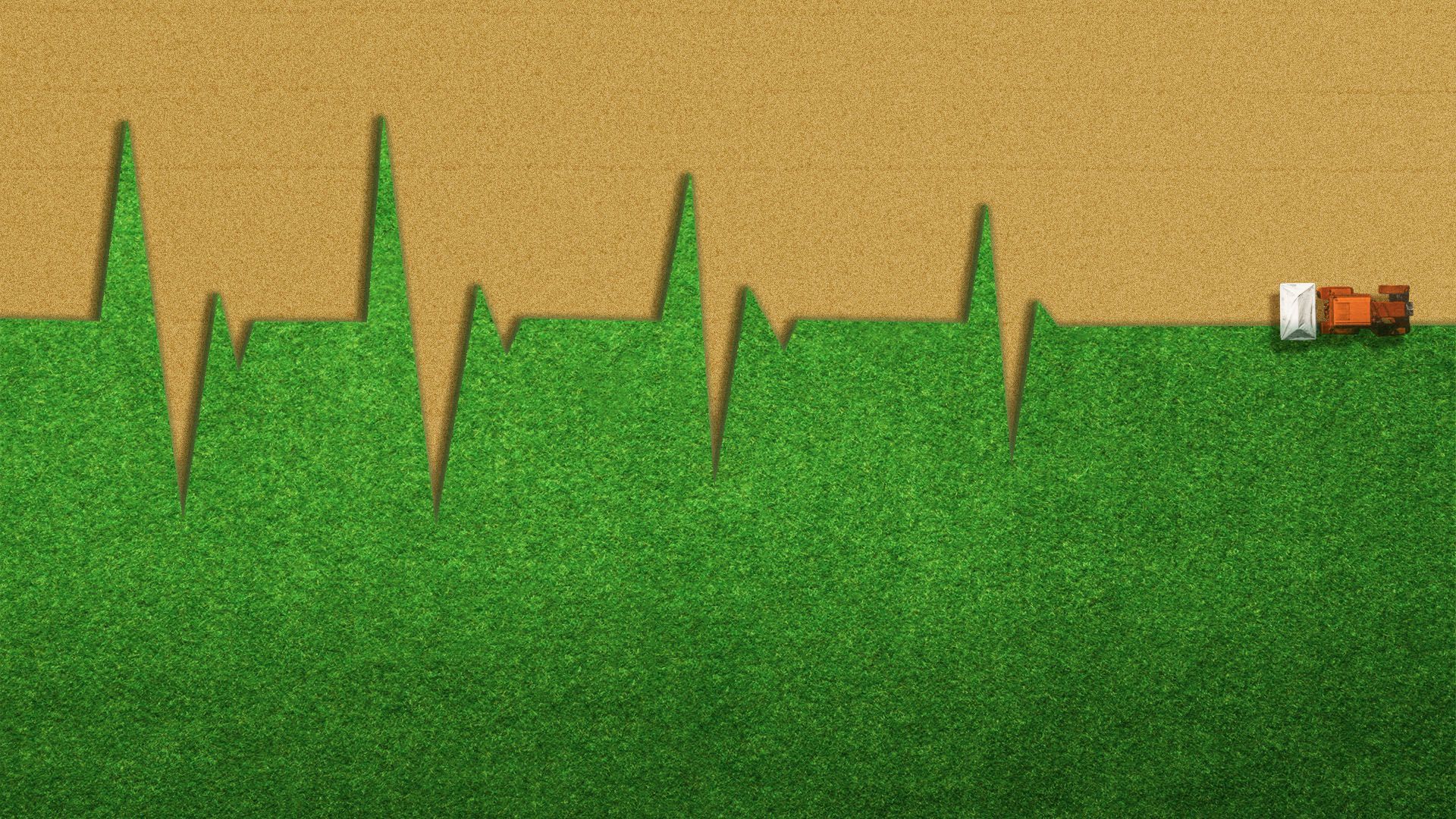 "We're in a crisis of access and it's not getting better," says Jennifer Schneider, the CEO of Homeward, which emerged from stealth yesterday with an initial $20 million investment from General Catalyst.
Why it matters: Schneider, who helped steer Livongo through its IPO and $18.5 billion merger with Teladoc, has focused her new venture on rearchitecting care delivery for rural communities.
Investors have written large checks to fuel the shift to value-based care, but activity has centered around urban markets.
Meanwhile, patients in rural markets are facing poor and costly health outcomes.
Rural health care markets have a 23% higher mortality rate compared with urban markets, with half the number of primary care doctors and one-eighth the number of specialists, Schneider tells Sarah at ViVE.
What she's saying: Value-based care is the only model that will succeed in rural communities, according to Schneider.
A lack of providers and a reliance on broadband for telehealth are among factors that have held back progress historically.
And, while primary care has been front and center of emerging value-based care models and investment, taking responsibility for the total cost of care is crucial, considering specialty care accounts for 88% of costs, she added.
"The fee-for-service model can't stay alive in rural (markets). There are not enough specialists."
How it works: Homeward plans an in-network, value-based care platform that will partner with PC and specialty providers and Medicare Advantage plans.
The hybrid model encompasses virtual, in-home remote patient monitoring, in-person care via mobile care units, and referrals to local facilities.
Homeward will rely on cellular connectivity to reach the most remote individuals. "A lot of digital health tools have relied on broadband; that's no longer necessary."
Schneider expects Homeward to go live by end of summer.
Yes, and: Hyper-personalization is key to achieving scale.
"So many [startups] build a solution without deeply understanding the pain points that they are trying to solve," she said. "Rural is not everyone standing around with a pitchfork and tractor."
Context: Schneider partnered with General Catalyst to assemble the Homeward team.
Hires include former Livongo executives Amar Kendale, Bimal Shah, and Brian Vandenberg, as well as Aaron Friedkin from Blue Cross Blue Shield of Michigan.
Homeward marks the debut investment from General Catalyst's new $800 million Creation fund.
Of note: Homeward isn't the only startup led by a former Livongo leader.
Glen Tullman, founder and former CEO of Livongo, is now steering Transcarent, a consumer-directed digital health company valued at $1.62 billion earlier this year.
General Catalyst, an early investor in Livongo, also backs Transcarent.
Elsewhere, Russell Street Venture's Brad Smith launched rural health care navigator Main Street Health, with backing from Oak HC/FT last summer.
The bottom line: Investor and entrepreneurial eyes are zeroing in on health equity, particularly rural health care, which is one of the most broken parts of the system.
View archive