Axios Pro: Health Tech Deals
February 25, 2022
Happy Friday, Health Tech readers. You made it through a rough week.
Situational awareness: We're here to keep you up to speed on all things health care, but recognize these are harrowing times. Keep up to date on the latest from Axios.
1 big thing: Optum plans to fight DOJ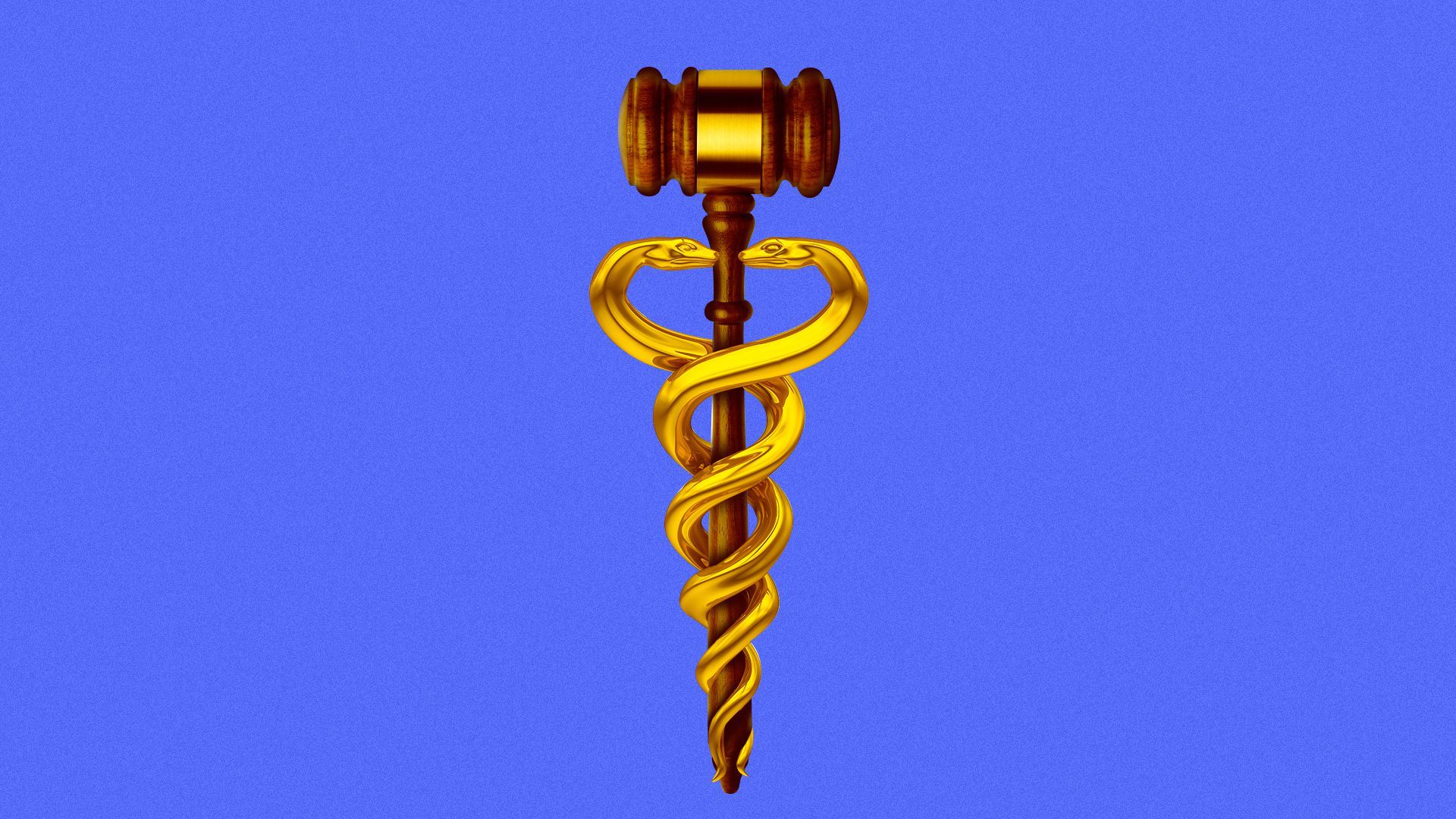 The Justice Department's lawsuit to block Optum's planned acquisition of Change Healthcare is "completely backwards," and the acquirer intends to defend its case vigorously, an Optum official tells Sarah.
Driving the news: More than a year after the $13 billion deal was proposed, regulators on Thursday concluded that the combination with the health care technology company is anti-competitive in nature, because Optum sits under UnitedHealth Group.
"The department is speculating to what might happen without looking at the past," the Optum official says, calling two key theories in the complaint "deeply flawed."
Zoom in: The two anti-competitive effects, per the complaint:
United, via Change, would gain unfair access to a vast amount of its rival health insurers' competitively sensitive data.
United would also keep Change's collection of software and services, now available to various health care players, for itself — along with access to any future innovation.

Specifically, Change's EDI clearinghouse and claims editing technology in United's hands "is likely to significantly lessen competition" with other payers and providers, the complaint says.
What they're saying: The Optum official says the complaint ignores the fact that Optum, for more than a decade, has had access to third party commercially sensitive information, similar to what it could be getting as a result of the transaction.
"We have built a fiercely multi-payer platform at Optum successfully over the years because we've been able to safeguard data."
Change, under Optum, would continue to benefit the entire market, the Optum official adds.
"The whole thesis behind this transaction, and frankly the whole reason Optum exists, is to make the entire health care system more seamless and work better for everyone."
Yes, but: Regulators suggest the deal would rid United of its only "major rival" for first-pass claims editing technology, giving United a monopoly share in the market.
Axios reported in January that Change is working with Barclays on a sale process for ClaimsXten, its claims editing and payment integrity software business.
The Optum official declined to comment on how the lawsuit impacts that divestiture process, or its current status, but says that it "was a fix for the one market overlap issue that the department identified."
"Change has had some discussions with potential buyers, but has not entered into a purchase agreement," the complaint states, referring to ClaimsXten.
What's next: Timing remains TBD, but Optum plans to fight, which means the parties will be soon heading to court.
View archive