Exclusive: BehaVR, Fern Health merge to spawn RealizedCare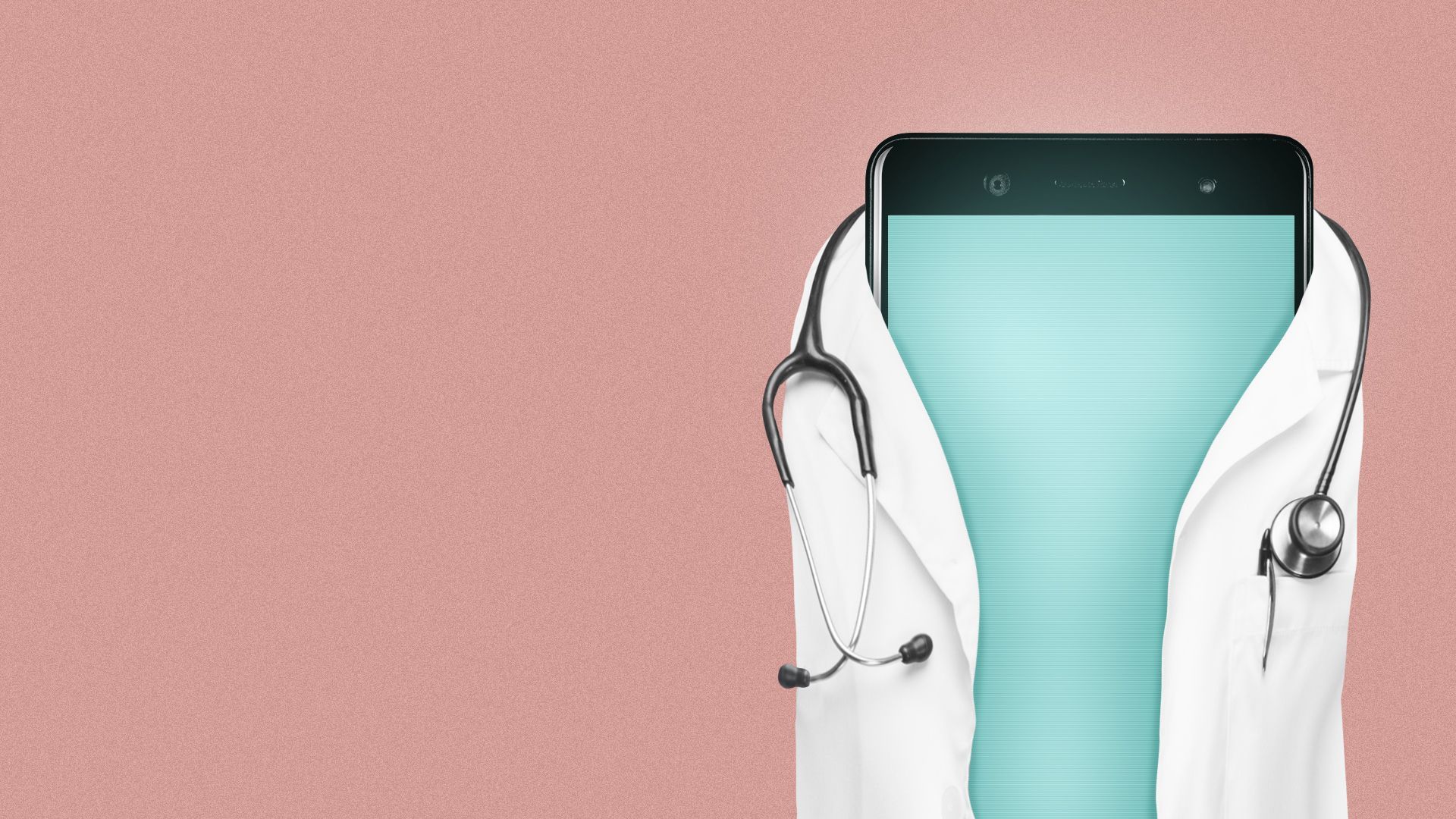 BehaVR and Fern Health are merging to create RealizedCare, a digital care management tool for chronic pain, BehaVR CEO Aaron Gani tells Axios exclusively.
Why it matters: Chronic pain impacts 20.9% of U.S. adults, many of whom have mental health issues, and it drives nearly $300 billion in annual direct health care costs.
Details: Germany-based pharmaceutical company Grünenthal, which specializes in pain management, will become RealizedCare's largest investor.
While deal terms were not disclosed, Grünenthal will be the new company's largest shareholder with an approximate 20% stake, a source familiar tells Axios.
Grünenthal is also investing "mid-single-digit millions" in equity in RealizedCare, the source says.
How it [will] work: Elizabethtown, Ky.-based BehaVR's virtual reality programs use tenets of exposure therapy to treat various mental health conditions.
Programs are largely self-directed, and clinicians oversee and manage patients' treatment asynchronously.
NYC-based Fern Health's virtual pain platform offers guided exercise therapy, interventions for sleep, nutrition, movement, and emotional health. The company also provides pain-focused one-on-one clinical coaching and education.
The combined entity as RealizedCare will serve health plans, employers, and VBC providers.
The company is generating revenue but is not yet profitable, Gani says.
What they're saying: "We were evolving our strategy to embed our digital therapeutics inside more fulsome solutions," Gani says. "We think they are a perfect complementary piece to what we already have."
Alongside products focused on mental wellness, the company is researching a pain prescription therapeutic candidate in collaboration with Confluent and studying an opioid use disorder candidate with funding from the National Institute on Drug Abuse.
Catch up fast: BehaVR merged with virtual reality behavioral health peer OxfordVR last year with support from a $13 million Series B.
On how VR and the partnership between BehaVR-OxfordVR comes into play, Gani said that this offering delivers care for chronic pain and the emotional distress that typically accompanies it, predominantly via VR programs.
"Pain coaches and a community of other people with chronic pain will support the members through their care journey, but the VR interventions are at the core of each member's care plan."
The company had a post-round valuation of around $140 million and has raised a total of around $30 million, according to Gani.
Its Series B raise has runway "into 2025 or mid 2025," he says.
What's next: Despite an oversaturated market likely to be flooded with potential acquisitions, RealizedCare doesn't plan to scoop up fire sale assets, Gani says.
"Our pipeline of digital therapeutics is robust and we will continue to look for add-ons where and when it makes sense," he adds.
Of note: RealizedCare's product pipeline also includes gameChange for agoraphobic avoidance, along with depression interventions in partnership with Sumitomo Pharma.
💭 Aaron's thought bubble: With myriad startups struggling, market conditions are ripe for M&A — particularly for well-capitalized businesses.
Go deeper