VA commits to studying psychedelics for PTSD as startups in sector mushroom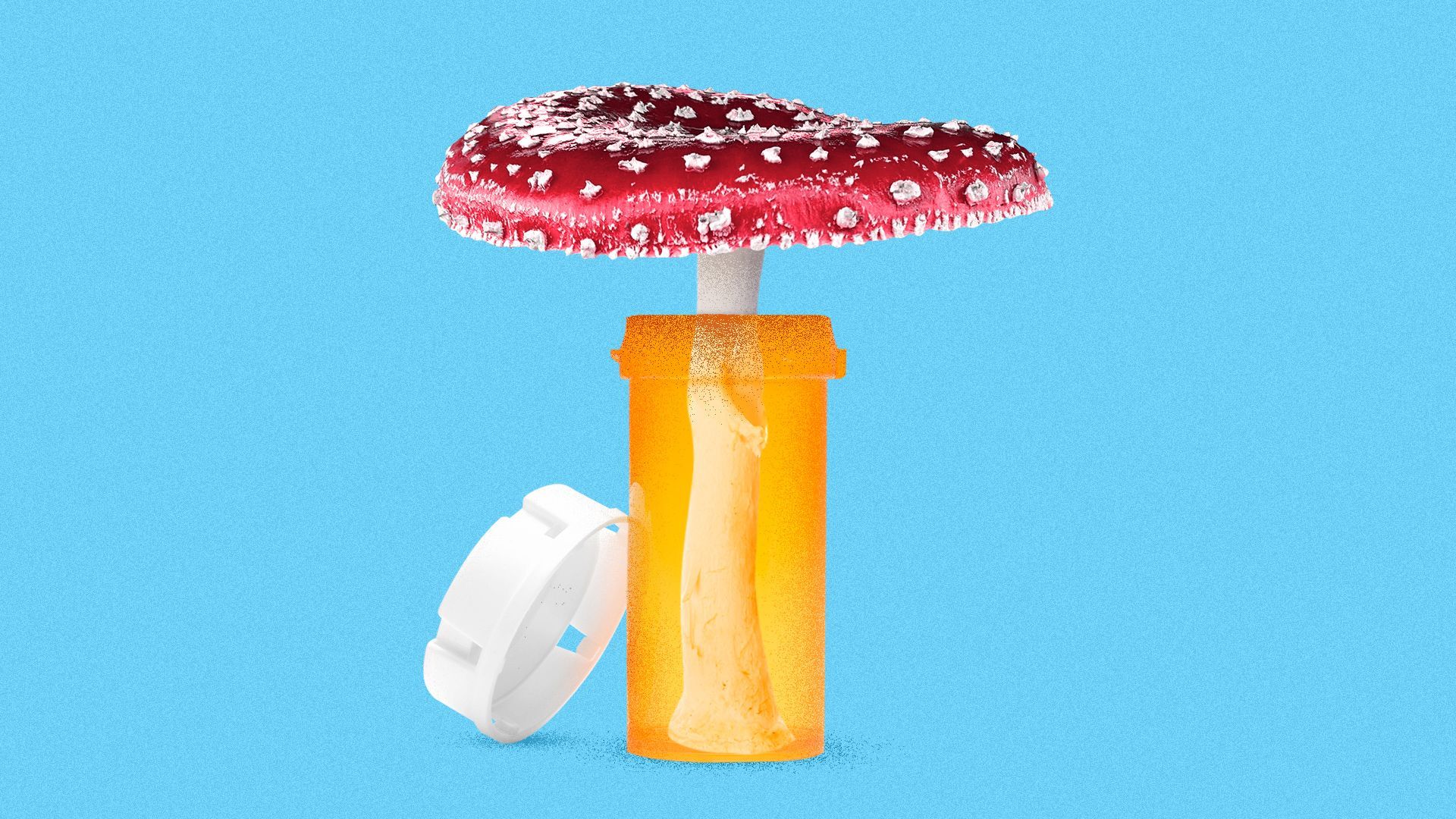 The Department of Veterans Affairs says it's committed to studying the effectiveness of psychedelics like MDMA and psilocybin for post-traumatic stress disorder ahead of a House hearing expected to touch on the substances.
Why it matters: Confronted with a worsening mental health crisis and a shortage of psychiatrists, stakeholders ranging from government agencies and venture capital are recognizing psychedelics' potential role in treating mental illness.
What they're saying: "VA is committed to studying interventions that promote the health of the nation's veterans," VA assistant undersecretary for health Carolyn Clancy said in written testimony submitted to the committee.
By the numbers: Investment in the hallucinogenics-for-mental-health sector rose from just $62 million in 2019 to $617 million in 2020, and hit a peak of $1.6 billion in 2021, per Bloomberg.
State of play: Dozens of psychedelic startups have received venture funding in recent years, from those providing support for traditional providers to take on psychedelic-assisted therapy to those applying AI to psychedelic drug development. For example...
Meanwhile, startups with a focus on non-psychedelic treatments for trauma and other forms of serious mental illness have also attracted venture attention of late:
Virtual trauma therapy provider Nema Health earlier this month collected $4.1 million in seed funding.
Stella, a provider of treatments for severe mental illness including PTSD, in May raised $7 million.
Author Health in June booked $115 million to support Medicare Advantage users with various forms of serious mental illness (SMI).
What's next: Psychedelics research being conducted at VA facilities is funded by outside organizations, not the department itself. However, the VA is "closely" following growing research literature to determine if further study is warranted.
Go deeper