Betterleave brings in $2.4M for end-of-life care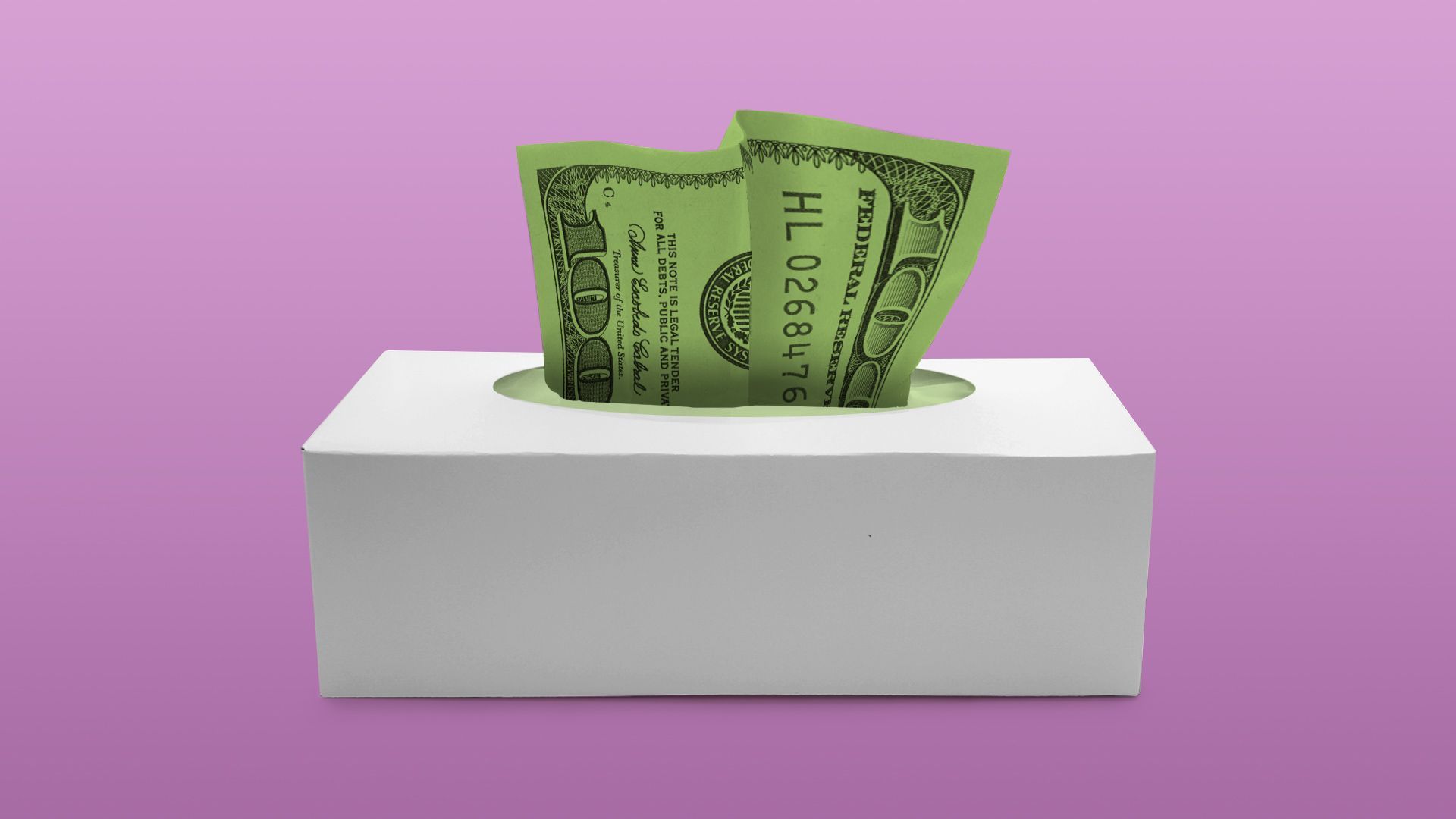 Betterleave, a web-based platform that partners with organizations to improve end-of-life care, raised $2.4 million in funding, CEO Cara McCarty Abbott tells Axios exclusively.
Why it matters: There are more than 30 million Americans caring for an adult.
Details: The round was led by Chingona Ventures and included Bread and Butter Ventures, Vitalize VC, Wisdom Ventures Fund, and AARP.
Abbott said the company is generating revenue but declined to share specifics.
"Everything we do has to be measurable and we are operating with a balance of profitability and scale," she says.
How it works: The Austin-based company offers a comprehensive digital and clinical care solution.
On the consumer side, Betterleave provides info and data, deploy a playbook, reactive and independent on the data given and create a personalized care journey, with access to a care team and mental health providers.
With a focus on grief and mental health, Betterleave offers personalized administrative and counseling services.
"There can be a care gap from pre-loss to post-loss and we provide support on both ends," Abbott says.
The company is in network with Humana, Aetna, Cigna, United, BCBSTX, Oscar, Medicare and currently in six states.
Zoom in: "Because we are a start up, we have to have plan how to use funds and make sure that every decision we make, impacts our members and / or organizations, based on outcomes and ROI."
What's next: On the members side, funds will go towards health assessments and measuring the digital check ins.
"We also have expansion plans and should be in 20 states by the end of next year," she says.
The company is also working on partnering with Medicare Advantage groups, which is a growing population.
"We would like to hit some milestones and goals, so that we can fundraise again around this time next year."
The bottom line: "We want to be the one to move the needle in terms of mental health and the intersection of grief and loss with clinical data."
Go deeper