Exclusive: Peer support network Forum plants $5M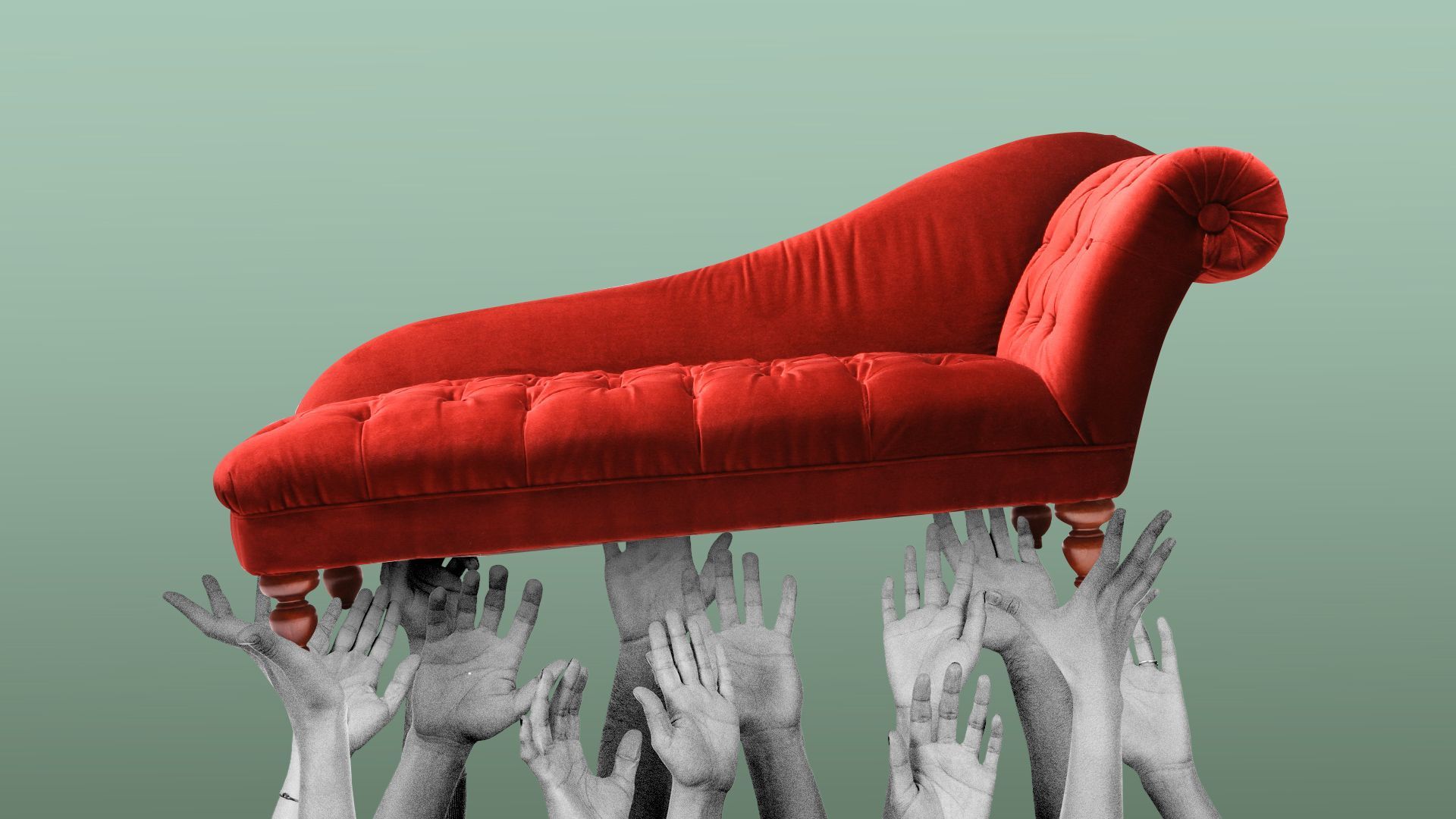 Peer support marketplace Forum collected $5.3 million in seed funding, CEO Rajiv Kumar tells Axios exclusively.
Why it matters: Behavioral health startups have seen steady interest from venture investors amid higher-than-normal rates of anxiety and depression.
Details: NextView Ventures led the round.
MBX Capital, Cue Ball Capital, SRB Ventures' Sahil Bloom, Romeen Sheth, Shaan Puri and City Light Capital participated.
Funds will go towards growing its marketplace and expanding into more areas of peer support.
Kumar declined to say when Forum would raise a Series A but said its seed provides the company with "runway for more than a couple of years."
How it works: Based in New York City, Forum's peer groups address common issues like grief, loneliness, chronic conditions, substance use, caregiving, relationships, and work.
Forum onboards facilitators by scheduling meetings, offering online onboarding and training, and helping them to start their own groups.
Groups are small, consisting of five to 10 members who meet regularly on live video and pay a subscription fee to access Forum's services. "These are not just discussion boards," says Kumar.
Facilitators can be licensed mental health professionals, social workers, coaches, or peer support specialists.
"Virtual peer support is a highly fragmented market," Kumar says. "We're trying to aggregate this and organize supply and demand."
The backstory: A trained physician, Kumar previously founded weight-loss startup ShapeUp based on his experience organizing patients into small groups to support one another to lose weight.
"It was such a magical intervention," Kumar says.
At ShapeUp, Kumar met Forum co-founder and president Lee Pichette, and the two went to work building their new company.
What they're saying: "We really think about the company through the lens of a tipping point," says Pichette. "If you need a place to stay while traveling, you think of Airbnb. In the future, if you need peer support, you're going to think about Forum."
State of play: Several venture-backed behavioral health companies use a peer support-based setup to address issues ranging from mild anxiety to severe substance use disorder. For example:
Marigold Health, a startup using peer groups to offer support for people with substance use disorder, last February closed a $6 million seed round.
Eleanor Health, a startup applying a harm reduction approach to addiction that includes peer support, last April collected $50 million in Series C financing.
Paraclete, an employer-facing virtual mental wellness startup that matches participants with guides, last February raised $1.5 million in pre-seed funding.
Go deeper