Exclusive: Eleos Health banks $40M Series B to quantify therapy with voice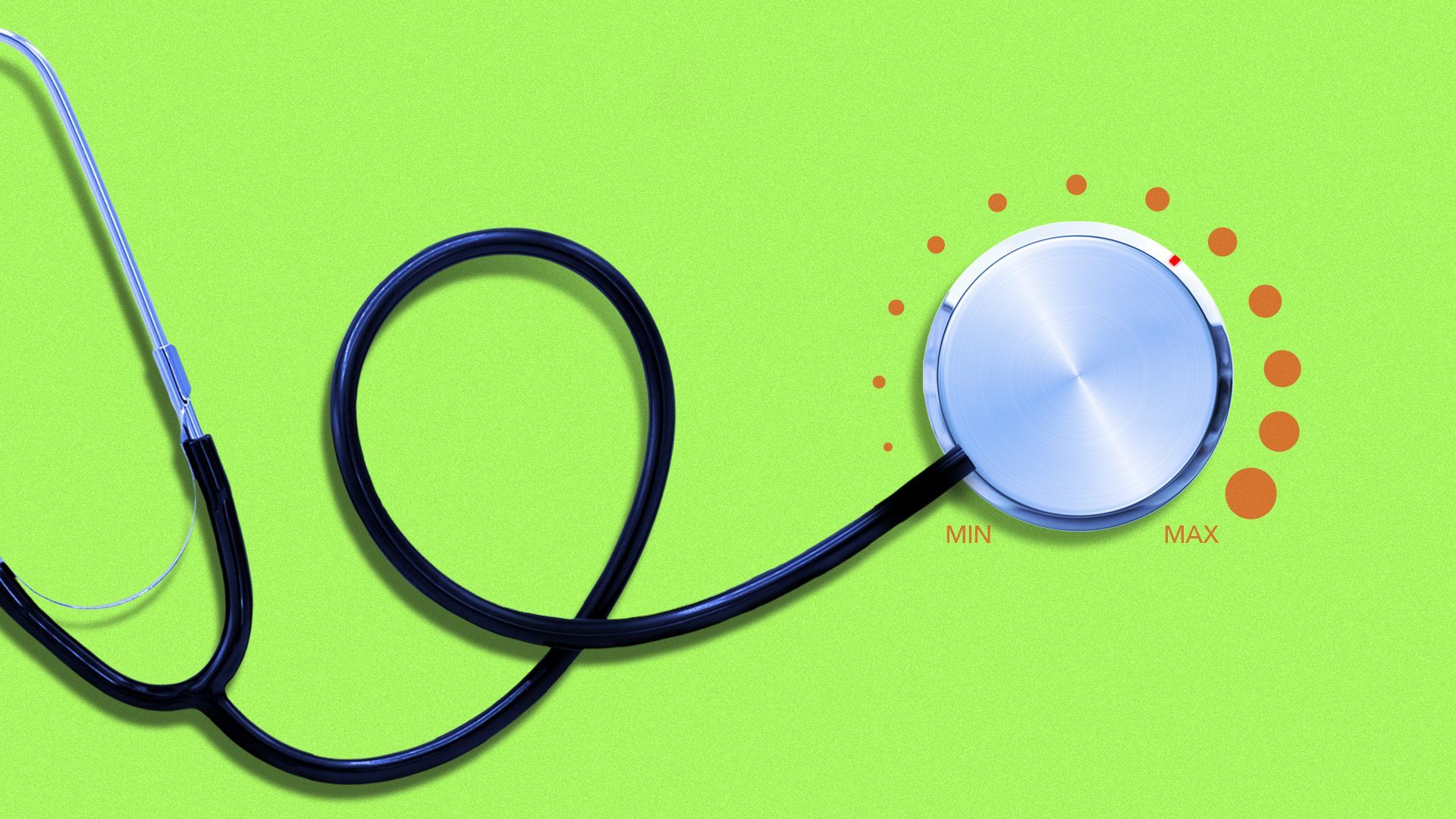 Therapy voice analysis startup Eleos Health banked $40 million in Series B funding, CEO Alon Joffe tells Axios exclusively.
Why it matters: The traditional therapy industry lacks technology-based tools to assess the efficacy of its treatments.
Details: Menlo Ventures led the round.
F-Prime Capital, Eight Roads, Arkin Digital Health, SamsungNext and Ion participated, bringing total funding to $68 million following a $20 million Series A raise last April.
Funds will fuel Eleos' partner expansion from working only with one-on-one therapists to also serving group therapists. The company will also provide more tools for case management and other back-of-office tasks.
Joffe declined to say when the company plans to raise a Series C.
How it works: Boston-based Eleos analyzes conversations between behavioral health providers and patients using AI, with both parties' consent.
The software, which overlays electronic health records, is designed to identify and track changes in commonly used words and themes and log the amount of time clinicians spend listening versus talking.
Eleos works exclusively with community health providers and Federally Qualified Health Centers, which serve medically underserved geographies and populations.
Be smart: In February, Eleos published the outcomes of a randomized controlled trial (RCT) that suggest its tools help boost patient outcomes and speed the pace at which providers submit and record clinical notes.
Out of 47 total participants, those in the group randomly assigned to use Eleos' software attended more sessions than the control group.
Participants in the Eleos group said their depression and anxiety symptoms decreased 34% and 29%, respectively, versus control group decreases of 20% and 8%, respectively.
Therapists using the Eleos platform submitted progress notes an average of nearly 2.5 days earlier than the therapists in the control group.
What they're saying: "One could argue, 'Hey, Alon, do you see randomized controlled trials as something you need to sell to providers?' The honest answer would probably be not necessarily." Joffe says. "But it's important to us."
💭 Erin's thought bubble: National psychiatrist shortages are predicted to worsen in the near future, raising the profile of tools that promise to boost efficiency — as long as they fit within providers' existing workflows.
"The next phase of this AI wave will be, ok, everyone has AI models. Tell me about the workflows," says Joffe. "You can have the most sophisticated AI model, but if you're not in the workflow, no one is going to use it."
The AI intrigue: Joffe says Eleos has been working with transformers, the recently popular type of neural network architecture that OpenAI used in its language models, since 2019, but the latest wave of AI hype has helped educate potential customers.
"There was a worldwide education of the market in a day," Joffe says. "Before, we needed to tell organizations what AI could do for them. Now they're like, 'We know we need an AI solution, tell us about yours.'"
State of play: Specialty-specific administrative tools represent a small but mighty subsector of digital health, and startups honing such tools are especially popular in mental health. For example:
Go deeper