Exclusive: Pharmacy giant Surescripts buys cost-focused prescription startup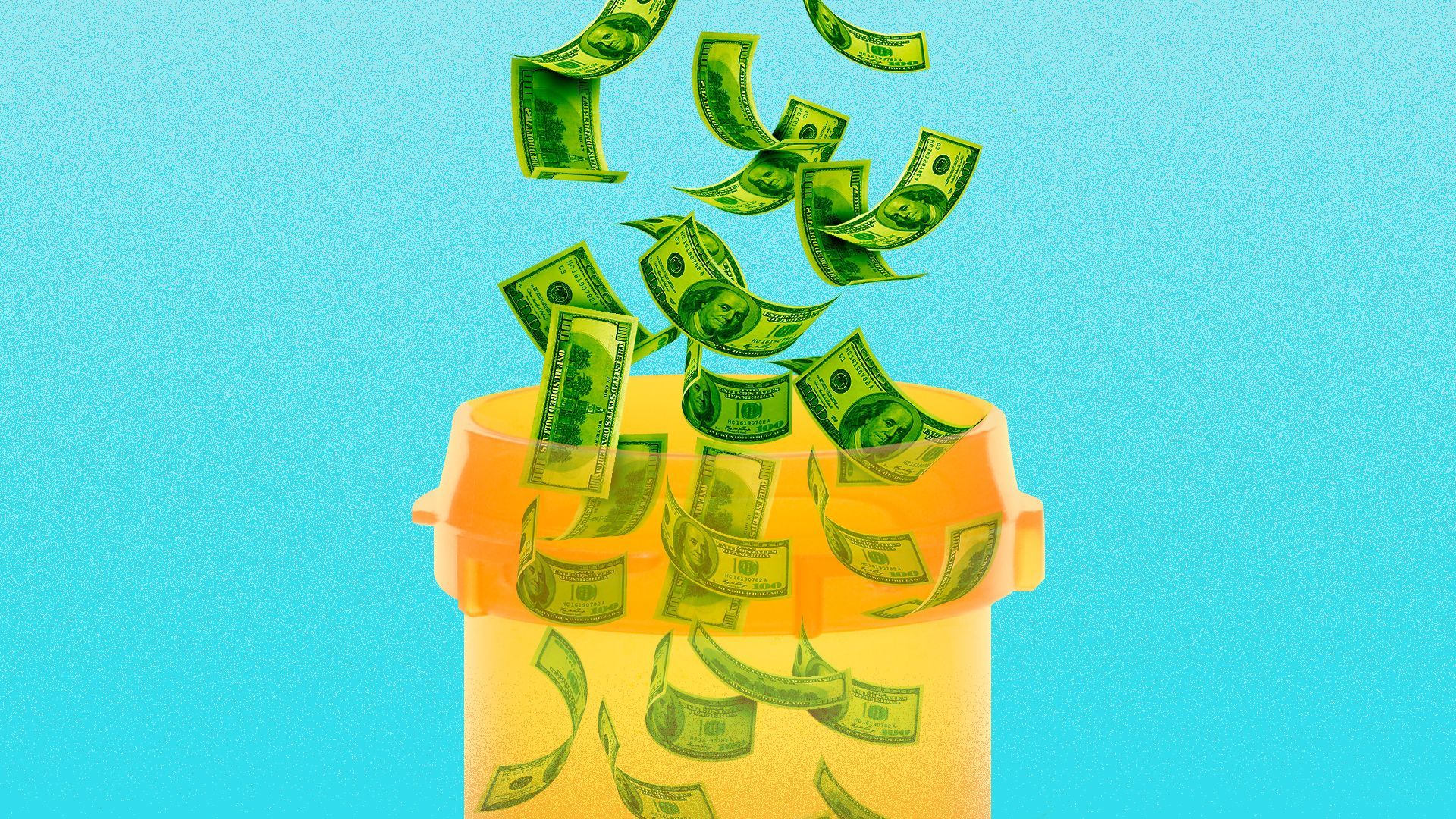 Prescription services giant Surescripts acquired ActiveRADAR, a company that identifies lower-cost medication alternatives, chief data officer Lynne Nowak tells Axios exclusively.
Why it matters: Partially owned by two of the nation's largest pharmacy benefit managers (PBMs), Surescripts is acquiring in ActiveRADAR a company focused on lowering prescription drug costs.
How Surescripts works: Surescripts' software is used by prescribers, pharmacists, payers, PBMs and patients to access data on prescription benefits, medication history and prescription routing.
How ActiveRADAR works: Formerly known as RxTE Health, Minneapolis-based ActiveRADAR identifies lower-cost prescription options that are therapeutically equivalent to brand and generic drugs.
The company's reference pricing model was featured in a 2020 study published in the Journal of the American Medical Association that found the model increased prescriptions for the lowest-cost drugs and drug alternatives and was linked with reduced employer spending and lower cost-sharing by employees.
What they're saying: "I think it's safe to say that this is probably a good signal of ... potential acquisitions," says Nowak. "I think we're really looking to grow and expand."
Details: Nowak declined to disclose financial terms of the deal but said Surescripts is bringing on all of ActiveRADAR's staff — roughly 11-50 employees, per LinkedIn.
"I think it fits very nicely in what the PBMs are offering and should be offering to their patients," says Nowak. "The challenge is [while] most PBMs offer alternatives ... it's really challenging for them to keep them up to date. ActiveRADAR actually updates our databases every week."
The intrigue: Surescripts recently settled a 2019 FTC lawsuit that accused the company of using illegal methods to maintain monopolies within the electronic prescriptions market.
The suit also accused Surescripts of mandating customers' long-term exclusivity and punishing them for buying medications from a competitor by raising prices.
The settlement blocks Surescripts from "engaging in exclusionary conduct and executing or enforcing non-compete agreements with current and former employees."
Be smart: Surescripts is half owned by two pharmacy lobbying organizations — National Association of Community Pharmacies and the National Association of Chain Drug Stores — and half owned by CVS Caremark (which represents 33% of the PBM market share) and Express Scripts (24%), per Fierce Healthcare.
The big picture: The PBM industry has been targeted in recent years for its role in driving up drug costs.
Three companies command 80% of the drug market, and, per experts and research, control drug prices while acting as brokers between insurers and consumers.
Dominant PBMs direct patients to the mid- or large-scale pharmacies they own, which experts say block most competitors from operating within their networks and making it harder for customers to use them.
PBMs are also paid based on the price of medications, though a number of bills currently moving through Congress are attempting to change that.
State of play: Hoping to compete with the dominant players, venture-backed pharmacy and PBM startups have proliferated in recent years. For example:
PBM startup SmithRx, which runs claims through algorithms seeking lower-priced medications, last March filled a $20 million Series B round.
Former OptumRx CEO Mark Thierer last April reentered the drug pricing fray with a $35.4 million Series A raise for Waltz Health, a startup that lets users search for the lowest-cost medications.
Mark Cuban's Cost Plus Drug Co. launched in January promising steep discounts on 100 generic medications with prices that include a flat 15% fee and a $3 charge for pharmacists' labor.
Go deeper