Jona secures $5M for gut microbiome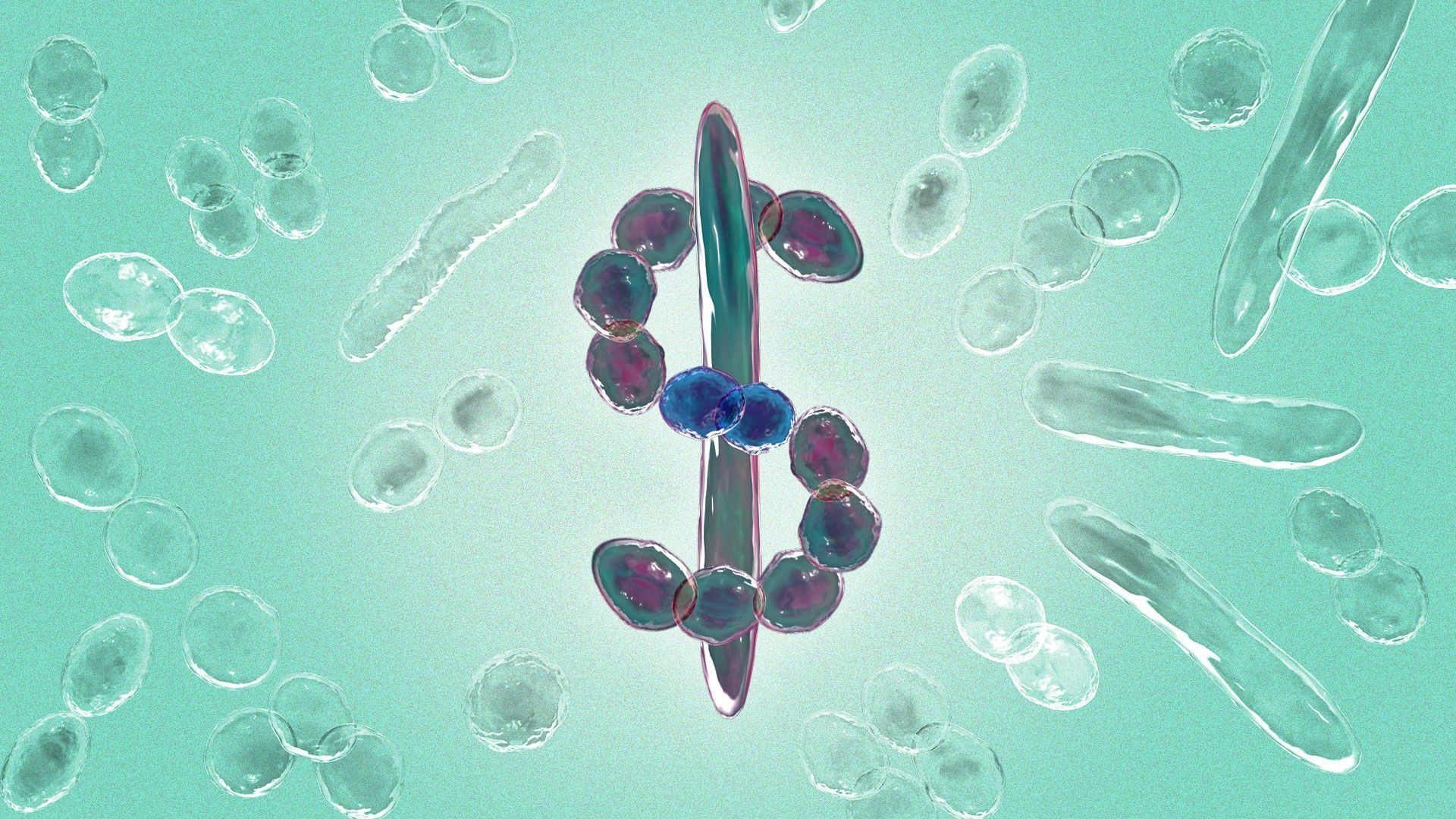 Jona, a personalized health tech company that uses AI to analyze gut microbiome, raised $5 million in its first round of funding, CEO Leo Grady.
Why it matters: The imbalance of the normal gut microbiota has been linked with gastrointestinal conditions as well as wider systemic manifestations of other metabolic diseases.
Details: The round was led by Breyer Capital and Meridian Street Capital.
How it works: The at-home microbiome profiling kit uses AI to analyze an individual's microbiome.
Jona's large-language model is trained on the 2,000-plus papers published monthly about microbiome health, Grady says.
The kit has a price point of $385 and after shipping out the samples, patients get results in two-to-three weeks.
Users are given access to dietitians and a personalized care plan based on their microbiome results.
What's next: "I am looking at this like the opening act, as there is a much larger opportunity in the microbiome," Grady says.
While Jona sells its product directly to consumers, the company is also expanding into concierge medicine and building out additional features for those doctors.
"We are driving single-mindedly to profitability and we have the potential to get there over the next 18 months but it rests on some assumptions," he says.
Jona is in discussions with additional venture capital investors interested in accelerating the company with additional funding, though the company "would like to get to profitability without having to raise," he says.
The big picture: According to NIH research, 60 million to 70 million Americans are affected by GI disorders.
In addition, the American Autoimmune Related Diseases Association reports that as many as 50 million Americans are living with an autoimmune disease at a cost of $86 billion each year.
Meanwhile, direct-to-consumer health care has retaken its seat at the table, after many experts dismissed the approach.
1 fun thing: The name Jona was inspired by the biblical story about Jonah and the whale.
"When Jonah emerged, he was enlightened and that works as a metaphor for us," Grady says.
Go deeper