Exclusive: Free Market Health raises $20M Series B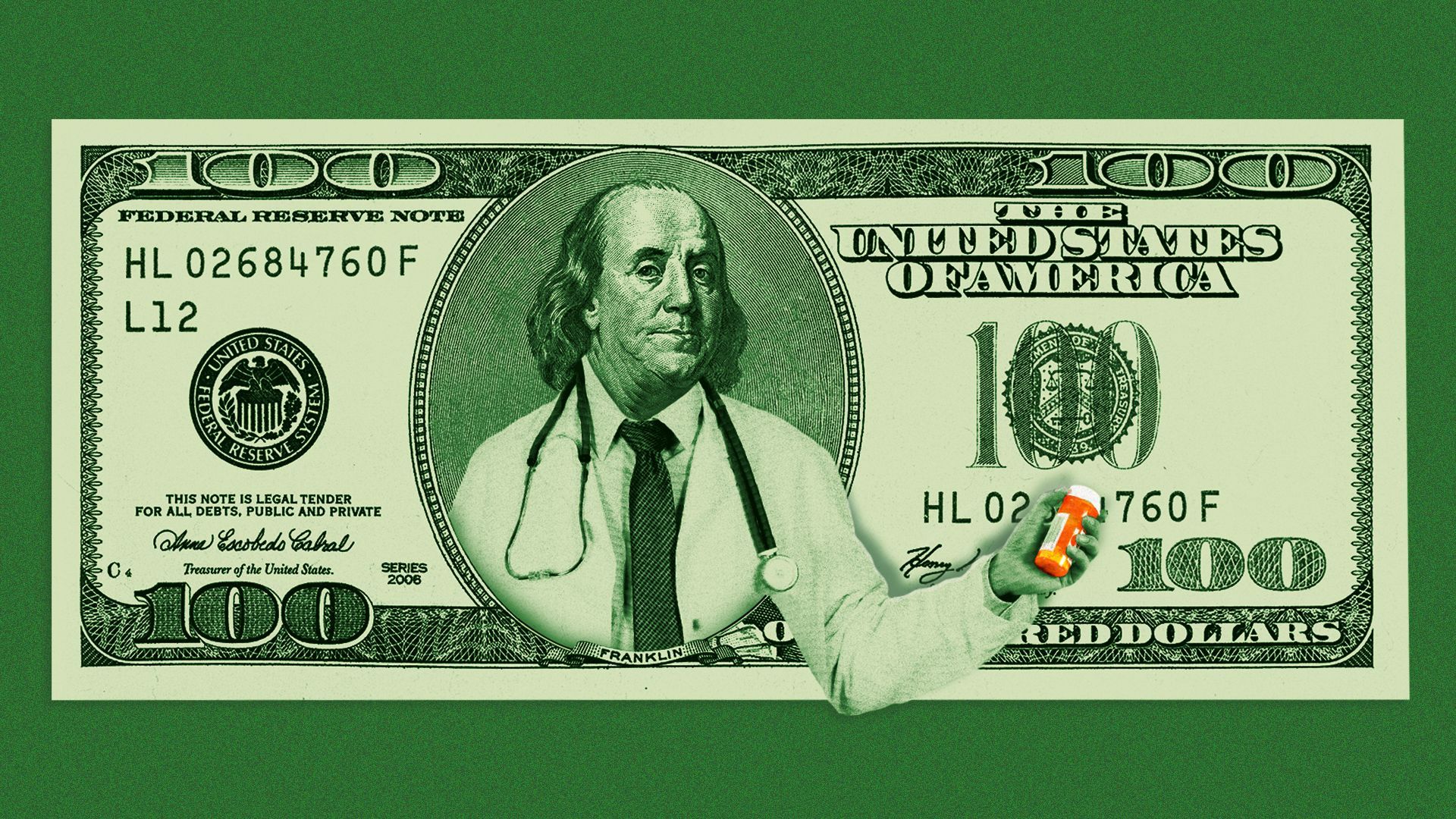 Specialty pharmacy tech provider Free Market Health snagged a $20 million Series B round, CEO Joe Cardosi tells Axios exclusively.
Why it matters: Specialty drugs must pass through multiple layers of approval and verification before reaching the patient, resulting in delays that irk patients and may be linked with poorer health outcomes.
How it works: Based in Pittsburgh, Free Market partners with payers to match specialty drug referrals to the most appropriate pharmacy based on data on the drug, prescriber, patient, and therapeutic category.
The company charges a per-transaction fee for its services, and Cardosi says it manages more than 200,000 specialty drug claims a year.
Be smart: Specialty drugs account for more than half of pharmacy spending despite representing just 2% of all prescriptions — and require review and approval from providers, insurers and pharmacists as they make their way to patients.
What they're saying: "The specialty pharmacy ecosystem is messy and fails patients way too often," says Cardosi.
Details: New investor Questa Capital led the round and managing partner Ryan Drant joined Free Market's board of directors.
Existing backers Alta Partners, Highmark Ventures, and 653 Investment Partners also participated.
The funds follow Free Market's $13.5 million Series A last year and will be used to grow the company's advertising and sales teams.
Cardosi declined to say when he foresees Free Market raising a Series C but Drant says the Series B will last "a couple years at minimum."
State of play: Free Market joins numerous venture-backed startups trying to streamline the process of getting medications to patients.
PBM startup SmithRx, which runs claims through algorithms that look for lower-priced medications, last March filled a $20 million Series B round.
Former OptumRx CEO Mark Thierer last April reentered the drug pricing fray with a $35.4 million Series A raise for Waltz Health, a startup that lets users search for the lowest-cost medications.
House Rx, which partners with specialty clinics to streamline care and medications, last March raised $25 million in Series A funding led by Bessemer Venture Partners.
Go deeper