Scoop: Health automation company Olive AI is shutting down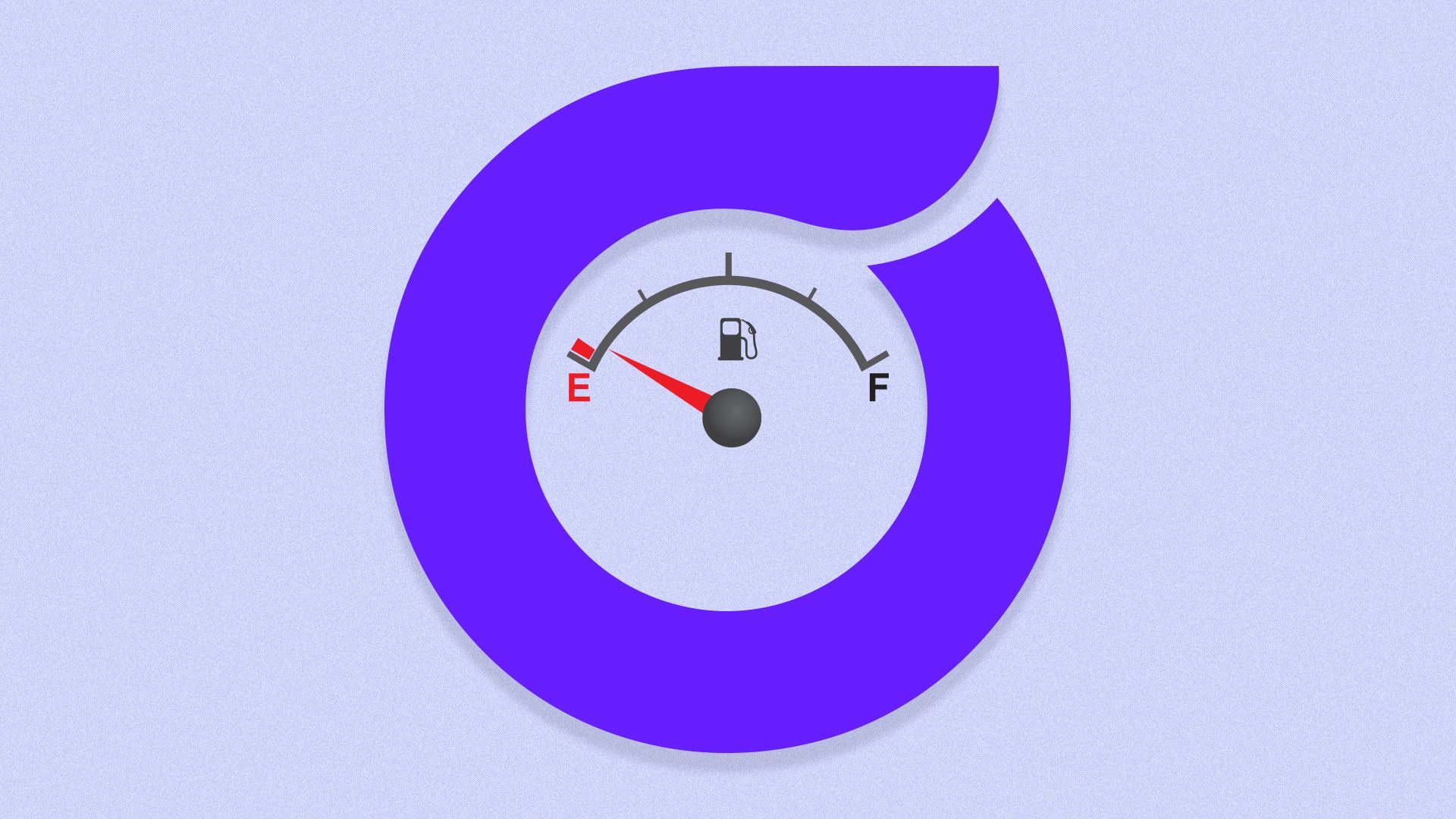 Once-buzzy AI startup Olive is selling the remainder of its assets and winding down operations, per three memos viewed by Axios.
Why it matters: The memos mark the nail in the coffin for Olive, whose purple "go save health care" buses once dominated industry conferences.
Details: Based in Columbus, Ohio, Olive has sold its remaining business lines to health care companies Waystar and Humata Health and is ceasing business operations, per internal Olive and Waystar memos viewed by Axios.
"I am announcing the acquisition of Olive's clearinghouse and patient access solutions. Please join me in welcoming new team members and clients, as well as expanding our relationship with many joint clients," writes Waystar CEO Matt Hawkins in a Waystar memo.
Another memo posted to Olive's website Tuesday reads that with the sales, the company "will wind down the remainder of its business."
Flashback: Previously valued at $4 billion by high-profile firms including General Catalyst, Tiger Global, and Vista Equity Partners, Olive was the highest-profile startup in health care automation.
That holy grail promised to cut costs and direct more time toward patient care — but Olive itself cut corners in seeking to realize its mission, an Axios investigation found.
Catch up fast: Olive AI underwent multiple rounds of layoffs and had been slowly selling various arms of its business, which once spanned both the payer and provider sides of the health care continuum.
In February, Nuvo Holdings-backed Availity agreed to acquire Olive's utilization management division or payer-facing prior authorization business.
Last fall, Olive shared in a memo seen by Axios that it planned to "divest" its tools for population health management and the 340B program, which mandates drug discounts for Medicaid and Medicare.
The remaining business lines comprised clearinghouse, the company's claims and remittance product, and patient access tools.
Zoom in: Humata Health is a new startup that will be helmed by former Olive president Jeremy Friese, according to three former Olive employees who spoke on condition of anonymity due to the sensitive nature of the news.
Friese was also the co-founder and CEO of Verata Health, the prior authorization automation company Olive acquired in December 2020 for a reported $120 million.
In essence, Verata's CEO "bought back his company," one former Olive employee tells Axios.
What's next: One internal memo emailed to all Olive employees on Tuesday and signed by CEO Sean Lane reads, "This is the last week of employment for all Olive employees."
While some employees will receive offers to transition to employment with Waystar or Humata, Lane says, others' last working day is Tuesday, Oct. 31, 2023.
"I regret that we are not in a position to sell the entire company so everyone can transition to an acquirer," Lane adds.
This story has been updated with information about Humata's ownership and next steps for Olive employees. This is a developing story, and may be updated further.
Go deeper