Exclusive: Neuros Medical gets $25M to relieve post-amputation pain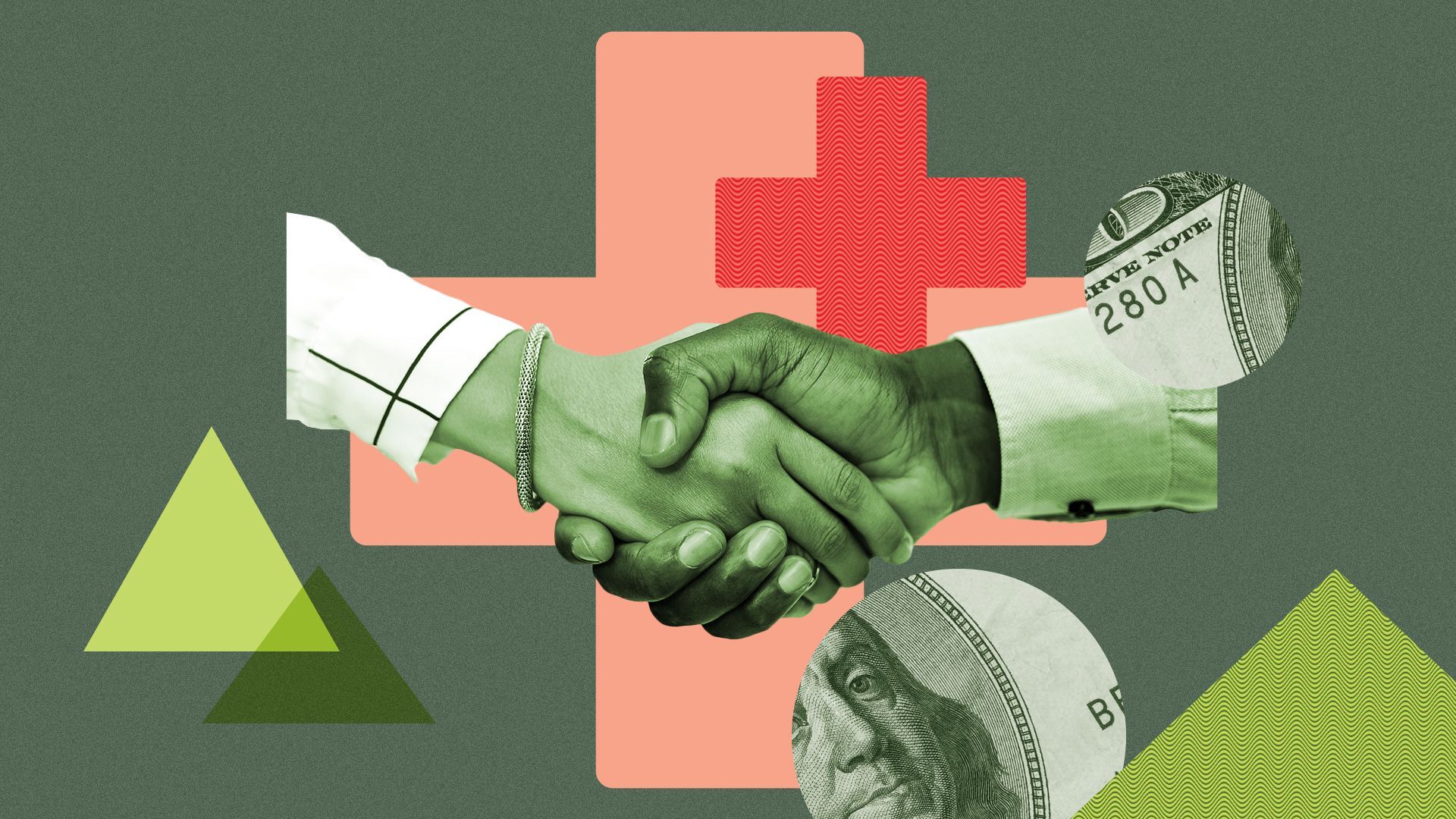 Neuros Medical, a medical device company focused on alleviating chronic post-amputation pain, received $25 million from Trinity Capital, CEO David Veino tells Axios exclusively.
Why it matters: Post-amputation pain — including phantom limb and residual limb (or "stump") pain — impacts nearly 1 million Americans, and Neuros Medical offers an alternative to highly addictive opioids.
Details: Fresh capital will help Aliso Viejo, Calif.-based Neuros Medical scale operations to secure FDA approval for its bioelectric nerve block technology and begin commercialization, Veino says.
The funding is being doled out in two tranches, with a smaller tranche to start, and another, larger tranche, once Neuros Medical gets FDA approval.
The company expects to receive FDA clearance in the first half of 2024.
"A lot of thought went into the size of the loan and how we want to structure it, to make funds available so it's useful and helps mitigate risk," says Trinity senior managing director Rob Lake.
How it works: Neuros Medical's Altius System delivers a bioelectric signal — via cuffs placed at the source of pain — to affected peripheral sensory nerves to block the pain signal.
Existing standard-of-care for pain management includes prescribing opioids and gabapentinoids.
According to Veino, Neuros Medical can reduce acute pain by 30% in 30 minutes and by 50% reduction in two hours.
"We want to relieve pain and restore life and improve quality of life," says Veino. "The only option up until now was with opioids."
What's next: "This funding will also us to get into the commercialization process, but I'm not sure how far into the process this will get us," says Veino.
Neuros Medical will likely raise additional funding, he adds.
Veino is confident about the outcome of getting reimbursement status.
"We know the market is large $12B+ ($11B = prevalence; $1B = incidence); we are confident in receiving reimbursement through the New Technology APC system reserved for new novel technologies that aren't covered by existing codes."
The big picture: There are more than 2 million amputees in the U.S., with 185,000 new amputations occurring every year.
"We really wanted to help this underserved large population, that will only continue to grow," Veino says.
Catch up quick: The company has raised a total of $97 million in outside capital, according to PitchBook.
Neuros Medical has received approximately $100 million in funding.
The post-round valuation as of September was $92 million, per PitchBook.
He said the company is pre-revenue until commercialization in 2024.
What they're saying: "Neuros checks all the boxes in terms of what we look for: Focused on a large, underserved market, with a strong VC syndicate as well as experience and expert management team, that has clinical data and FDA approval," says Lake.
"We are playing the long game here and anticipate being with the company over the next four to five years," he says.
Go deeper