Overheard at HLTH: Medical AI gets real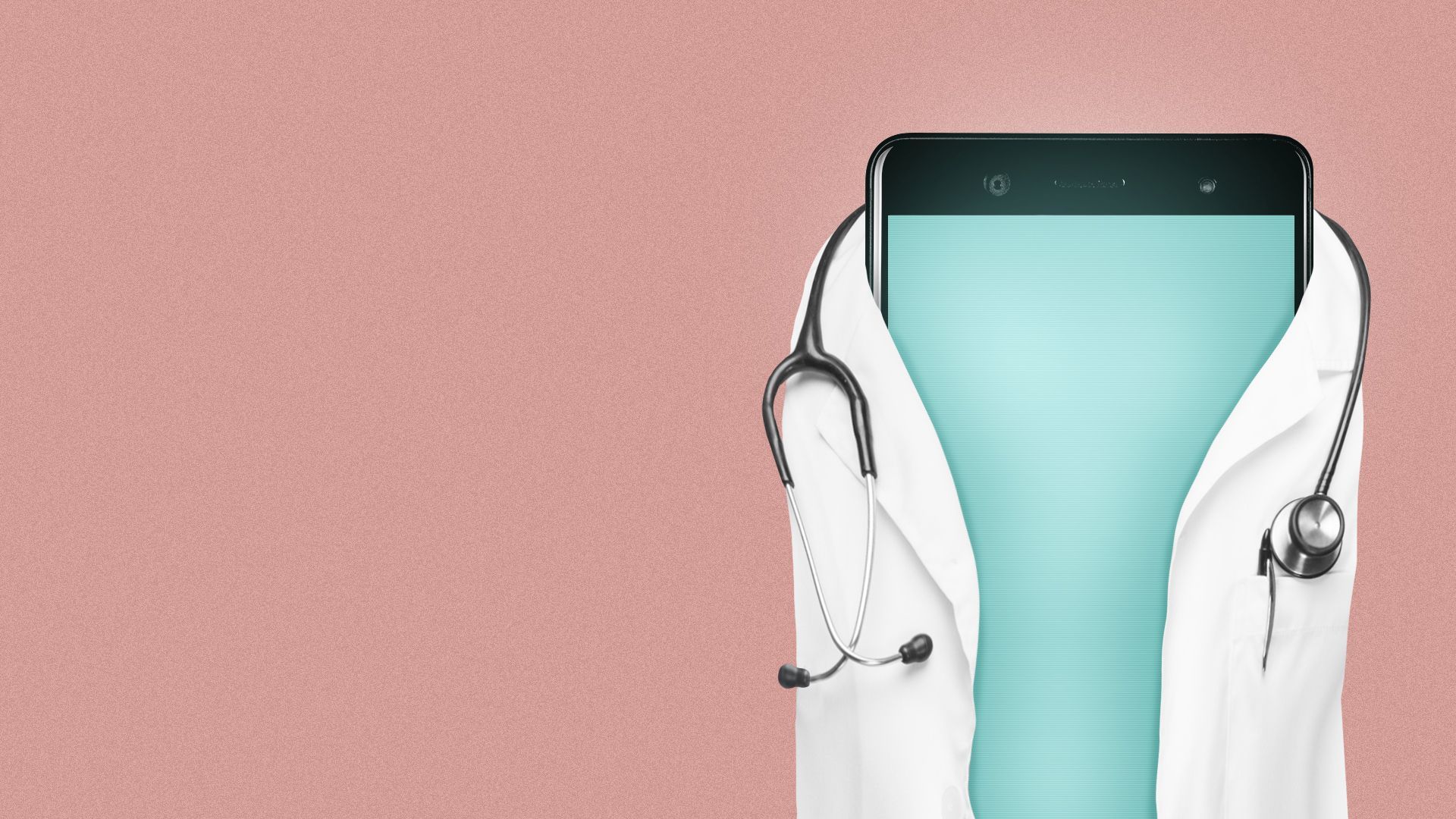 Artificial intelligence was the talk of the town at this year's HLTH conference in Las Vegas.
Why it matters: Rather than touting tools with lofty ambitions like replacing clinicians, founders and investors homed in on more practical applications of medical AI, such as streamlining clinical workflows and handling taxing administrative duties.
Details: Several promising use cases for AI tools have emerged. For example:
Generating clinical notes and assessing the quality of existing notes.
Alerting providers to patients who may need a higher level of care.
Honing communication between patients and providers.
Streamlining medical approval processes such as prior authorization.
What they're saying: "All we hear about is burnout among the clinical community, but we can reverse that trend," One Medical chief medical officer Andrew Diamond told Arianna Huffington onstage. "I think we can [use AI to] help offload the administrative burden."
"There are many applications of generative AI in health care, but communicating and guiding members to the right care at the right time is the biggest opportunity," said Carrum Health CEO Sach Jain.
"The winners will be made by those who focus on user experience for practical applications for appropriate use cases," said Atropos Health CEO Brigham Hyde.
"We can use new technologies and AI — to use the buzzword of the year — to better predict who is at risk and be more proactive," Diamond added.
"That's the key focus you should have: How we utilize and deploy technology so that the human moment is magical," Amazon SVP of health care services Neil Lindsay told Huffington on the panel with Diamond.
Reality check: Given market conditions and hype cycles, get ready to see the number of AI-touting companies winnow in the coming months, industry experts and founders tell Axios.
"The AI-first companies are going to pull away in the next nine to 12 months," said Bessemer Ventures VP Morgan Cheatham, "And it's going to be very apparent which companies are actually advancing state-of-the-art methods versus those that are thinly veiled wrappers over GPT."
"Although there is a lot of hype and news, the winning company for generative AI has not been built yet," Hyde said. "We're still very early and there's a lot more expanding."
Go deeper