Exclusive: Clinical trial facilitator Mural Health snags $8M seed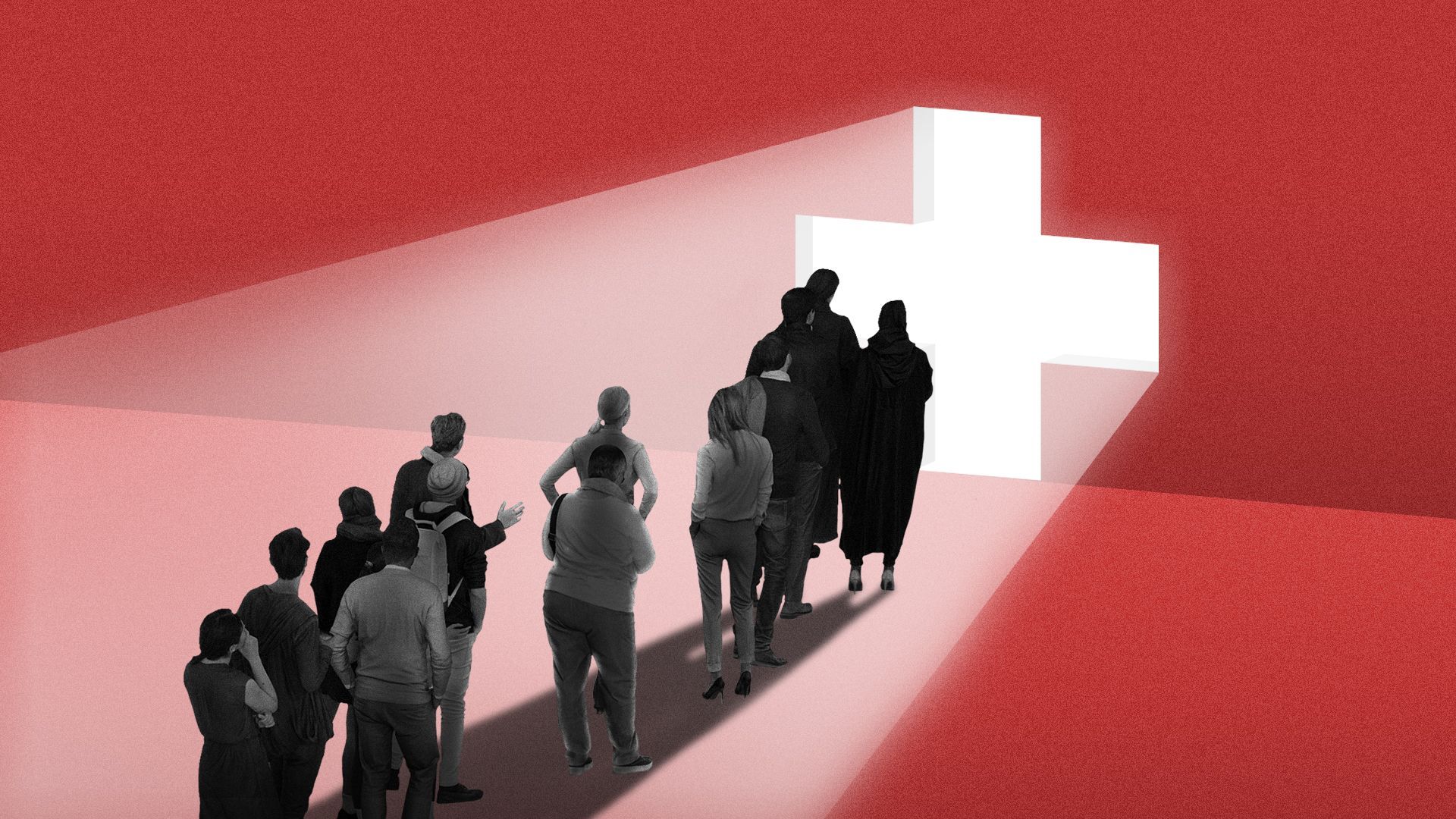 Clinical trial facilitator Mural Health Technologies raised $8 million in seed funding, co-CEO Sam Whitaker tells Axios exclusively.
Why it matters: Ninety-seven percent of U.S. patients and providers never participate in a clinical trial, with most research located at prestigious, difficult-to-access academic medical centers.
Mural wants to make it easier with payment, booking and transportation tools.
Details: Bessemer Venture Partners led the round and Bessemer partner Steve Kraus joined Mural's board of directors.
Virtue VC, Operator Partners, Arkitect Ventures, Correlation Ventures and Project Mayhem Ventures participated.
Funds will go towards expanding the company's sales and engineering teams and building out its transportation tools.
Whitaker envisions Mural raising a Series A in late 2024 or early 2025.
How it works: Mural's platform is designed to help clinical trial participants to choose how they get paid for their contributions (whether that's PayPal, Venmo, ACH, check or debit), get transportation to clinical sites through an Uber integration, and message with study personnel.
Mural is currently working with three pharmaceutical and biotech companies including Sonex Health (a developer of ultrasound guided procedure technology) and is partnered with eClinical platforms including Clinical ink and Ledger Run.
The startup charges pharma companies fees to use its software on their clinical trials: "There is a clear link between making patients lives easier and making money for the pharma company," Whitaker says.
Be smart: Clinical trials over-enroll affluent white patients and under-enroll others, curbing the relevance and applicability of research.
The FDA in February laid out a roadmap requiring any parties seeking clinical trial approval to outline plans to include more people of color.
The backstory: Before co-founding Mural with co-CEO Jason Dong, Whitaker started a clinical trial payments company called Greenphire — now Mural's primary competitor, in Whitaker's view.
What they're saying: Whitaker sees Mural's payment technology as both a continuation of his product work at Greenphire and a strategic touchpoint to influence other aspects of the clinical trials experience, such as diversifying participation by simplifying the process and collecting data on satisfaction.
"From a strategy perspective, we're evolving what was a point solution into a more strategic offering," he says. "We're really using payments to influence human behavior ... and coupling that with other features that make [participants'] lives easier."
One fun thing: Whitaker drew inspiration for Mural's name while looking at a mural in his office one day.
"A mural is a collection of many pieces of art that create a single entity. We think of clinical trials very similarly, in the sense that it's a large global effort made up of people from many different backgrounds and cultures," he says.
State of play: The venture-backed trial infrastructure space is heating up, fueled by the FDA's guidance around diversity and increased awareness about the limitations of current medical research. For example:
Go deeper