Generative AI shines amid VC funding chill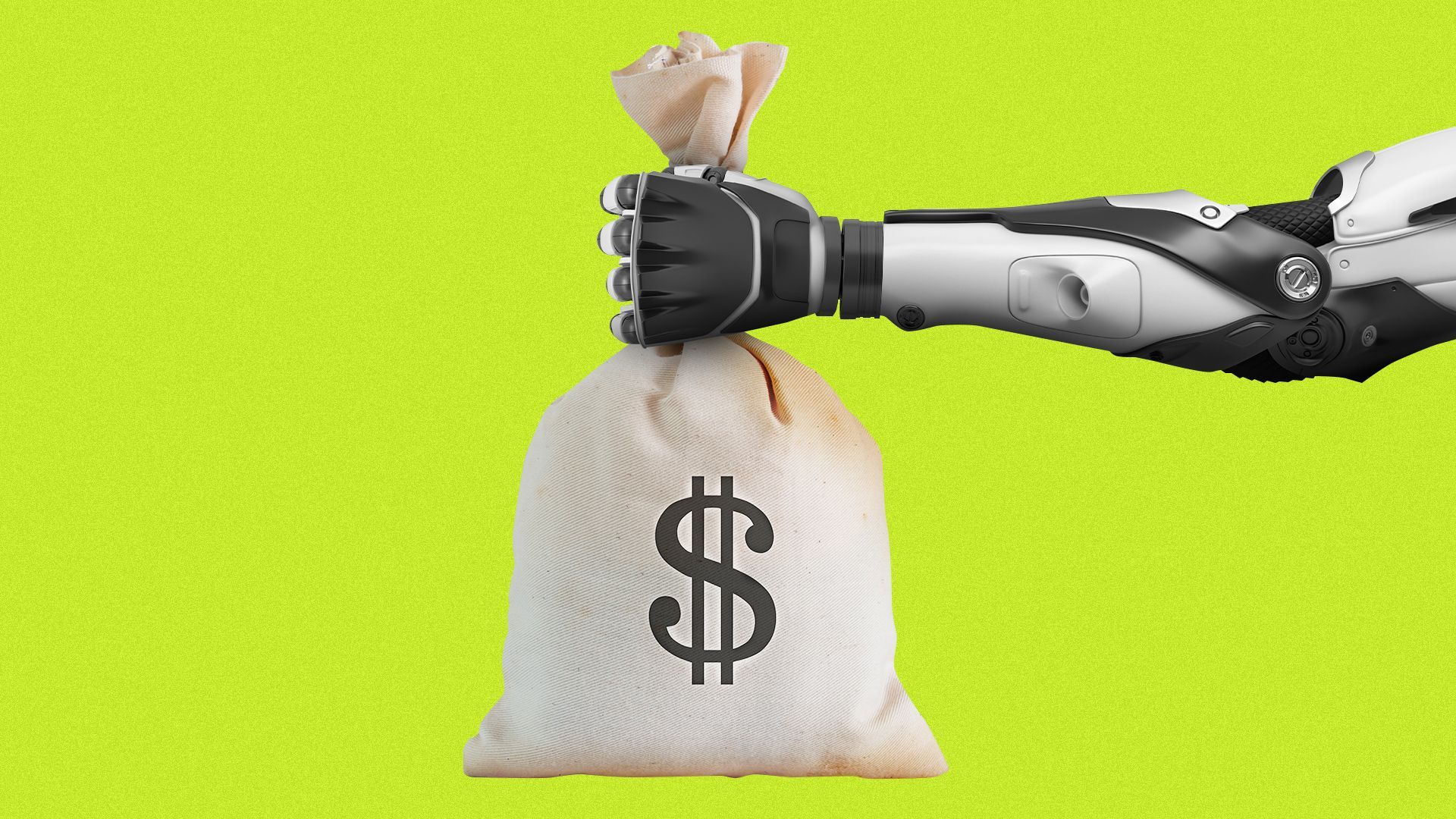 Amid a chilly health care IT fundraising market, generative AI companies raised over $250 million cumulatively in Q2, according to a recent PitchBook report.
Why it matters: HCIT investors are increasingly prioritizing early-stage profitability in prospective platforms, but generative AI may be an exception to that rule, the report indicates.
Zoom in: Four of the top 10 early-stage VC deals of the quarter were for companies focused on generative AI, including Hippocratic AI's buzzy $50 million seed.
More than a quarter of Q2's recorded deal value went to generative AI companies, or companies offering generative AI solutions.
By the numbers: The second quarter saw 141 VC deals in HCIT, totaling a deal value of $2.3 billion.
That's down significantly from the same period in 2022 when there was a total of 355 deals accounting for $5.9 billion.
The share of angel, seed, and early-stage VC deals in HCIT year to date sunk to 26.2%, compared with an average of 48.9% in the 2020-2022 period.
Of note: Across all industries, 14.2% of U.S. VC deals in the quarter were down rounds, the report says.
Yes, but: The fourth quarter of 2022 "was the nadir of VC healthcare IT funding," writes Rebecca Springer, lead analyst, health care at PitchBook.
Health systems are recovering from the financial hit of 2022 and more venture dollars are flowing into HCIT, as providers are able to spend more on new tools.
According to the report, Kaufman Hall's hospital operating margin index hit 1.4% in June, remaining in positive territory for the fourth month in a row.
Between the lines: As health leaders focus on improving efficiencies amid continued reimbursement pressure, generative AI applications are gaining traction.
"We are presently in an era of circumscribed, GPT-powered solutions for the low-hanging fruit; in existing workflows (that is, anything that requires a summary of a large, unstructured but easily accessible knowledge base)," Springer writes.
The bottom line: Generative AI will stay in its unsexy lane of improving clinical workflows until the industry "identifies widely trusted, high-performing LLMs (likely healthcare-specific)," Springer says.
Go deeper