Exclusive: Carenostics helps clinicians prioritize at-risk patients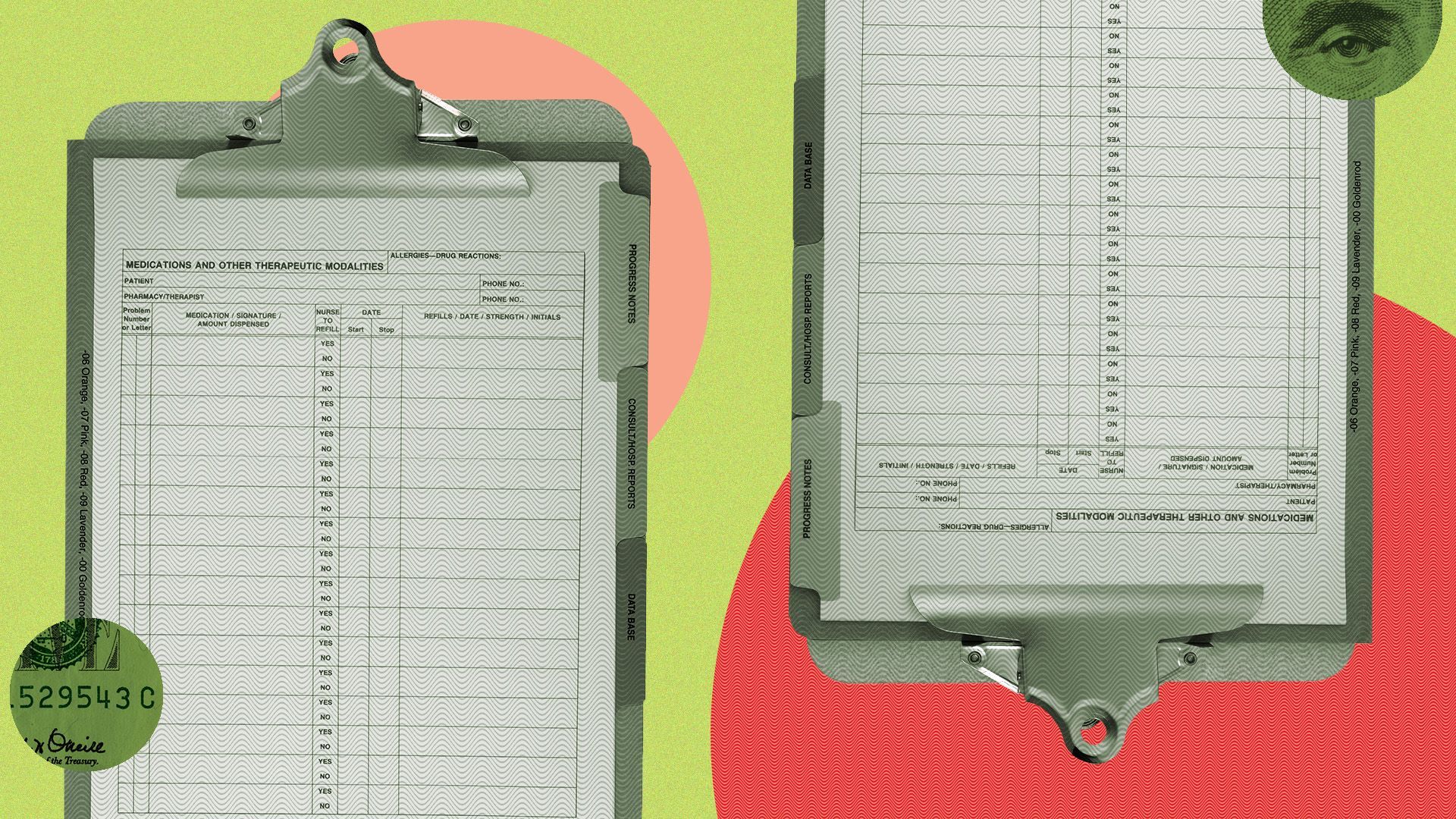 Clinical decision support provider Carenostics collected $5 million in seed funding, father-son pair CEO Bharat Rao and COO Kanishka Rao tell Axios exclusively.
Why it matters: Health systems are increasingly hungry for tools that help to prioritize and risk-stratify patients, directing resources where and when they are most needed.
Driving the news: Carenostics' flagship product focuses on identifying patients at risk for chronic kidney disease (CKD), a condition that costs the U.S. health care system roughly $100 billion a year.
How it works: The company's AI-powered tools crunch all available electronic health record (EHR) data to help health systems identify patients at risk of chronic diseases, including CKD, so as to prioritize treatment.
Because of the highly local nature of EHR data collected by health systems, Carenostics develops and hones its tools for each system in which it operates.
For example, while one institution might regularly collect blood pressure measurements — and prove a useful metric for Carenostics' AI to crunch — another might not, meaning it would seek and use other available data.
"The AI risk-stratifies. It says, of these patients, here are the ones we think are really likely to have these undiagnosed conditions today," Kanishka says. "We tailor our AI models for each health system we go to."
Details: M13 led the round. Greatpoint Ventures and Gaingels joined.
Humana chair Kurt Hilzinger, who also participated in the round, is joining Carenostics' advisory board.
Funds will be put to use hiring more staff, honing the company's technology and expanding into therapeutic areas beyond CKD and asthma, such as cardiovascular disease and immunology.
Rao expects Carenostics to collect a Series A in 2025.
Flashback: Kanishka left his job leading McKinsey's health startup practice in 2022 to join Carenostics when his symptom-free grandfather suddenly passed away from kidney failure.
"We didn't know he had it until his kidneys had already failed," Kanishka recalls. "At that point, there's not much that can be done. But there's so much that could have been done earlier, had he been identified earlier."
Reality check: Some clinical decision support tools have come under fire recently because of serious flaws in how their algorithms were developed and trained, revealing the precarious nature of developing tools that claim to save lives.
A proprietary sepsis prediction algorithm developed by EHR giant Epic was found to have missed two-thirds of sepsis patients and generated numerous false alerts, partially because it had not been properly trained on local hospital data.
Epic last fall released a new overhauled version that attempted to correct for some of those issues.
"Because of how local health care is — because of how at each health system, they collect different data in different patterns, the way they practice medicine is different, the demographics are different, guidelines and mandates on treatment might be different — you'll learn different correlations if you're not tailoring it to the local nature of health care," says Kanishka.
State of play: Dozens of other startups are racing to develop clinical prediction tools for specific therapeutic areas and with specific types of data.
In May, Healthy.io, which partners with payers and providers to integrate its FDA-cleared CKD test into their kidney management programs, raised $50 million in Series D funds.
In March, Viz.ai, a developer of AI-powered support tools for aortic disease, pulmonary embolism and cerebral aneurysms collected $40 million in unlabeled funds that followed the closure of a $100 million Series D in 2022 that valued the company at $1.2 billion.
In March 2022, ConcertAI raised a $150 million Series C at a $1.9 billion valuation for its real-world data cancer research tools.
What's next: Carenostics has yet to publish peer-reviewed studies designed to evaluate its tools, but it intends to, Bharat says.
"Our plan is to publish," Bharat says. "Health systems are our partners and our collaborators and our customers."
Editor's note: This story has been updated to include the investor details.
Go deeper