Exclusive: Sonera snags seed round of $11M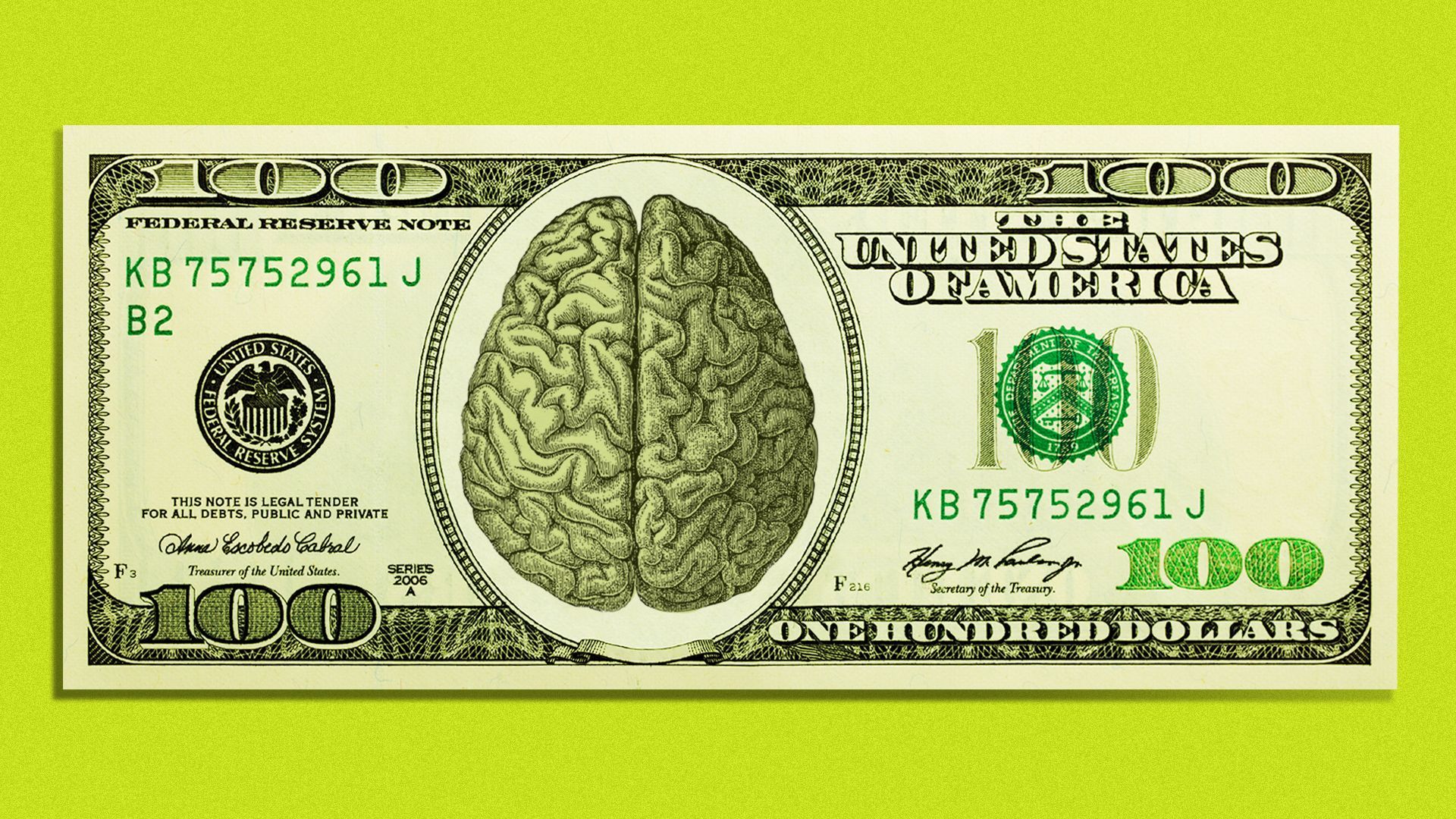 Sonera, which builds sensors for noninvasive human-machine interfaces, raised $11 million in seed round funding, CEO and cofounder Nishita Deka tells Axios exclusively.
Why it matters: The company joins a crop of brain-machine interface startups looking to use noninvasive methods.
Details: The round was led by Amplify Partners with participation from Abstract Ventures and other existing investors.
This round of capital brings the company to $20 million total raised.
Existing investors include Spark Capital, Material Impact, Boom Capital, angel investor Josh Duyan, CTRL-Labs CSO and cofounder.
How it works: Sonera's technology seeks to make brain activity easier to measure, to power a new class of consumer wearables.
It measures magnetic fields produced by the electrical currents from neural activity, eliminating the need for direct skin contact while still measuring high-fidelity signals.
"The S1 chip will enable use cases including advanced prosthetics control, continuous monitoring of neuromuscular conditions, discovery of disease biomarkers, and sport performance tracking," says Deka.
The big picture: Fundraising remains tough.
"Fundraising took longer than anticipated, some due to market conditions and some to the nature of company," she says.
"We are building a new hardware and it is a niche area of expertise, so we are trying to get people to understand the big picture."
The intrigue: Traditionally, biomagnetic sensors have not been scalable because they are bulky, expensive and have usability limitations due to high performance requirements.
"Over the next two years or so, we want to start working with partners to develop early-use cases for gesture control, advanced prosthetics and smart apparel with our sensors that are high-performance and easily fit and slot into other wearable devices."
What's next: The funds will go toward building prototypes to build different use cases.
"The prototypes will be designed to sense muscle activity, as a stepping stone to detecting brain activity with further performance improvements."
She noted that the company will fundraise again next fall.
"The runway for this round should last us till spring 2025, as it's designed to last 18-24 months."
What they're saying: "I don't believe the explosion in wearables is abating anytime soon, and while new platforms continue to emerge (see Vision Pro), we're stuck with our current UX and archaic and/or expensive sensors," says Mike Dauber, general partner at Amplify Partners.
"Advancement in brain and body interfaces and understanding has been hampered by the tools we have," says Nabeel Hyatt, general partner at Spark Capital. "Electrical signals are too noisy even with AI, and surgery to implant sensors is niche tech for the rich."
Go deeper:
Go deeper