Investors smile on dental technology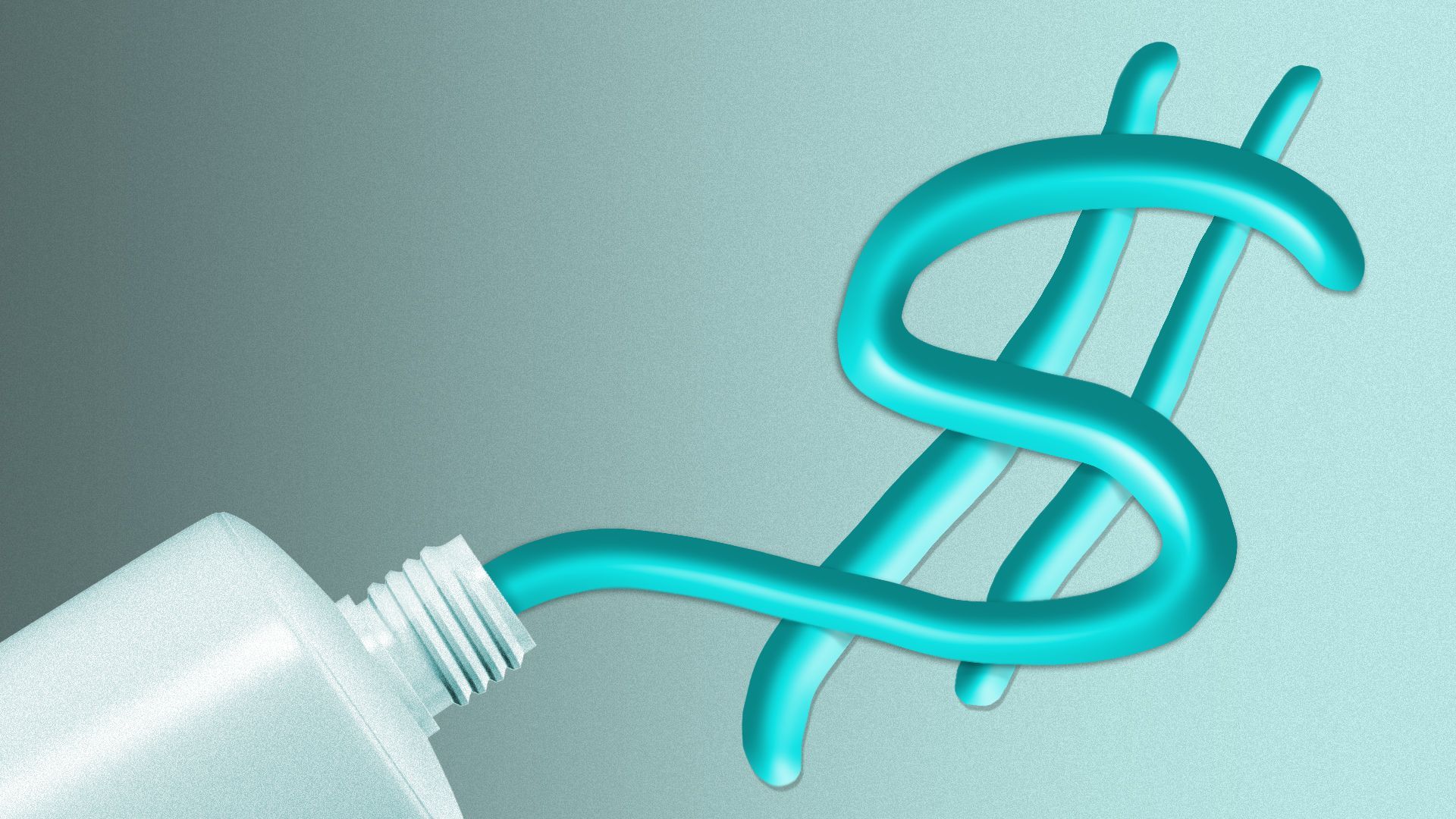 Dental technology is emerging as a growing area of health care investor interest, according to a recent Harris Williams report.
Why it matters: As private equity continues to consolidate dental services organizations, demand for technology to streamline workflows is increasing, particularly as dentistry faces a tight labor market.
Zoom in: Investors are targeting dental tech companies that aid operational scalability, drive patient acquisition and satisfaction, improve the quality of revenue, and minimize overhead costs.
Pandemic-induced squeezes on patient volumes have passed, but most providers still have packed schedules (and not enough dentists).
"Staffing shortages and an increase in retirements rates of dentists have exacerbated the need for technology solutions that maximize value for both the patient and the provider," the report says.
DSOs are also investing more in specialization to differentiate themselves in a crowded market, the report notes.
State of play: With 100+ PE-backed DSO platforms today, there is accelerating momentum in the space, among both existing sponsor-backed dental tech platforms and startups.
The intrigue: Artificial intelligence is the term-du-jour in health tech, and there are plenty of opportunities to leverage AI in dental tech, the report says.
In dental education, for example, virtual patient simulators are replacing clinical work on live patients.
Other potential uses include imaging, oral surgery via robotics, practice management via virtual dental assistance, and other use cases.
Go deeper