Exclusive: Keona Health hauls in $7 million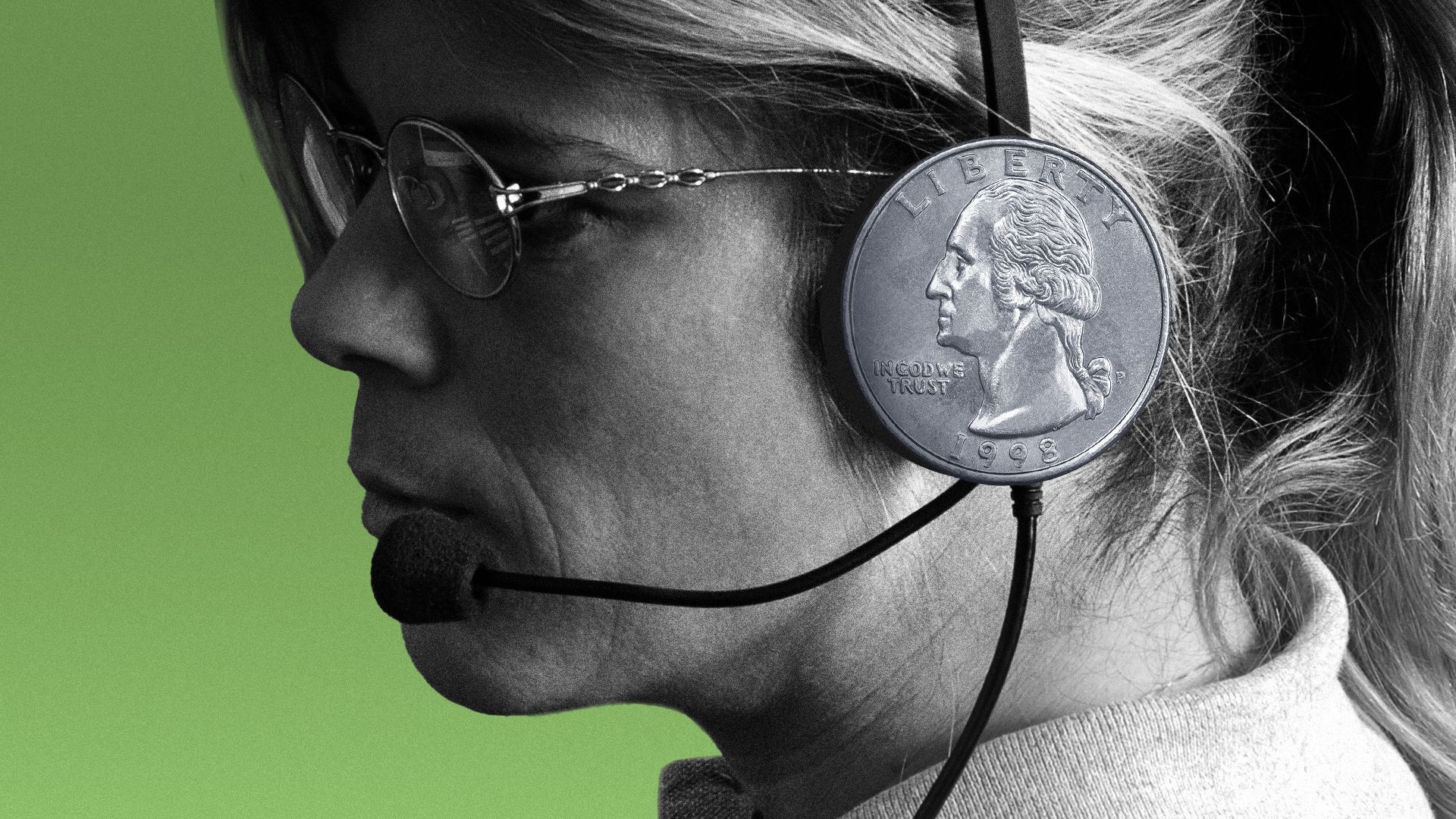 Keona Health, a Chapel Hill, N.C.-based health care software company, raised $7 million in Series A-1 funding, CEO Oakkar Oakkar tells Axios exclusively.
Driving the news: Despite being early stage, Keona anticipates becoming cash-flow positive within a year and intends to fund its own growth from then on.
How it works: Keona's CareDesk platform is a customer relationship management (CRM) designed to simplify patient access to doctors' offices, from scheduling to telephone triage.
The software's Care 360 AI allows for dynamic branching, integration of patient 360 databases, and clinically safe automation, it says.
These features have allowed client organizations to double their provider and patient panel sizes without hiring any new staff, according to the company.
Meanwhile, Oakkar added that clients have slashed nurse training time by up to 60% and have improved call documentation by 100%.
In addition to AI-guided call support, CareDesk offers digital self-scheduling.
Digital scheduling has helped client organizations reduce call volume by 30% and boost online appointment bookings by as much as 40%, per the company.
Details: The round was led by Riverside Acceleration Capital (RAC), Riverside Company's growth capital arm.
Riverside has been working alongside Keona for three years, writing some convertible notes.
The company currently has a valuation of $26.70 million, per PitchBook.
Oakkar declined to comment further on the valuation.
What's next: Keona is about nine months away from hitting cash-flow break-even, Oakkar says.
"Companies who are rocketing right now have good financial discipline and are getting those premium valuations," Oakkar says. "We want to grow but also be disciplined at the same time."
Fresh funds will primarily go toward Keona's sales and marketing efforts, as well as adding new integrations with more electronic health records (EHRs) to its platform, Oakkar says.
Between the lines: Keona's customer base — primary and specialty care physician practices — is being consolidated at a rapid rate by private equity.
"These private practices are continually getting gobbled up by private equity and forming large-scale management services organizations — we are going after those as our go-to-market strategy because we can really help them streamline their patient access as they scale up," Oakkar says.
The MSO model centralizes all back-office functions across various doctors' offices and locations, which aligns with Keona's value proposition of streamlining patient communication, he says.
Of note: Keona serves orthopedics, women's care, urology, ophthalmology and multi-specialty groups, and plans to expand into more in the near future, Oakkar says.
State of play: There is no shortage of CRM businesses, as the fragmentation and consolidation in health care make this type of business ripe for sustained success.
hc1, an Indianapolis-based developer of a cloud-based health care relationship management personalized platforms, raised $3 million of venture funding from Claritas Capital and NWS Holdings in August of last year, per PitchBook.
Apixio, a San Mateo, California-based health care AI company that compiles and analyzes large volumes of unstructured patient information, including medical charts and physician's notes, into insights and curated data, was sold to New Mountain Capital from Centene earlier this year.
Kyruus, a Boston-based software company that provides provider search and scheduling solution, raised $35.10 million of Series E venture funding from Highland Capital Partners, Providence Ventures and Echo Health Ventures last year.
Go deeper