Expert Voices: Talking VBC with Great Hill's Mark Taber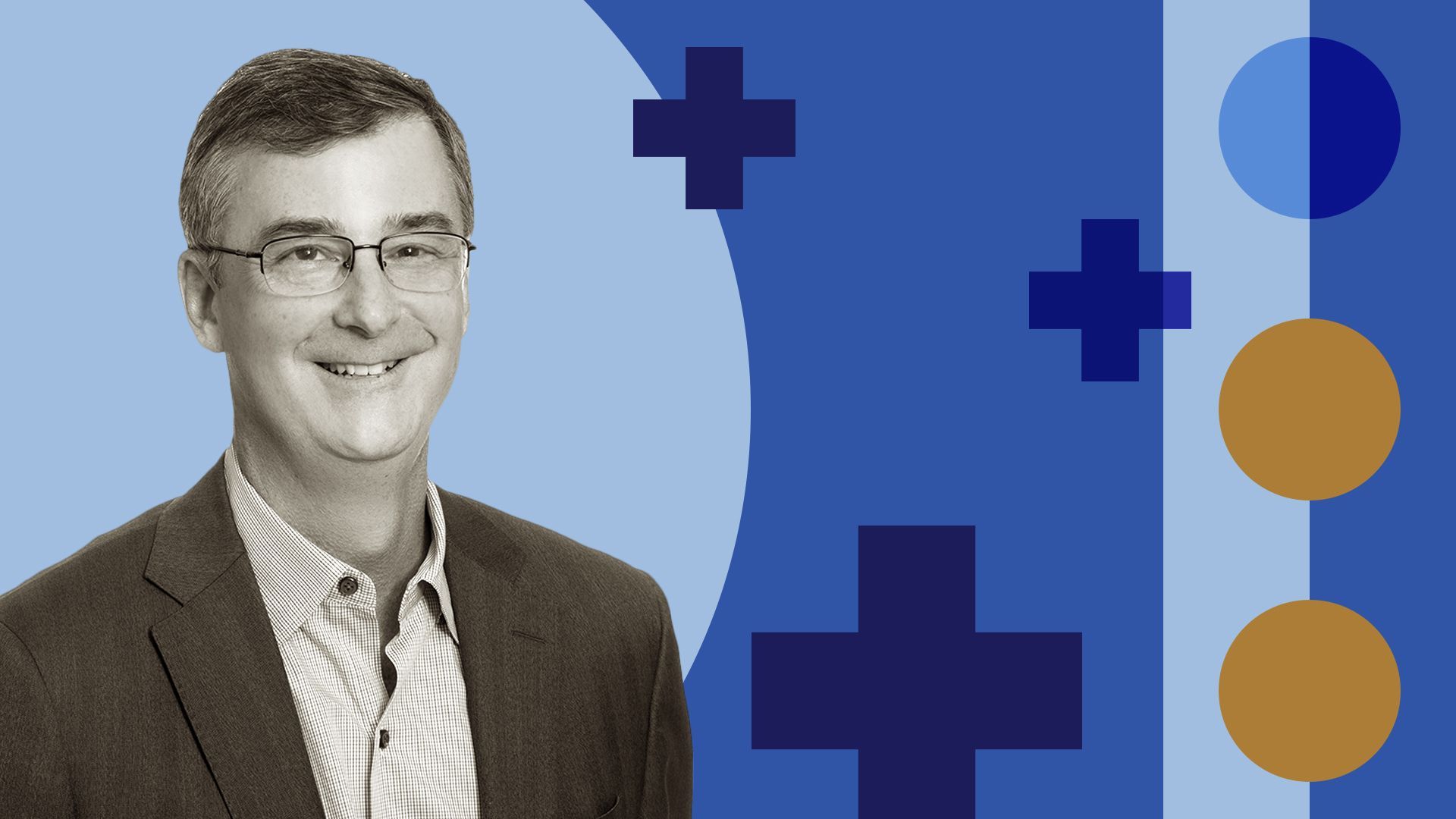 This week we're talking with Great Hill Partners managing partner Mark Taber on opportunities in the growing value-based care and self-insured employer markets.
Why it matters: Whether through a VBC model or self-insured plans, health care stakeholders are trying to lower the "risk" in risk-sharing.
This Expert Voices interview was lightly edited for length, style and clarity.
How do you approach investing in value-based care?
"I do think the market is going to move to providers taking risks. Where we've been skeptical is the pace at which that would happen.
We think about investing in this space across two buckets. First, the providers, the actual provision of care and taking on risk. And second, the tools enabling providers to do so. In the first bucket, I was very skeptical from the beginning that scaled health care organizations would be able to convert to value-based care quickly.
All of these businesses built over many years on a fee-for-service mindset and platform — it'd be very hard for them to suddenly flip and take on risk.
When you think about that, that meant there were more venture models out there, early organizations whose economics and business models weren't established — not really the sweet spot for Great Hill.
While we've largely stayed out of that, those opportunities are starting to get more interesting as they're scaling and coming more into our sweet spot, making this an area that I think will be of interest in the future.
We've also been very interested in and very active in investing in the second bucket."
The self-insured employed market has grown steadily over the last decade. What makes that space attractive?
"The space has been experiencing significant tailwinds as employers attack the rising costs of health care. Like they do with any other challenge in their business, they look for innovation, and they're aggressive and going after that.
The difference is, unlike their core businesses, they're really not experts in either benefit planning or delivering health care. They're looking for outside vendors to help them both corral the cost and provide better outcomes for their employees.
I think you see more innovation here, not only because employers are willing to experiment and they're willing to go after it, but also because it's something they have to get their arms around for both employee satisfaction and for cost containment."
What are the biggest challenges facing health care investors today?
"Labor shortage and wage inflation, as there are fewer people delivering hands-on care. For us as a growth investor, if you're underwriting 25% or 30% growth, and you need to hire folks along those kinds of growth rates, it's very difficult to do that.
And it's difficult to forecast where those labor costs could end up, particularly if you're in a reimbursed environment where you're certainly not seeing reimbursements rise at similar rates. So that's been very challenging on top of other macro factors like interest rates."
What's your outlook on dealmaking for the rest of this year and into 2024?
"I think we're getting to the point where, even if you don't like where interest rates are and where wage inflation is going — or if you're looking at the potential for disruption, like in a banking crisis — buyers and sellers are starting to see the world more in the same lens.
That will lead to more agreement on price and M&A, with the bid-ask spread continuing to narrow, and we'll see more deals."
Go deeper