Scoop: Paragon Infusion coming to the block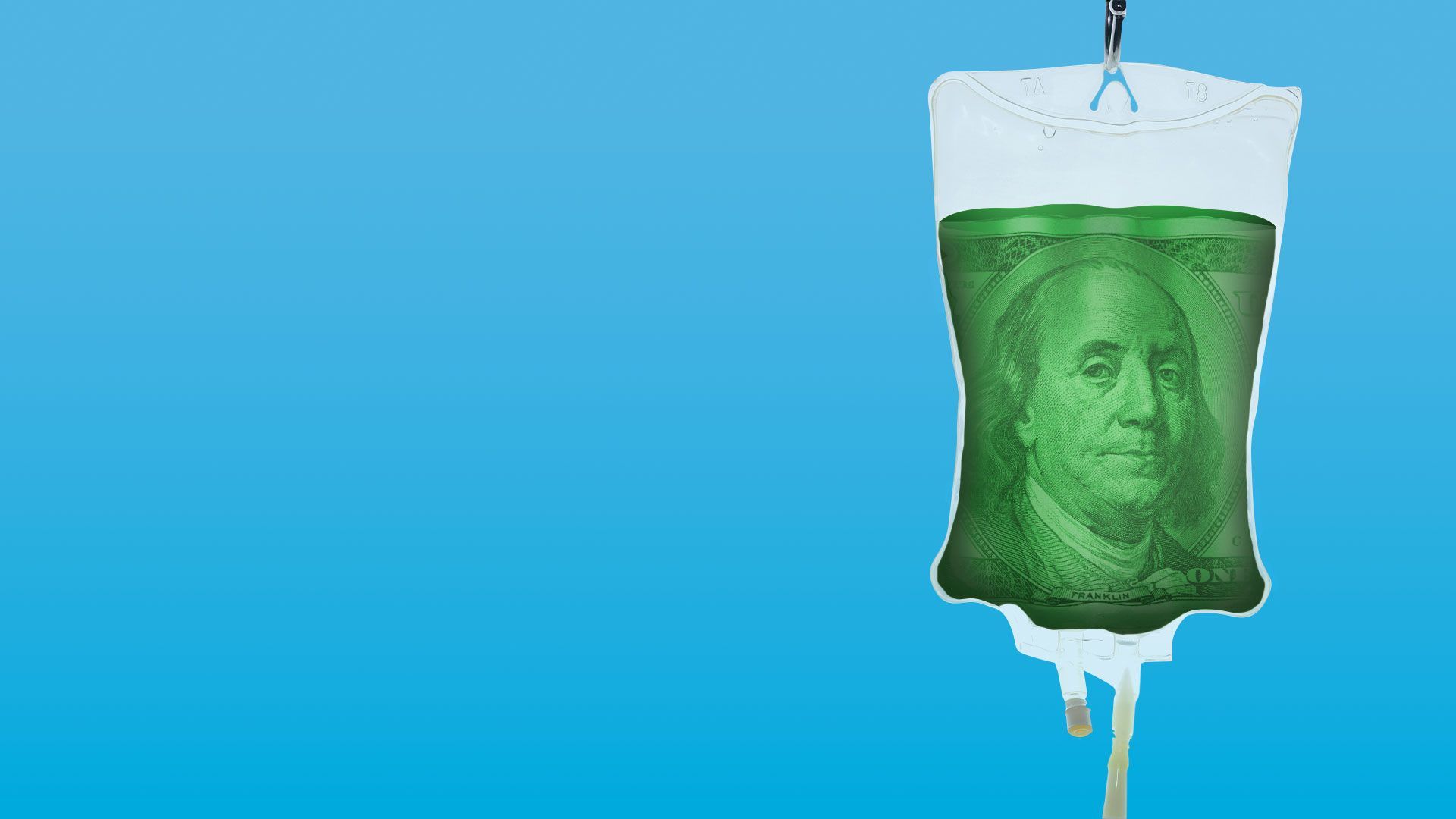 Peak Rock Capital is preparing to bring Paragon Infusion to market, four sources familiar tell Axios.
Why it matters: Several of the sources say Plano, Texas-based Paragon is a likely target for Option Care, which lost a bid for home health player Amedysis earlier this year.
Be smart: Whether Option Care has enough cash on hand to buy Paragon remains to be seen — its cash and cash equivalents balance was about $441 million at the end of Q2 2023.
Another logical prospective suitor for Paragon is Elevance Health (formerly known as Anthem) according to one source, as Paragon has a strong growth tail in Elevance states Ohio and Virginia.
What's happening: The process has not yet launched, nor has a banker been mandated, the sources say.
The company is eyeing an exit sometime in 2024, according to two sources.
By the numbers: Paragon generates roughly $50 to $70 million in EBITDA, the four sources say.
If and when the company officially puts itself on the market, that figure could increase to $100 million, one source adds.
Paragon generates about $1 billion in revenue, per two of the sources.
Paragon could sell for as much as 20x its EBITDA, one source estimates, noting Kabafusion's $1 billion-plus sale to Novo Holdings as a prospective comparable deal.
Flashback: Peak Rock in 2020 acquired Paragon for between $250 million and $275 million when the company was generating about $25 million in EBITDA.
Since then Paragon has grown at a 30% clip annually, according to one source.
How it works: Paragon provides home and on-site infusion therapy, plus specialty pharmaceuticals, rare disease care and bleeding disorder treatment.
Along with its physical centers, Paragon also offers in-office infusion suites for physicians.
The company is licensed to serve patients in all 50 states and has around 50 infusion centers located across eight of them.
State of play: Investors have been eager to help build ambulatory infusion center (AIC) networks to disrupt a market historically dominated by two big players: OptumRx and Option Care Health. Recent activity in the sector includes...
Peak Rock declined to comment.
Go deeper