JPMorgan, Oppenheimer advising Cano Health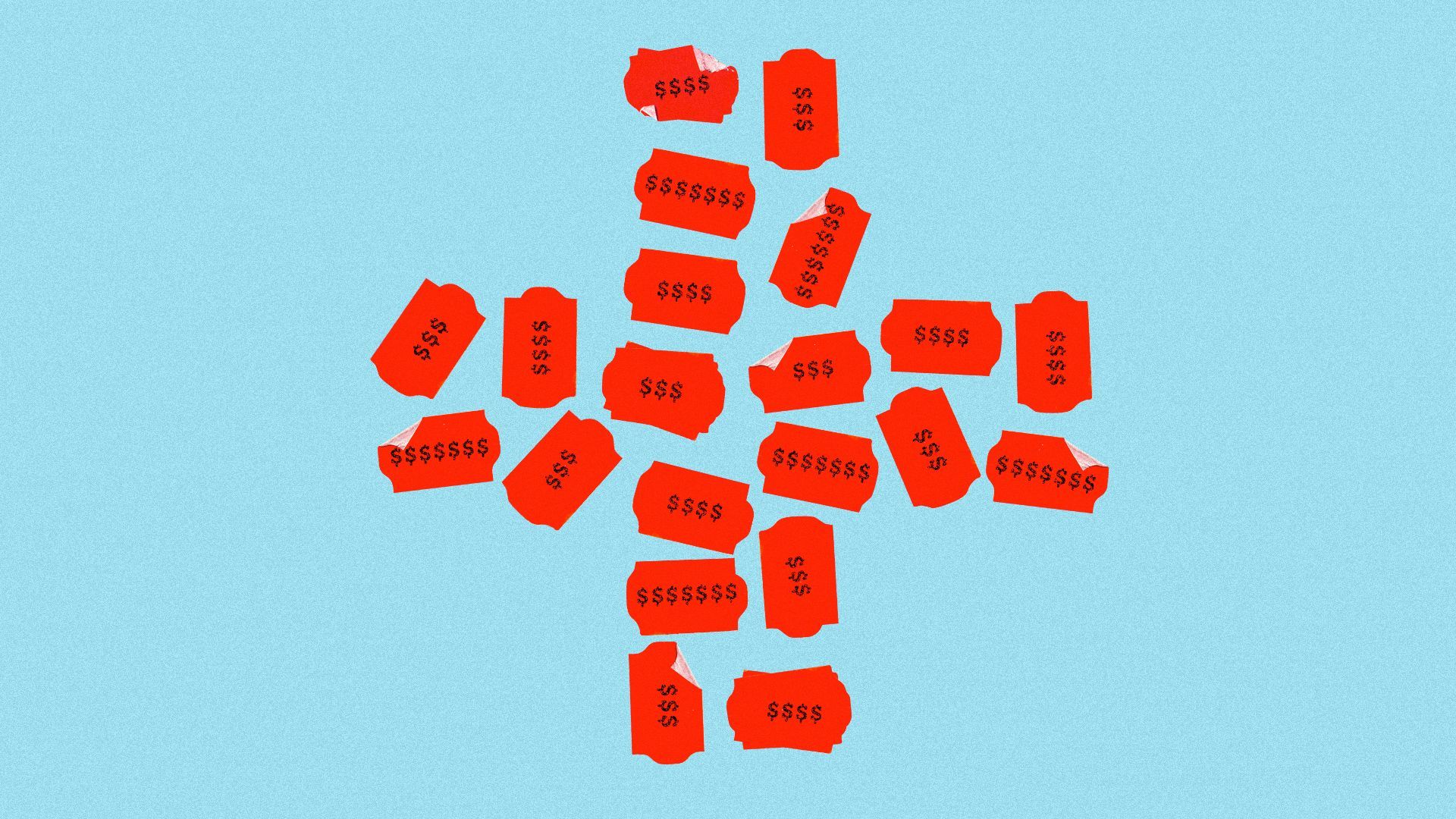 After dismal Q2 earnings, Cano Health (NYSE: CANO) is working with JPMorgan and Oppenheimer as it pursues strategic alternatives, sources familiar with the situation tell Axios.
Why it's the BFD: A vestige of 2021's SPAC bonanza, Cano is a cautionary tale.
Catch up quick: Last week, Cano announced plans to "identify and evaluate interest in a sale of the company, or all or substantially all of its assets."
What's happening: JPMorgan is advising Cano on a potential sale of the whole company, while Oppenheimer is advising on possible divestitures or breakups of the business, the sources say.
Cano announced plans to exit operations in California, New Mexico and Illinois by the fall of 2023, and intends to exit its Puerto Rico operations by January 2024.
Potential assets to sell off include Cano's Medicaid business in Florida (the company made a $300 million acquisition to buoy it last year), as well as its Puerto Rico asset, one source notes.
By the numbers: Cano reported a net loss of about $270 million this quarter, compared with a net loss of $14.6 million the prior year — partly attributable to higher third-party medical costs, the company said.
As of Aug. 9, Cano had about $101 million in cash and cash equivalents, which it said is not enough to cover operating, investing and financing uses for the next 12 months.
The company took out a $150 million term loan in March from Diameter Capital Partners, Rubicon Founders and their respective affiliates and funds.
Flashback: Private equity spent a lot of time with Cano before it went public via a $4.4 billion SPAC deal with Jaws Acquisition Corp in 2021.
At that time, Cano saw its stock price hover around $13 per share. The company has since seen its stock erode considerably, trading at 51 cents a share as of this morning.
The big picture: A spate of primary care businesses made public market debuts in the last few years — but increasing strategic interest in owning doctors' offices and rocky public markets have prompted consolidation.
Amazon acquired One Medical for about $4 billion, while CVS Health took Oak Street Health for more than $10 billion.
"I anticipate that'll be a sector that's still going to see more acquisitions," says Kevin Eisele, co-head of equity capital markets for health care at William Blair.
"From the private equity channel there's a lot of interest, given where a lot of these assets are currently trading," he adds.
JPMorgan declined to comment. Oppenheimer and Cano did not respond to a request for comment.
Go deeper