Exclusive: Definitive Healthcare to buy analytics startup Populi for $52M cash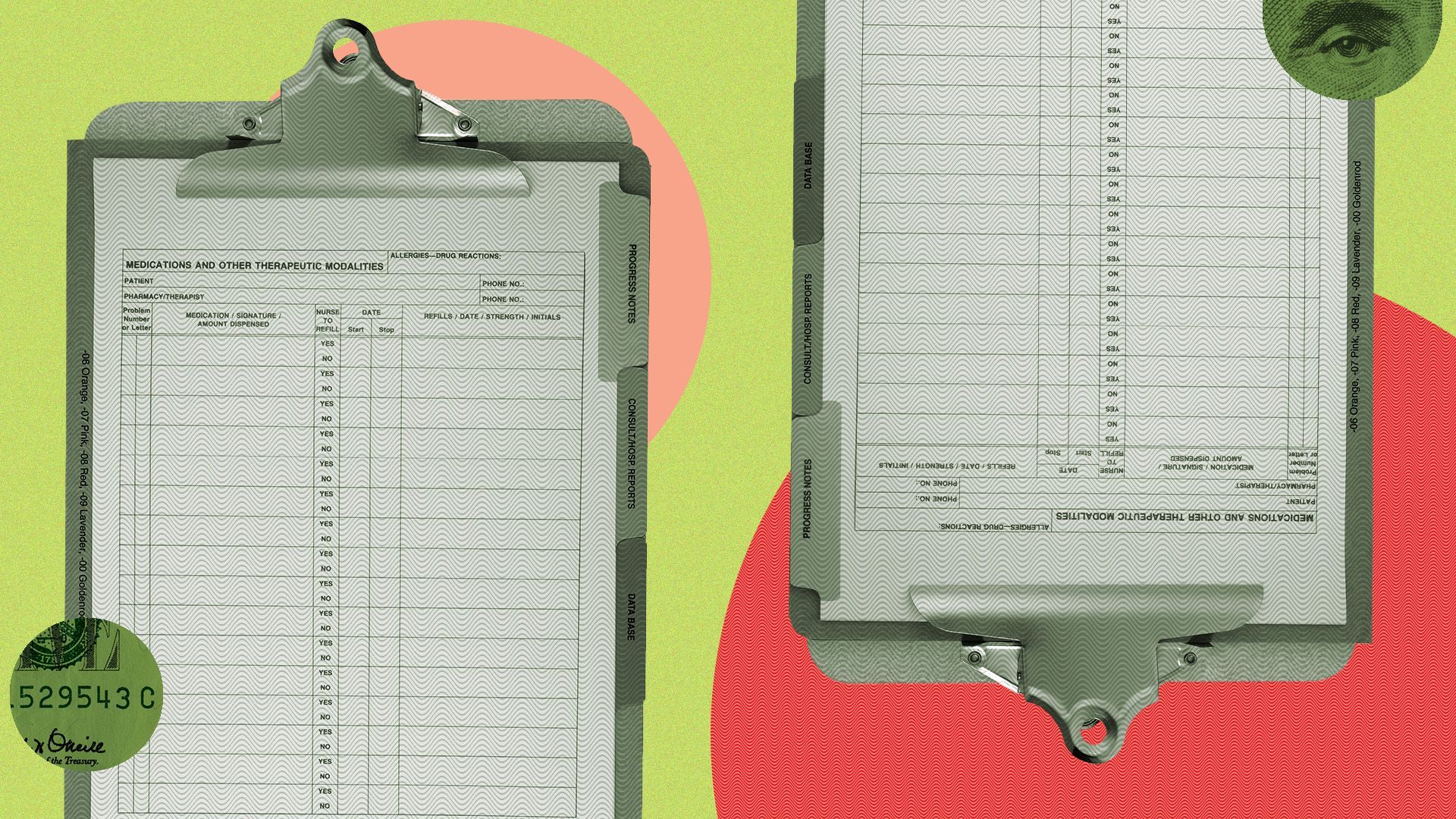 Health care analytics company Definitive Healthcare is paying $52 million in cash to acquire health insights startup Populi, Definitive CEO Robert Musslewhite tells Axios exclusively.
Why it matters: Claims-based medical analytics firms operate in a saturated market — and more data means more control, as health care organizations look to expand their consumer base and boost profits.
Details: Definitive Healthcare's cash purchase includes the potential to pay Populi up to an additional $28 million, tied to performance milestones.
With a market cap of $1.7 billion, Framingham, Massachusetts-based Definitive Healthcare (Nasdaq: DH) last week posted expected Q2'23 revenues of $61 million, a quarterly net loss of roughly $11.6 million. The company's projected adjusted EBITDA was $17.2 million.
Farmington, Connecticut-based Populi, meanwhile, has remained private since its founding in 2020, raising just $6 million in seed funding, per PitchBook data.
Yet while Populi is small — employing fewer than 50 people, per Musslewhite — it maintains a database of 180 billion health care and consumer transactions.
How it works: While both companies offer analytics and marketing tools to life science and health care organizations, Populi had a better-developed provider-facing segment than Definitive Healthcare, which only recently started selling into the category.
Selling to providers "requires more custom working of the data to create the visualizations they like to use — they like to see it cut by geography, view physicians independently and connected to hospitals, etc.," Musslewhite says.
What's next: Definitive Healthcare plans to make acquisitions a regular habit for the foreseeable future, Musslewhite says.
"We'd like to make one to two per year," with a focus on companies with a unique and proprietary data set and capabilities that "accelerate us is an area where we couldn't or wouldn't build it ourselves," he says.
"The market's been a little tough lately with private valuations remaining aspirationally high, but we think that'll normalize," Musslewhite adds.
The intrigue: A week before making the acquisition of Populi public, Definitive Healthcare laid off 4% of its workforce (roughly 40 employees) — its second round of downsizing since January, when it cut 6% of staff, per the Boston Business Journal.
"We've been behind for the year on our growth projections and have had a tough sales year," says Musslewhite. "In particular, we've had lower retention rates and higher churn. We're behind, and we needed to make that adjustment."
Context: Musslewhite says the idea to acquire Populi came after some of its initial sales to providers. "It was clear they wanted the data," he says.
Providers "want to understand other markets," says Musslewhite. "Which physicians are doing what? Or if they're looking to acquire a practice, what are its dynamics? Who are the competitors in that market? And they want visibility into keeping patients in their network."
State of play: Claims-based medical analytics firms continue to attract the interest of VC and public market investors.
Ostro, which guides consumers and clinicians to drugs and devices, last November collected $45 million in Series B funding.
Kyruus, a provider of search and scheduling tools for providers, in April raised $10 million in unlabeled financing after closing a $42 million Series D in 2020.
Veeva Systems (Nyse: VEEV), which offers a variety of data and customer management tools to life sciences companies, has a market cap of $31.17 billion.
Go deeper