How a slate of PBM reforms could impact the pharmacy business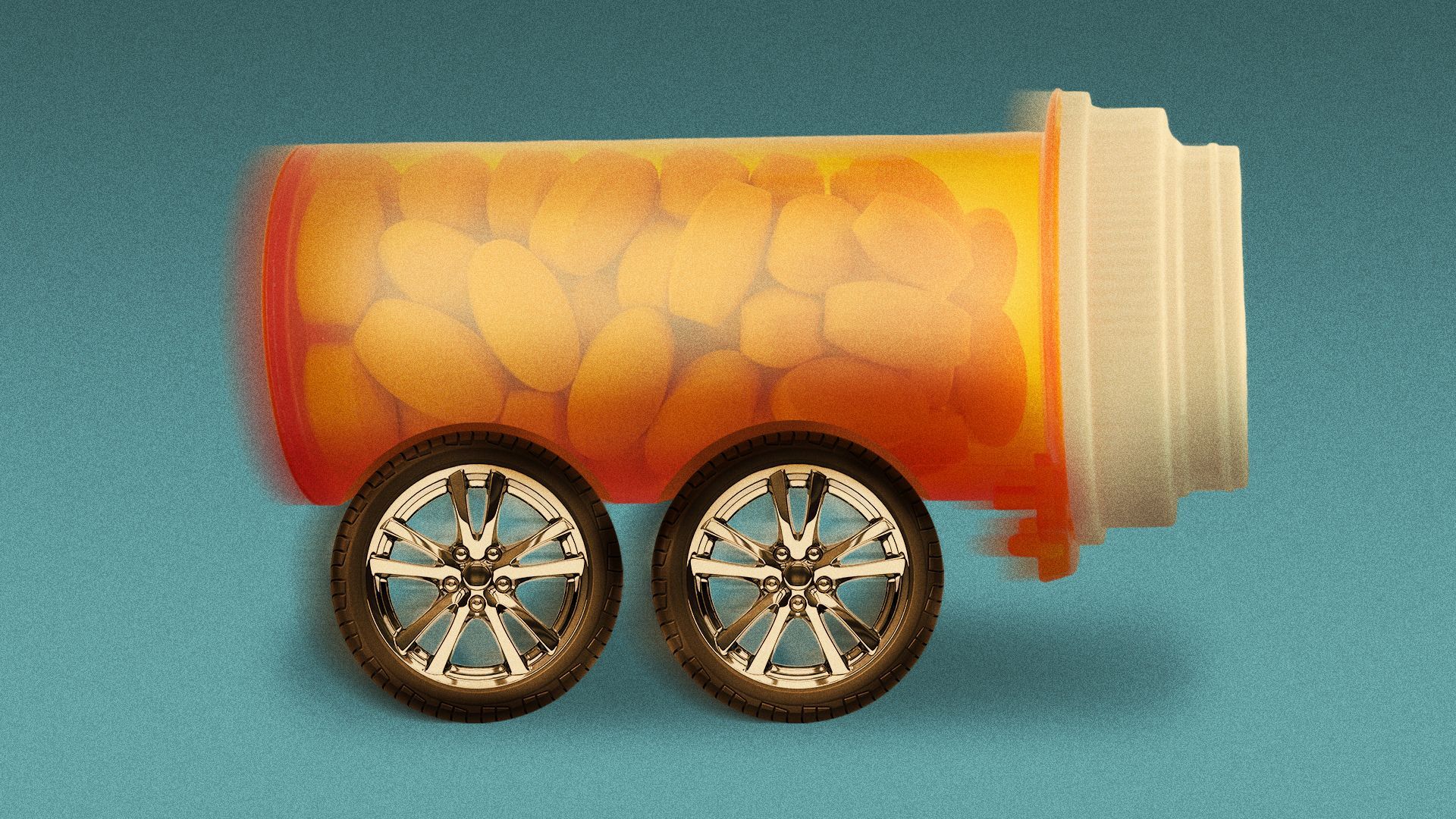 Expect some small changes in how pharmacy benefits managers (PBMs) do business if and when any of the dozens of PBM-related bills moving through Congress passes.
Why it matters: PBMs have become something of a four-letter word in health care — just three companies command 80% of the drug market and control drug prices while acting as brokers between insurers and consumers. That's led startups and lawmakers alike to attempt to change things.
Between the lines: Backers of the bills say the reforms could remedy some misaligned incentives and make modest improvements.
Sarah Kaminer Bourland, legislative director of Patients for Affordable Drugs Now, says the reforms "are in many cases tinkering around the margins, but a really important place to start."
Be smart: The Big Three dominant PBMs are CVS Health (Caremark), Cigna (Express Scripts) and UnitedHealth (OptumRx).
Zoom in: A "delinking" provision in the Senate Finance bill would shift PBM pay away from being based on the price of a drug to a flat service fee, removing an incentive for PBMs to prefer higher-priced drugs and lowering costs for patients whose coinsurance is based on the list price.
While the Finance bill would restrict the circumstances in which this practice can occur, the House bills would impose transparency requirements on it.
In addition, the Senate HELP bill would ban "spread pricing," in which a PBM charges a health plan more than it pays a pharmacy for a drug, and the House E&C bill would ban the practice in Medicaid.
It would also require PBMs to pass 100% of rebates to health plans (currently, they keep a portion, and those figures are generally not publicly disclosed).
State of play: Startups are coming out of the woodwork in recent months to compete with PBMs.
PBM startup SmithRx, which runs claims through algorithms that look for lower-priced medications, last March filled a $20 million Series B round.
Former OptumRx CEO Mark Thierer last April reentered the drug pricing fray with a $35.4 million Series A raise for Waltz Health, a startup that lets users search for the lowest-cost medications.
And of course, there's Mark Cuban Cost Plus Drug Company (MCCPDC), which launched in January promising steep discounts on 100 generic medications with prices that include a flat 15% fee and a $3 charge for pharmacists' labor.
What to watch: If the bills fail, keep your eye on transparency measures — a lowest-common-denominator way of taking on health costs — to end up in a possible year-end package.
Go deeper